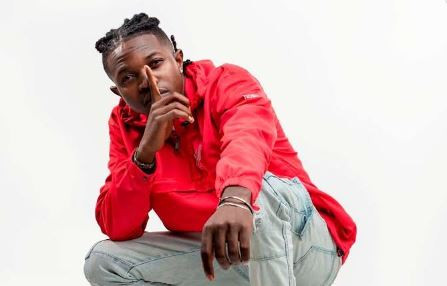 Kenyan gospel artist, Mr Seed, was involved in a tragic road accident on April 29th, 2023. The accident left him with a pelvic fracture and claimed the lives of three people, including one of the passengers in the same car with him. According to reports, Mr Seed was in the car with four other people, including a photographer, videographer, artiste, and businessman.
In a statement released by his management, Starborn Empire, they expressed their condolences to the families and loved ones of those who lost their lives in the accident.
"We are deeply saddened by the passing away of one of the passengers with him and two from the other vehicle involved, and our thoughts and condolences are with their families and loved ones during this difficult time," the statement read.
The statement further revealed that Mr Seed was receiving medical attention and was in stable condition but had been advised to take a three-week bed rest to fully recover from his injuries. The management team also assured fans that they would provide updates on his condition and progress.
"We ask that you respect Mr. Seed's privacy and give him time to focus on his recovery. We will continue to provide updates on his condition and progress as they become available," the management added.
The statement also noted that Mr Seed would be away from social media during his recovery, and his team would provide all the necessary updates to the public and his fans.
Despite the setback, Mr Seed's management team expressed that he was determined to continue creating and sharing his art with the world.
"In the meantime, please keep Mr. Seed in your prayers," the statement concluded.
View this post on Instagram
A post shared by MR.SEED ?? (@mrseedofficial)
According to Mr Seed's wife, Nimo, the incident occurred while traveling to Nanyuki to look for land.
Through her Instagram stories, Nimo shared a recording of herself and her husband in the car and captioned it, "I had no idea what was waiting for us on the road I have never been this scared in my life." Later, Nimo shared a video showing her excitement about getting a land in Nanyuki on arrival, saying, "Look at how excited I was. We have our own plans but God has the final say still unbelievable."
However, things took a turn for the worse when the car in which Mr Seed and his companions were traveling got into a bad accident. Nimo shared a photo of the accident scene and wrote, "I don't know whether to be happy that some friends survived cause I can't stop crying because others lost their lives too."
Related Topics