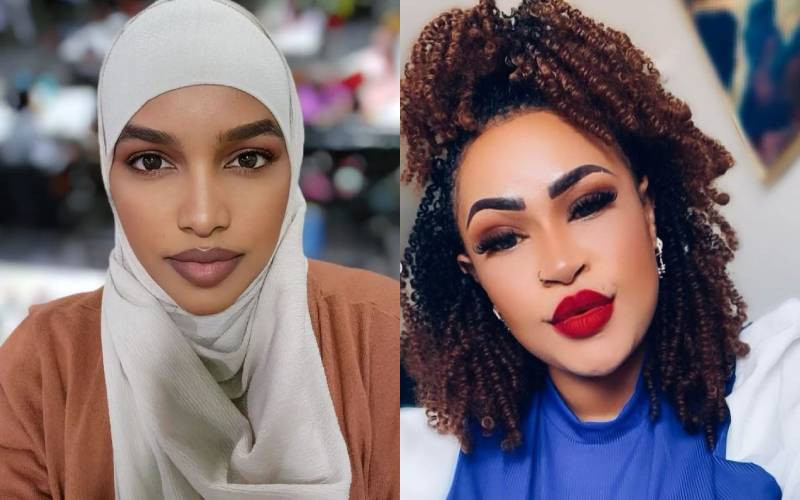 Leila Adeen, Amira's ex sister-in-law, has criticized her for sharing private family matters with bloggers, claiming that Amira's actions were bringing shame to their family.
Through her Instagram story, Leila faulted Amira for digging for public sympathy using specific screenshots while hiding the truth.
"Girl, you know I supported you from the beginning until you started sharing some things about my family to a blogger. That you crossed the line as well. Even that, I still had your back. You took a specific screenshot so people can feel sorry for you while you hide the truth," wrote Leila.
Leila expressed her disappointment with Amira's actions, stating that she had supported her through thick and thin, even from a distance. She criticized Amira for airing her dirty laundry in public, adding that everyone has problems, but they don't need to share them with the world.
"You try so hard to put people on the blast with your so called receipts but you're bringing attention to all your issues, flaws and insecurities," added Leila.
Leila shared a screenshot of a conversation she had with Amira in May 2021, where she expressed sympathy for Amira after her ex-husband, Jimal, allegedly got married to another woman.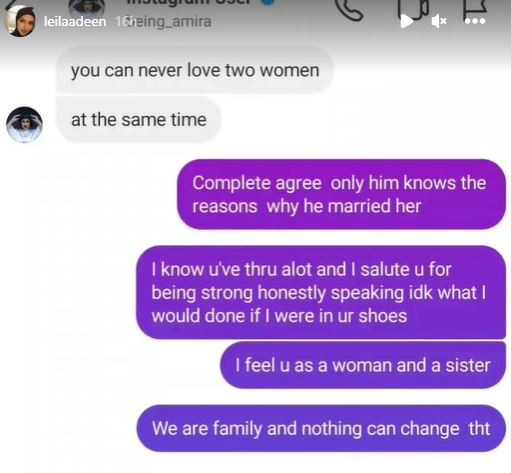 Amira has previously spoken out about the details of her failed marriage with Jimal, putting all the blame on him. Despite their divorce, the couple is still co-parenting, which Amira claims is not as smooth as it appears on social media.
Recently, Amira went live on social media to provide a detailed account of her relationship with Jimal, from their marriage to his infidelity with socialite Amber Ray.
Amira accused Jamal of physically assaulting her, which resulted in the loss of her pregnancy, a claim that Jimal has denied. She also shared screenshots to support her claims that Jimal was not providing for their children.
Related Topics