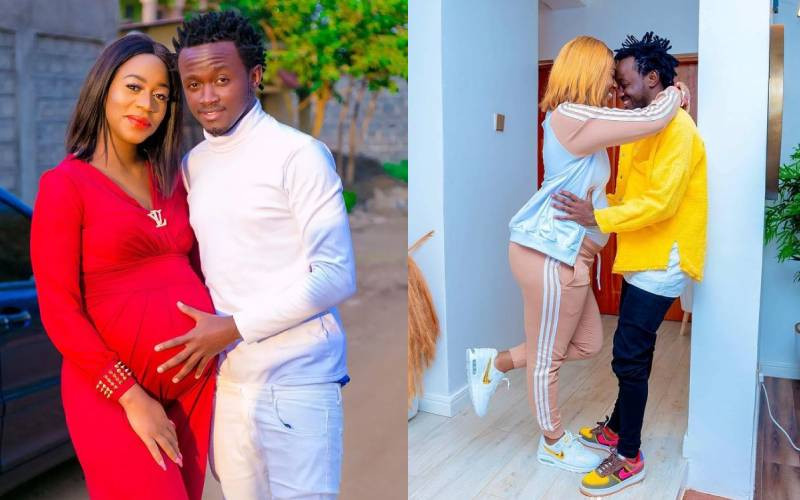 When singer Bahati lost his parliamentary bid as Mathare MP, many were concerned about his absence from social media.
Fans turned to his pregnant wife Diana to get the answers about his missing in action, hoping that the former aspirant was okay. And during Diana's surprise baby shower, the Youtuber, who said she had left her husband back home, told fans to wait for him and hinted something big was on the way.
"What I will say is that you should wait for him because it is going to be crazy. Just wait for him," said Diana.
However, days after the baby shower, Diana posted a cryptic message on Instagram and disabled the comments section, worrying her fans even more.
Diana had put up a photo of a dove with a black background and captioned, "Only in the darkness can you see the stars."
View this post on Instagram
A post shared by Diana Bahati (@diana_marua)
Following Diana's post on September 14, which was the last thing she put up on her social media, fans could not help but fear that something was wrong, given her frequent posting nature.
For this reason, fans took to previous posts and sent their messages of concern.
"Hello Diana, I hope you guys are good. Praying for you people, all will be well. Sending you hugs and kisses," wrote Chanya Chao.
"Hey baby girl, I am soo concerned about you, how are you doing? "posed Cathy.
Sassy Kenya wrote, "Whatever you are going through I will not tire praying... May you come out of it strong and testify good doings."
In an interview with Nairobi News, Bahati said that his wife was not doing well but chose not to say more about what was happening. The singer further said they would decide whether to disclose to the public what was happening in their family.
Diana, who was approaching her delivery date before going offline, had earlier opened up about battling symphysis pubis dysfunction.
View this post on Instagram
A post shared by Diana Bahati (@diana_marua)
"Even when I am at seven or eight months, I cannot walk. Baha has to turn me. That is what I was looking back at that was depressing me. I was not prepared, I was not ready to return to that journey, but I am good now," said Diana.
"The pain is still there. I struggle walking but I cannot complain much. I have symphysis pubis dysfunction, a condition where a lot of pressure is exerted on my pelvis."
As if missing in action from Instagram was not enough, Bahati now has fans in a frenzy, questioning why he deleted all his posts from the platform.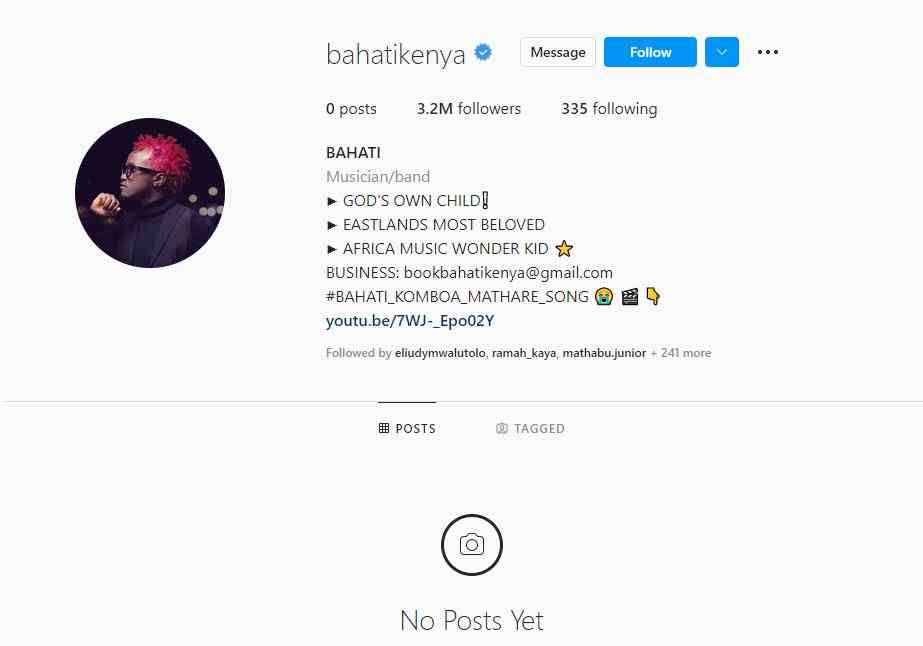 Related Topics