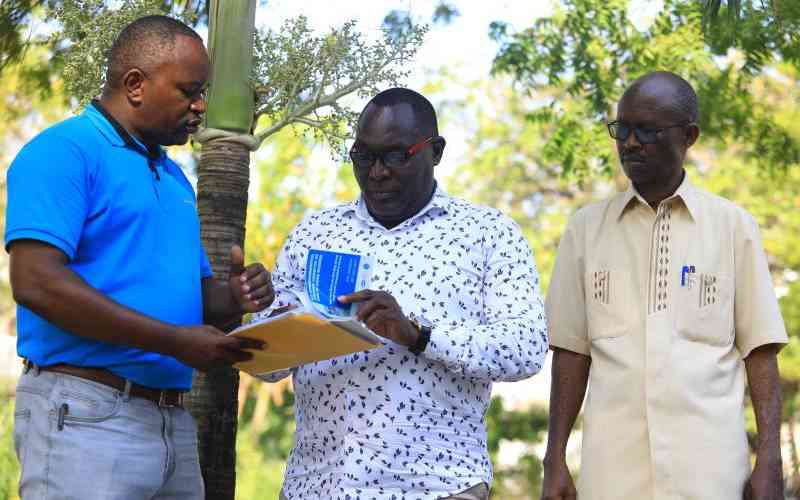 Players in the import and export logistics chain have intensified the push for self-regulation through an act of parliament to tame scrupulous agents.
The proposed Kenya Customs Agents and Freight Forwarders Self-Regulation Bill 2020 seeks to weed out brokers and quacks in the industry and increase revenue collection by the government.
The push for self-regulation comes at a time when the clearing and forwarding industry is on the spot after being infiltrated by crooks who frustrate importers and exporters while aiding corruption at the port of Mombasa.
In recent years, the Kenya Revenue Authority (KRA) has been forced to strike out several clearing and forwarding firms from its register of customs agents because they lack legitimate documents.
On August 28 this year, Kenya International Freight and Warehousing Association (Kifwa) national chairman Roy Mwathi wrote to the Leader of the Majority in the national assembly Kimani Ichungwa seeking to have the Bill expedited and enacted.
The letter was copied to the Investments, Trade, and Industry Cabinet Secretary Moses Kuria and his Roads and Transport counterpart Kipchumba Murkomen.
Mr Mwathi said yesterday that the industry expected the Bill to be debated in November this year to kick out quacks and middlemen who deny the government revenue.
According to Mwathi, the Bill is a step towards attaining full accreditation and self-regulation of customs and clearing agents.
The law will also transform Kifwa into a professional society of customs agents and freight forwarders. He was flanked by Kifwa Mombasa branch chairman Leornard Njiru, and a member, Clement Ngala.
"We want to eradicate unscrupulous brokers, middlemen and quacks from our industry who are swindling importers and exporters," said Mwathi.
"The Bill will ensure that only qualified, eligible, and registered personnel are customs agents. Kenya Revenue Authority (KRA) will be able to increase revenue collection from employers in terms of statutory deductions remitted by agents."
The Kifwa officials spoke after a meeting with port stakeholders at a Mombasa hotel that delved on the push for ease of doing business at the port of Mombasa.
President William Ruto, when he visited the port on July 29 this year, directed that the port be driven by efficiency.
The meeting was attended by players from Kenya Maritime Authority (KMA), shipping lines, and owners of Container Freight Stations (CFSs) among others.
Port users had complained that shipping lines had imposed numerous charges, making the port of Mombasa expensive compared to the port of Dar es Salaam in Tanzania.
Mwathi said empty containers are likely to be repaired, painted, and cleaned locally following the ongoing consultations and hence promote the jua kali sector and create employment among other benefits.
He argued that Tanzania and Uganda are keen to protect locals against dominance by multinational companies.
"What the government stands for is actually the bottom-up economic transformation model. We are going to present our resolutions to the president. We are sure the president will give an executive order to stop the dominance of multinationals," he noted.
President Ruto had directed that multinationals stop doing clearing and forwarding business at the expense of local firms.
Meanwhile, in the signed document sent to Parliament, Mr Mwathi noted that if enacted, the clearing and forwarding Bill will ensure predictability in revenue collection by KRA in terms of Value Added Tax (VAT) and income taxes payable by customs agents from their professional services per shipment handled.
Related Topics