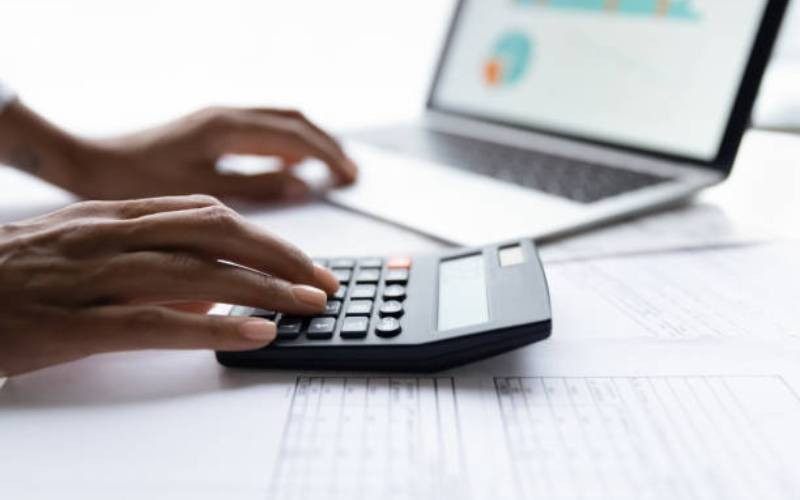 Over the years, Savings and Credit Cooperative Organisations (SACCOs) have been crucial in promoting financial inclusion in Kenya. SACCOs have played a vital role in providing financial services to underserved communities, especially those in rural areas. However, despite their importance, many SACCOs in Kenya have not fully embraced digitization. This has resulted in several challenges, including limited access to financial services, low efficiency, and limited growth.
The history of SACCOs in Kenya dates back to the 1950s when the first SACCO was established. Since then, SACCOs have grown in numbers and have become a significant contributor to the country's economy. As of 2021, there were over 20,000 registered SACCOs in Kenya, serving over 15 million members.
Despite their popularity, many SACCOs in Kenya still operate in a manual system. This means that all financial transactions are done manually, and members have to visit the SACCO's physical office to access financial services. This has been a significant challenge, especially for members living in remote areas. In addition, manual systems have limited efficiency which can be costly for the SACCOs and their members.
Victor Hera is the Chairman of Ranen Sugarcane growers SACCO, a non-deposit-taking SACCO in Migori County. They have been in operation since 2010. With two full-time staff members, the SACCO still operates manually. This has been challenging for them.
"Operating a manual SACCO is challenging, but we remain committed to serving our members. While we may face difficulties, we are determined to overcome them and continue to grow and thrive as an organization, " acknowledges Victor.
To address challenges like the one Victor and his team face, several strides have been made to digitize SACCOs in Kenya. One of the most significant strides is the introduction of mobile banking services. Many SACCOs have partnered with mobile network operators to provide mobile banking services to their members. This has enabled members to access financial services from anywhere, anytime, using their mobile phones.
Another stride is the adoption of digital loan disbursement and repayment systems. In the past, SACCOs used to disburse loans manually, which was a lengthy and time-consuming process. However, with digital loan disbursement systems, SACCOs can now disburse loans to their members' mobile wallets within minutes. This has not only made the loan disbursement process faster but has also increased efficiency and reduced the risk of fraud.
The digitisation of SACCOs in Kenya has also created new opportunities for SACCOs to expand their reach and increase their membership. By adopting digital systems, SACCOs can now reach members in remote areas and expand their membership beyond their traditional catchment areas. This has the potential to increase their market share and grow their businesses.
Border SACCO in Busia County digitised their operations six years ago. Tom Bwire the SACCO manager acknowledges the benefits and efficiency of service delivery that has come with digitisation.
"We are now able to disburse loans in good time and generally manage the SACCO's affairs effectively. Our members no longer have to visit our offices. They can access any service through their mobile devices. That has been a game changer for us," says Bwire.
The story of Border SACCO mirrors that of larger SACCOs such as Stima SACCO, Police SACCO, Kenya Bankers SACCO, and Imarisha SACCO, among others. These top-tier SACCOs have effectively functioned as digital banks for a considerable period, having already digitised their operations.
Technology has played a crucial role in accelerating the digitisation of SACCOs in Kenya. Advancements in fintech have enabled SACCOs to offer digital loan disbursement and repayment systems. Fintech companies provide digital platforms that allow SACCOs to disburse loans to their members' mobile wallets instantly. These platforms also allow members to repay their loans digitally, eliminating the need for physical cash transactions. The use of fintech has not only increased efficiency but has also enhanced transparency in loan disbursement and repayment.
Fintech startups, like Kwara, have been providing digital banking solutions to SACCOs, enabling them to offer their members digital financial services that improve efficiency and service delivery
Such companies provide solutions that allow SACCOs to offer their members mobile banking services, digital loan disbursement and repayment systems, and other financial services accessible to SACCOs of all sizes, from small community SACCOs to large corporate SACCOs.
To further solidify efforts to digitize SACCOs, Kwara acquired IRNET, a software provider owned by the Kenya Union of Savings & Credit Cooperatives (KUSCCO)
"We have followed with admiration IRNET's success in pioneering digitization as well as professional services to the SACCO sector. The opportunity to combine IRNET's deep market knowledge and KUSCCO's regional and national focus with Core Banking and Digital Channels software was therefore extremely attractive to pursue," said Cynthia Wandia, Kwara Co-Founder/CEO.
SACCOs that have adopted digitisation have reported increased efficiency, reduced risk of fraud, and improved member satisfaction. Their Members can access financial services from anywhere, at any time, using mobile technology which has made it easier for SACCOs to reach more people in remote areas.
It has also enabled SACCOs to automate their loan underwriting and risk management processes, reducing the time taken to process loan applications and increasing the speed of loan disbursement. This has been a game-changer for SACCOs, especially those that serve underserved communities where access to credit is limited.
In a sector that has sometimes been riddled with transparency issues, Digitizing SACCO has enhanced transparency in loan disbursement and repayment, reducing the risk of fraud and improving member confidence in their SACCOs. Members can today track their loan applications, view their loan repayment schedules, and receive notifications on their mobile phones, making it easier for them to manage their finances.
Entrenching digitisation has been instrumental in promoting financial inclusion in Kenya by enabling SACCOs to offer digital financial services to their members. As more SACCOs embrace digital technologies, more Kenyans will have access to financial services, build wealth and promote economic growth. The continued expansion of digital financial services in Kenya holds great promise for advancing the growth and driving broader socio-economic development in the country.
Related Topics