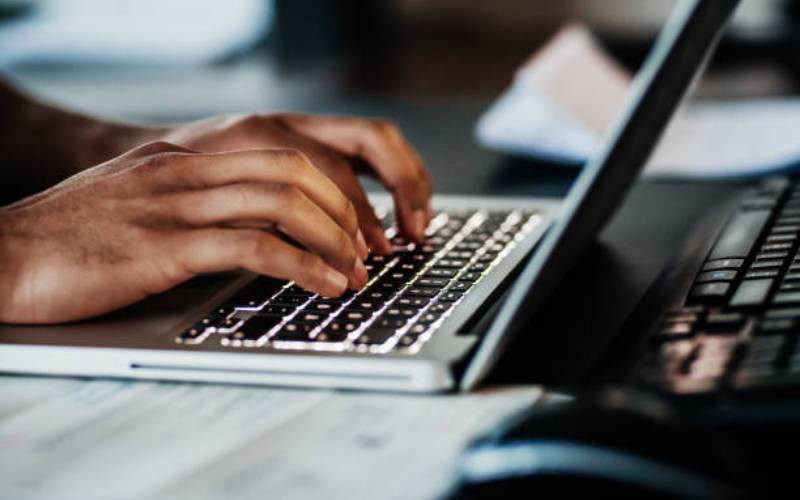 The African continent has long been viewed as a laggard in the digital revolution, but in recent years, that perception has begun to change. The proliferation of mobile phones, the expansion of internet access, and the growth of e-commerce have all had a profound impact on Africa's economies, and the continent is now at the forefront of many digital trends including mobile money use, digitisation of the informal economy and software development.
Data is central to this revolution and is helping African countries make significant strides in their digital transformation. Countries and sectors that have begun implementing data technologies have already seen the financial benefits within the ecosystem, which can be attested to by governments and regulators across the continent.
Implementation of data technologies
The impacts of data technology are diverse and cut across multiple sectors. A great example of this is in the financial services industry in Africa. Mobile banking and digital payments are becoming increasingly popular on the continent, and many people are now able to access financial services through their mobile phones.
Data shows that Africa's domestic e-payments market is expected to see revenues grow by approximately 20 per cent per year, reaching around $40 billion by 2025. This has helped to increase financial inclusion and has made it easier for people to conduct business transactions.
Additionally, data technology has enabled the development of new financial products and services, such as digital loans, which are helping to drive economic growth.
Mobile Network Operators (MNOs) and banks have in recent times increased the amount of data they collect to improve their financial offerings and develop new products. A survey by Reelanalytics on the state of digital lending in Kenya highlighted that 55 per cent of Kenyans have acquired a digital loan.
More data from FSD Kenya shows that 35 per cent of Kenyan digital borrowers use digital credit to meet day-to-day household needs while 37 per cent borrow for business reasons. Kenyan banks have used this data collected from customers to set loan limits for mobile loans and offer credit facilities. One Kenyan bank even provides car loan authorisation in 15 seconds, as customers receive their authorisation based on the data already held by the bank.
The use of data technology allows financial institutions to analyse financial data, which is helping them to identify patterns and trends that can help them to better serve the needs of their customers. This is leading to increased access to financial services for many people in Africa, which is boosting economic growth and reducing poverty.
Expanding the collection of data in this sector would also better assist governments to create enabling policies for the sector and monitor inflows and outflows from payment service providers. That would help in expanding the revenues collected and sealing any potential leakages, as well as flagging any suspicious occurrences on these platforms.
Another sector impacted by the use of data technologies is telecommunications. A good example of this can be found in Rwanda, where the Rwanda Utilities Regulatory Authority (RURA) implemented a RegTech solution to increase control over the revenue generated in the sector, specifically from international calls. The solution allowed for real-time traffic data collection, and integrated advanced fraud detection, resulting in a 122 per cent increase in revenue from international calls in the 1st year of implementation and a 250 per cent increase in overall revenue for the regulator from ICT over 10 years of operation, in close collaboration with the developer of the solution - Global Voice Group.
Data-driven solutions serve to connect regulators to the regulated through real to near-real-time data links that allow for complete and actionable information. This bridges the technological gap between the regulator and the regulated, enabling active and proactive regulation that benefits all stakeholders.
Data to support e-governments
The rise of e-governments in Africa is another relatively recent trend, but one that is gaining momentum quickly due to the rise of data technology. E-government refers to the use of technology to improve government services and increase citizen engagement. This includes the use of digital platforms to provide services such as online voting, online tax filing, and online government procurement. The number of UN member states in Africa that have low e-government development index (EGDI) values dropped from 26 in 2016 to only seven in 2020. Sadly, no African country can yet boast very high EGDI values: in Europe, 33 countries have 'very high' EGDI values, and 15 in Asia.
One of the most significant examples of where e-government is making a big impact in Africa is in the area of tax filing and revenue collection. UNCTAD Trade and Development Report 2019 documented that tax losses range between USD 50 billion to USD 200 billion yearly, with 95 per cent of this value borne by developing countries. These fiscal revenue losses are a major impediment to the achievement of economic growth and development, and call for the adaptation of business architectures such as the integration of digital technologies into existing models. In countries such as Ghana, Kenya, and Rwanda, citizens can now file their taxes online and even make payments electronically. This has helped to increase tax compliance and government revenues, as well as making the process more convenient for citizens.
E-government is also helping to improve the way government procurement is conducted in Africa. In the past, the process of procurement in many African countries has been plagued by corruption and inefficiency. With the advent of e-government systems, the process of procurement has become more transparent and efficient. This has helped to reduce corruption and increase competition, leading to better value for money for the government and citizens.
Data-backed digital identity
One other major impact of the increase in the use of data technology is the growth of Digital Identity. A Digital Identity is essentially any personal data existing online that can be authenticated and traced back to the real you. Africa's Biometric and digital identity market is estimated to be PS1.4 billion by Acuity Market intelligence. while the global biometric market is expected to reach US$82 billion by 2027. The biometric and digital identity market in Africa is laden with international companies Gemalto, Zete's People ID Division, Idemia, Semlex, Biorugged, Veridos and IN Groupe, who service government contracts around the continent.
There have been attempts at the implementation of Digital ID by at least 10 African countries, in full or partially. There are foundational ID systems in Ghana, Kenya, Lesotho, Mozambique, Nigeria, Rwanda, South Africa, Tanzania, Uganda, and Zimbabwe. The East African Community introduced the EAC Biometric passport which has been adopted by member states.
In Kenya, the phase-out of the old-generation passport commenced in September 2017 in line with the digitisation of services aimed at improving efficiency, ridding out loopholes and enhancing security as part of the Vision 2030 agenda.
Similarly, Rwanda started developing its modern ID system in the late 2000s with the enactment of the law governing the registration of the population and issuance of the national ID card in 2008. This law introduced two types of ID cards. The first and the most used is a plastic ID card bearing a 2D barcode on its back. The second is an integrated smart ID card with a chip. They both have a 16-digit unique number, which is currently used as a unique identifier number.
Overall, African countries are making significant strides in their digital transformation, thanks in large part to the increasing availability and use of data technology. From improving agricultural productivity to expanding access to financial services, data technology is being used in a variety of ways to drive economic and social development across the continent.
However, it's important that the benefits are distributed equitably and that there is the necessary infrastructure and digital literacy in place to support its use, to ensure that data technology is used ethically and responsibly and the benefits reach the people who need it the most. It is also important to note that data technology can also bring potential downsides such as issues with privacy and data ownership.
This means investing in the development of infrastructure such as internet connectivity and power supply, as well as investing in training and education to ensure that people have the skills they need to use data technology effectively.
It's evident, data-driven technology has had an admirable impact on the economic situation of many African states, and this impact is expected to grow in the years to come. There are still gaps that exist that must be dealt with to maximise their impact but the signs are promising. These technologies such as Big Data, Artificial Intelligence (AI), Machine learning, the Internet of Things (IoT), Mobility and Cloud Computing, whether employed separately or together, have the power to strengthen African economies across key sectors.
Related Topics