The controversy surrounding the love life of popular musician Samidoh is nothing new in the world of musicians.
Samidoh, real name Samuel Muchoki Ndirangu, a police officer, is embroiled in a love triangle between two women, his wife Edday Nderitu and Nominated Senator Karen Nyamu who are fighting for his attention.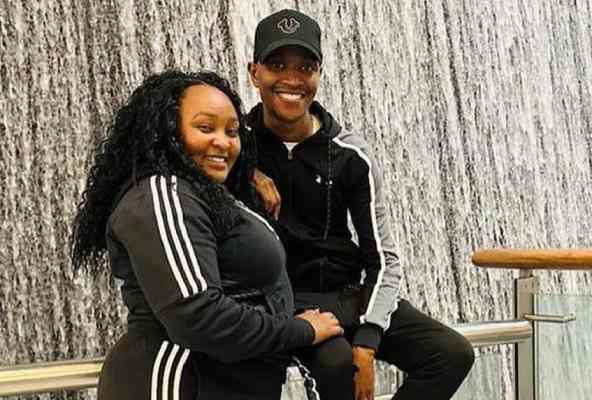 But while Samidoh is witnessing every bit of controversy, the love battles for fellow musicians the late John DeMathew and the late Mwalimu George Wa Njaro, played out after their deaths.
After Njaro's death, his family did not recognise his second wife Maurine Atieno while his first wife Beth Njeri did not attend the funeral ceremony. The two were later engaged in a vicious court battle to inherit Wa Njaro's royalty payments from music and video recordings and pension and benefits from The Teachers Service Commission.
The tipping point in the fight for Samidoh's love and affection was in December last year in Dubai. Nyamu and Nderitu faced off in an ugly scene at a bar he was performing.
To shield his wife from being attacked by Nyamu, Samidoh was seen, in a video that made the rounds on social media, grabbing his wife and moving away.
What followed was an online tiff between Samidoh and Nyamu with the Senator claiming she was ending her relationship with the musician, the father of her two children.
"Great and powerful women will attest that many times our weakest link is the men we get involved with. I'm stopping the pattern. I have made a conscious decision to end for good my involvement with the father of my babies and now ex Samido Muchoki," Nyamu wrote on her social media platforms.
"We must learn to share. The only problem is when the shared man hana ma****e ya kusimama na ukweli. (The only problem is when the shared man has no balls to stand with the truth)
Barely two months later, they are back at it but this time, it is not Nyamu complaining, it is Nderitu, Samidoh's first wife who has vowed to move out of her 15-year marriage.
Embarrassing the country
The ugly fights have even attracted the attention of Deputy President Rigathi Gachagua who said Samidoh was embarrassing the country and asking him to manage his family affairs. In a light comment in Gatundu during the burial of Trade CS Moses Kuria's sister last month, Gachagua said it was embarrassing for the trio to engage in an altercation, especially in a foreign country.
"Samidoh, you know how we love you and your songs. Don't take your family affairs abroad. We don't want foreigners to know so much about us," he told a bowed Samidoh.
"Wewe Samidoh ni rafiki yangu, na unajua vile tunakupenda na nyimbo zako lakini kuna pahali unatuangusha kidogo. (Samidoh is a good friend of mine and we love his songs but he is causing us embarrassment)," said the Deputy President.
He added; "Samidoh needs to control his people because as the African proverb says 'an elephant never tires carrying its tusks'."
"We will discipline you. We will not allow you to go overseas or we will limit you to going alone," said Gachagua amid laughter from mourners.
Samidoh, who is described by his eldest brother Elijah Kariuki Ndirangu as mischievous and cheeky, looks unbothered by the incidents revolving around his love life.
Kariuki in an interview with Inooro FM's Jeff Kuria jokingly said, "I don't meet him often because of time and his job but also because he is busy with his many wives.. he is still multiplying the earth," he said.
According to Kariuki, also an artiste going by the stage name Karis Magic, Samidoh, the third born in a family of six brothers, was cheeky growing up, with antics like as grazing livestock in people's farms and inciting his peers to fight.
Learned from the best
Samidoh seems to be a good student of his predecessors who ran the airwaves but their love lives were full of drama.
Despite the show of unity at DeMathew's funeral, claims have it that his widows probably only put up a show of unity just because the burial had high-profile attendees, among them then-President Uhuru Kenyatta.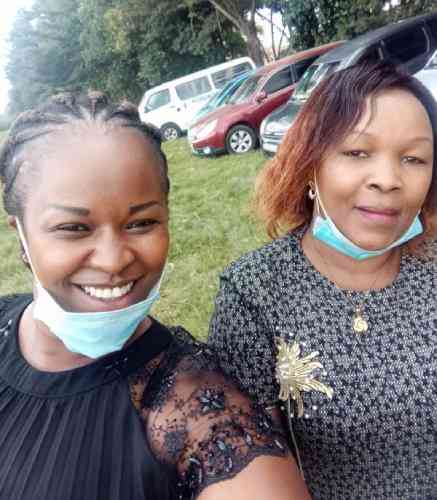 After DeMathew's death, there was unease between his two wives, Sarafina Wairimu and Caroline, but the Kikuyu Council of Elders moved swiftly to calm the situation.
An elder who was also DeMathew's friend told The Nairobian that they had a difficult time bringing the two together during the burial preparations. "The two differed on everything we had a rough time keeping them together. We actually coached them on how to behave at the burial ceremony but they have gone back to their true selves," the elder who did not wish to be named said.
The two are embroiled in a court battle over the deceased's royalties.
Then there is Wa Njaro. The 'Kaba Mathabu' hitmaker enjoyed a fanatic following across the country.
His Gaturi village could not accommodate the mammoth crowd that came to pay their last respects to their favourite artiste. This saw the ceremony being conducted at Ihura stadium, seven kilometres away from his home. A near stampede almost occurred at Ihura.
According to court documents seen by The Nairobian, Njeri bore the artiste a son Jephitha Njaro but following the artiste's involvement with Atieno, she left, leaving behind her son. Atieno also bore him a son.
Justice JK Sergon delivered a judgement in favour of Atieno on May 18, 2011, four years after the death of the musician. However, to date, the deceased artiste's parents refuse to recognise the widow. "I was only introduced to Njeri and not Atieno. We saw her as his friend and not his wife," said his father, Njaro Wa Iratu.
Atieno, who was not even allowed to view the body of her husband, convinced the court she was the legitimate wife to the deceased and she was allowed to inherit him.
"They sold everything, including the land where George was buried. Today I cant visit where he was buried," she said, adding that although she took the whole issue to court, she has nothing at hand.
Now as the controversy surrounding Samidoh's love life continues, colleagues in the music industry want him to learn from his seniors' mistakes and bring him affairs to order.
Living a lie
Upcoming artist Githuki Nyokabi says when an artiste earns a name he easily forgets himself and starts living a lie.
"At this point, one changes friends and relatives and dumps his family for people in his new class and one is no longer in charge of his life and destiny. One remembers who he is after his popularity and fame is over without money and any tangible investment," said Nyokabi.
Kiririmbi kia Wendo hitmaker Epha Maina, who doubles up as Talented Musicians and Composers Savings and Credit Co-operative Society Limited (Tamco Sacco) chairman, called on artistes to avoid the drama and manage their future when they have the name.
"In the music industry, we say there is a season for everyone, one should utilise his moment by investing so that when your time passes, you eat the fruits of your hard work," he told The Nairobian.
"Artists should take their talents as any other profession which requires professionals to shun controversy and instead invest for the future. We should take care of our names in both private and public life," said Maina.
Without mentioning names, Maina regretted that some artistes no longer listen to their seniors' advice, especially on saving and living large.
"We continue to talk to those who heed our advice and join our Sacco which is purely for artistes. We have bought a plot at Kenol town whose construction is ongoing and we look forward to lending to artistes and also establishing a state of the art studio where we shall be recording our music. By investing we will be too engaged to be embroiled in scandals," said Maina.
Related Topics