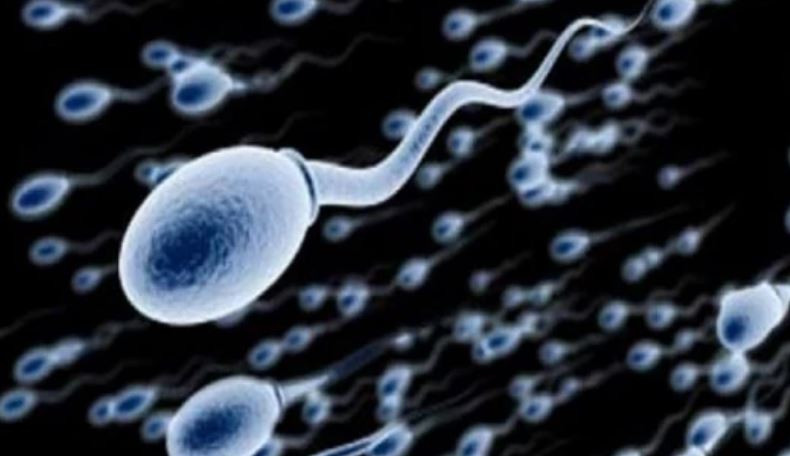 A couple in Nairobi's Pipeline estate shocked neighbours after a verbal bout over a used condom at 4 am.
The man was shouting at his woman for hiding the rubber and demanded she hands it over.
The man insinuated that the lass intended to use the sperms to korogea (bewitch) him.
But this does not just happen in Kenya, as down in South Africa, a man was allegedly raped at gunpoint in Port Elizabeth by three women who 'harvested' his semen and stored it in a cooler box.
The 33-year-old was giving them directions at 8am when he was reportedly bundled into their black BMW and driven 1,600 kilometers - a distance equivalent to driving from Mombasa at the Kenyan coast to Bujumbura in Burundi.
The women are said to have gotten to the back seat and got him aroused, mixed some powder with water, and forced him to drink the concoction five times.
It is claimed the three women repeatedly raped the man and collected his sperm in plastic bags, which they stored in a cooler box.
Sperm harvesting is now common among some city women, only that they're more cunning but less violent.
Below are the reasons given for sperm theft when we conducted a random survey:
Good gene stock
Every woman's dream is to give birth to intelligent kids who will eventually become professors, doctors, or lawyers.
Brenda Onyiso admits that she has done this to her on-and-off fling mate who is an intelligent hunk and she wants a child who resembles him.
"We have been having a thing for the last five years and sadly, he won't define where exactly we stand, let alone define the relationship," a desperate Brenda told The Nairobian.
Brenda 'harvested' the sperms, but she does not know what to do with them yet.
"That man is very careful so I read online that I can still use sperm from a used condom. I followed him to the dustbin three months ago where he had thrown the used condoms; carefully unwrapped them from the tissue and poured the semen into an empty container. I have them in my fridge, but I'm not sure how I will get them to a doctor.
Can you help?" asked the desperate Brenda.
DNA testing for child support
There is also the cunning lot that will do anything to get a man's payslip and possibly secure a piece of land for their offspring.
Ken Kinuthia highly suspects that his baby mama might have pulled a fast one on him.
"Now that you mention it, I actually suspect that the mother of my six-month-old daughter did this to me," Ken who was part of our survey told The Nairobian.
"We had a one-night stand, and I used protection, but she later showed up claiming that I had impregnated her. Confident, I requested DNA and it turned out that she was actually right. I was the father!''
Same baby daddy
It is every mother's dream that her children share the same father whether they get married or not.
To keep their dreams alive, some women will pull every trick in this world to get their baby daddies fathering their next baby.
Elsie Mutisya, a doctor, revealed that: "My baby daddy and I broke up 10 years ago and he moved on with someone else. They have children and I respect that. However, I was not planning on getting married to someone else, so I convinced him to go out with me for old-time's sake. He was very drunk but remembered to use a condom. Thank God, he left me with the responsibility of disposing of it."
Elsie, who had read about sperm harvesting adds that, "I wasn't sure that it would work, but I decided to give it a try and it did work." The mother of two now runs her own clinic in Nairobi.
My hubby can't 'pandisha bendera'
Sperm harvesting is also carried out by women whose husbands are impotent.
Enock Mwajuma, a gay sex worker, told us that his sperm were once collected by a man and his wife.
"They picked me up during a night out and I thought that they were just one of those naughty couples who wanted to spice up their bedroom life," he said. He added that although he was paid handsomely to keep his mouth shut, he hopes to make enough money to pay back the couple and get his baby in they conceive.
Proof after cheating
Loise Wamae was not really sure of her son's paternity and so she decided to harvest her man's sperm to make sure the child was his.
"I had strayed by sleeping with my husband's friend and I just wanted to make sure that the child was his," Loise said, adding that it was her sister who offered to find out for her since she works in a city hospital.
"Since my husband and I don't use protection, I had cleaned up in the bathroom, but he did not know that I actually carefully collected his sperms which I gave to my sister the next day," says Loise who found out that her hubby was the father.
Harvest early, plant later
Since it is possible to freeze a woman's ovaries, more career women are now putting on hold baby making in order to invest first. Gladys Moraa is one such woman who plans to have a baby in five years.
She posed: "Of course, I wouldn't want to get a baby with a stranger and if a man will not give me his sperm, what option am I left with?"
The 35-year-old is a consultant with a leading NGO and is yet to harvest any sperm but is considering it seriously.
"What is the harm anyway? I won't chase him for support. I just want a baby when I'm 40,' she said.
Road to Easy Street
Married men should be wary of what the gacungwa do with their used condoms. "I have not harvested any sperms, but my college roommate did and right now she drives a Benz and lives in a posh hood just because the married man she used to sleep with was careless," Elizabeth Moinket, a receptionist at a city law firm told The Nairobian.
Rubbery blackmail
It's very easy to sleep with a woman and dump her, but not when she has leverage to keep you going back because of fear of exposure.
"I had a psychic ex who always threatened to show my wife a used condom. One day, she did just that because I refused to go to her house in the middle of the night," said Onesmus Okello, a divorced father of two and whose girlfriend had kept the condom jokingly as a 'reminder' but later used it against him.
Beauty therapy
There have been speculations that sperm can be used as a beauty remedy. Unproven online testimonials claim that sperms help in facial hair removal, curing acne and, most outrageously, as butt enhancers.
"My white ex-boyfriend used to encourage me to even apply it on my face. At first, I thought it was just a fetish, but with time, I noticed it was working wonders,' Leslie Mutua told The Nairobian.
Leslie has had to devise new ways of getting her favorite beauty secret because her current boyfriend cannot entertain the thought.
"I always make sure that I'm the one disposing of the condoms. He does not know that I store them for my beauty routine."
Related Topics