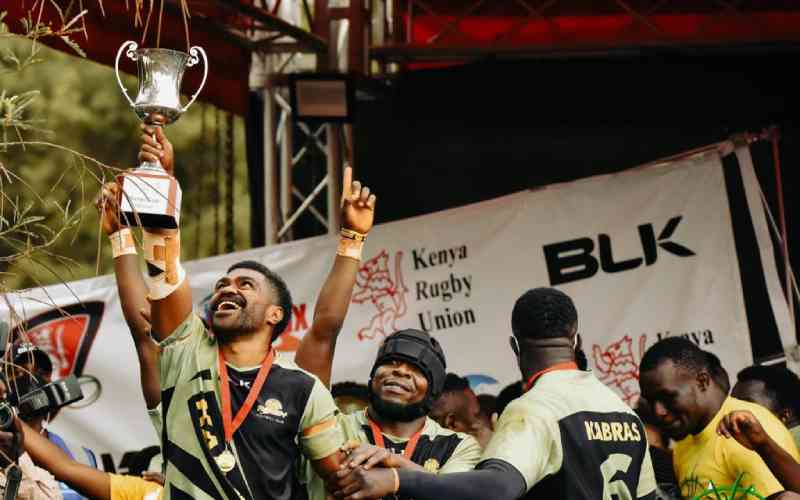 Kabras Sugar are the 2023 Kenya Cup champions.
The sugar men saw off archrivals KCB 19-9 to retain the title in an entertaining and very physical final played at the ASK Kakamega Showgrounds in Kakamega on Saturday.
Having fallen to the bankers in their last five meetings in the final, Kabras head coach Carlos Katywa had to come up with a proper plan to ensure he helps the millers break the jinx.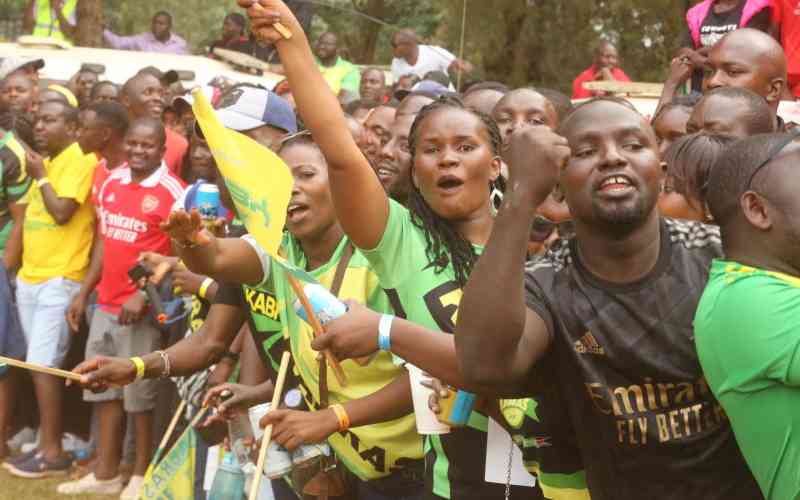 And the South African tactician did it perfectly, as his side capitalised on the indisciplined bankers' mistakes to bag their third title albeit with an unbeaten record.
Kabras Sugar got off the blocks more aggressively, winning a penalty inside the opening three minutes but Ntabeni Dukisa's attempt from 20-yards went wide.
Rallied on by their home fans who came in their thousands at the Forest Stadium, the deafening noise and momentum pushed Kabras to win another penalty 10 yards from the try line that Fijian-born Kenyan international Jone Kubu sent home to lead 3-0 in the 10th minute.
Fearing another shock, travelling KCB fans stood up and started dancing to the Isukuti beats, a move that woke up the bankers who went on a spree of attacks on Kabras defence. However, poor set plays saw KCB lose three lineouts that were intercepted by Kabras back line in three consecutive attempts.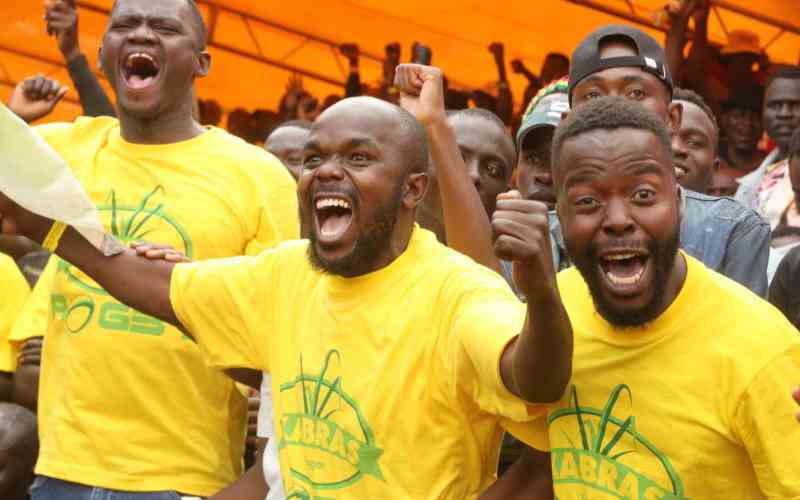 Kabras won another penalty at the half hour mark but Kubu failed to split the posts, the sugar men's second penalty miss.
Largely a game of physical contact and big hits between the forwards of both teams. KCB were gifted with an opportunity to tie the scores three minutes from the break but the strong winds denied Darwin Mukidza.
Dukisa also missed Kabras's third penalty as the sides went to the break with the millers leading 3-0.
In the final half, Dukisa amended his earlier two misses to stretch the scores to 6-0 before Mukidza replied with a penalty for the bankers to cut the scores to 6-3.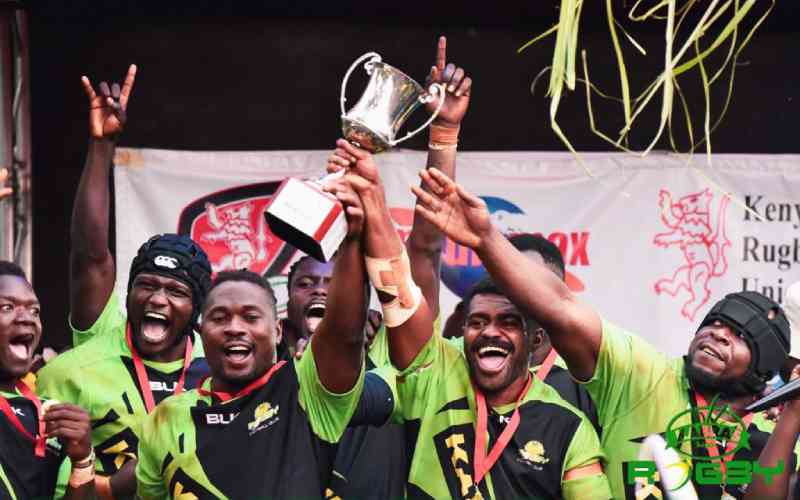 Dukisa restored Kabras' six-point advantage to lead 9-3 with another penalty but the bankers responded immediately through Mukidza for 9-6.
A game dominated by penalties, KCB leveled the scores with a penalty from the middle of the field converted by Dukisa.
Kabras rallied again to score a penalty try awarded by the referee after continuous infringement to lead 16-9.
Numerous attempts by the bankers to get their first try were unsuccessful as the Kabras defense stood strong.
South African fly half Dukisa sealed the win with a late penalty as the hosts went on to finally break their jinx against KCB (19-9).
Related Topics