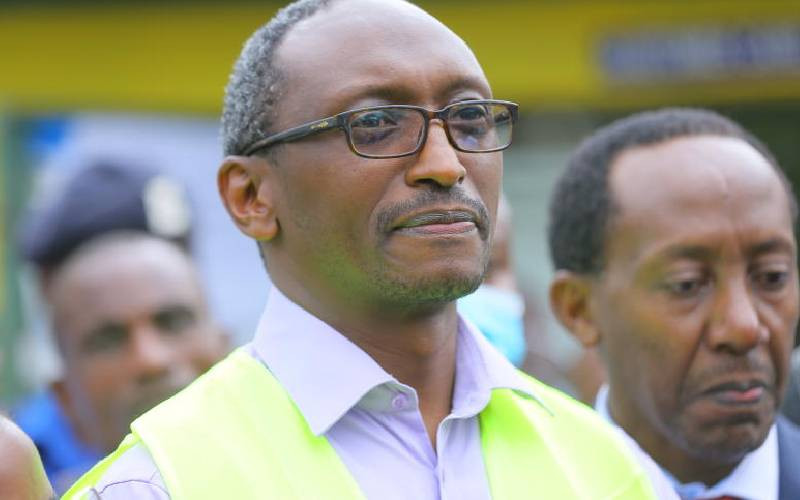 Environment and Land Court Judge Sila Munyao and his wife, Linda Chepkorir, have won a land dispute for a prime property in Naka, Nakuru County against the family of a late nurse.
Justice Mwangi Njoroge confirmed that Munyao's land title was authentic and dismissed the title deed held by Sally Cherutich's widower, Joseph Yego, as fraudulent.
In his judgment on Tuesday, Justice Njoroge instructed the Nakuru land registrar to reconstruct the parcel file and register it under the names of Munyao and his wife.
He awarded Munyao and his wife Sh2.5 million for the distress caused over the property's uncertainty.
The judge also prohibited Yego and Peter Ondande from trespassing or selling the land.
Munyao and his wife had named Cherutich, Ondande, the Nakuru chief land registrar, and the Attorney General as defendants.
Justice Njoroge said that the defendants had wrongly allocated the 0.048-hectare land to Cherutich and permitted her to transfer it to Ondande.
He criticised the land registry for hiding important documents, thus confirming Cherutich's illegal ownership.
"Despite the land registry claiming that the plaintiffs' documents did not exist in the registry, they failed to provide proof that Cherutich's documents were genuine," he said.
According to evidence presented, Munyao had owned the land for 10 years before Cherutich obtained her title. Cherutich's allotment letter, dated February 8, 1997, was revoked a month later due to non-payment.
"The deceased broke the terms of agreement that required her to pay Sh18,235 within 30 days from February 1997, making her documents stand as revoked after the days lapsed," the judge said.
Cherutich paid the sum due 21 years later, on August 9, 2018, and the land registry unlawfully registered the land under her name and issued a certificate. Cherutich sold the land to Ondande before she was issued a certificate of lease on September 6, 2018.
"It is difficult for the defendants to single themselves out of fraud that included the mysterious vanishing of the plaintiffs' land records and transfer of the property," the judge said.
Justice Njoroge said that Cherutich must have known that the land was owned by Munyao but still sold it to Ondande.
The judge faulted the land registry for the double allocation, poor record keeping, and absence of crucial witnesses.
"A land registrar, Raymond Kubai, testified that it was difficult to find a presentation book for the year 2004. How are they supposed to avail records for the 1960s?" the judge said.
He also dismissed Kubai's testimony that if Munyao had presented his records before the registry, Cherutich would not have been allocated the land in 2018.
"If the land registry has poorly kept records, how will land disputes between citizens be resolved?" he posed.
Related Topics