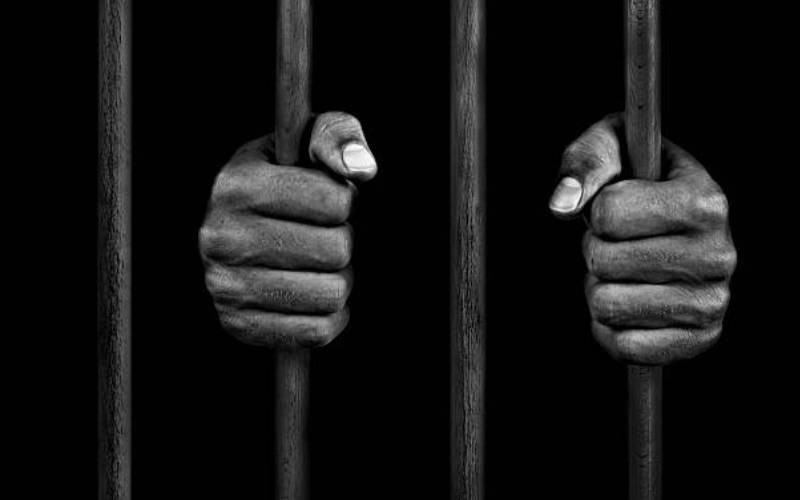 In a classic example of jumping from the frying pan into the fire, a man who had been jailed for 25 years will now be hanged after his appeal failed.
The Court of Appeal in Nairobi had warned Boniface Kioko Mathuku that his sentence for robbery with violence could be enhanced if his application failed.
"The appellant having understood the effect and purport of the warning, nonetheless, elected to proceed with the appeal," reads the judgment delivered on Friday by judges Milton Asike-Makhandia, Weldon Korir and Grace Ngenye-Macharia.
Mathuku was convicted of robbing Fred Musolo Kavoi of his Sh85,000 motorcycle on February 12, 2015, at Kikumini in Makueni County.
During the robbery, the court heard, Kioko and his accomplices threatened the victim with a panga.
He also faced an alternative charge of handling stolen property, injuring Peter Mutinda and forging currency notes.
Mathuku first appealed before the High Court in Makueni, which upheld the sentence, prompting him to move to the Court of Appeal.
The prosecution noted that the 25-year jail term was illegal because the offence of robbery with violence carried a mandatory death sentence upon conviction.
The Court of Appeal judges noted that the High Court was satisfied that the ingredients for robbery with violence were properly proved and that the prosecution proved its case to the required standard.
"Likewise, we have come to the same conclusion. Similarly, the offences of grievous harm and possession of forged currency notes were all proved. Small wonder, no serious submissions were made concerning these offences. The upshot of what we have said above is that there was sufficient evidence before the trial court as confirmed by the first appellate court on which to base a conviction on the charges preferred," they ruled.
The judges said the trial court fell into error and imposed an illegal sentence on the convict.
"Having dismissed the appeal on conviction, we accede to the notice to enhance sentence filed by the respondent and do so by setting aside the sentence of 25-year imprisonment and substitute therefore with the sentence of death in respect of count one."
Related Topics