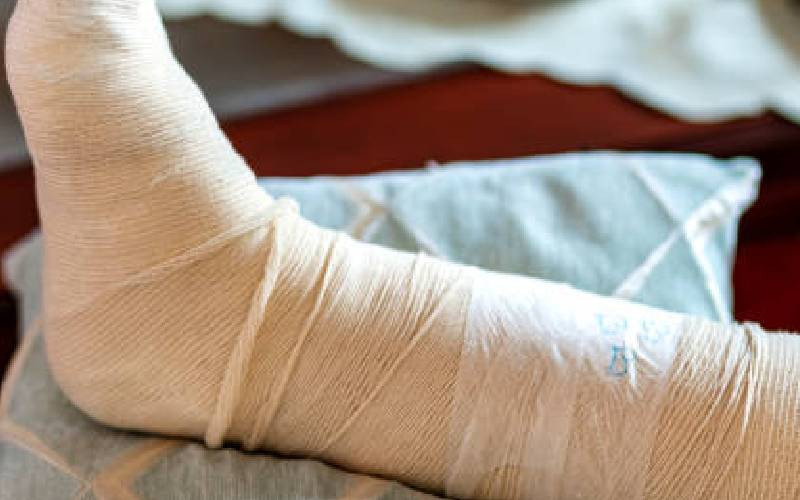 A 17-year-old girl is in critical condition at Kapsabet County Referral Hospital in Nandi after being brutally assaulted by her brother after visiting her boyfriend.
It happened on January 5 in Kamalambu village, Emgwen constituency, when the suspect tortured his younger sister after returning home late at night.
The suspect is said to have stripped her half-naked and burned her thighs and backsides with a hot machete in front of her mother, who is said to have supported the heinous act.
He held his sister down on the floor and burned her backside and thighs, leaving her with serious burns. She was paralysed for days before she was rescued.
The girl, who is in Form II, was then said to have been locked up in the house for several days before one of the neighbours alerted a human rights organisation.
Reverend Simeon Nyoros, chair of the Nandi human rights organisation, led his team in rescuing the teenager and transporting her to the hospital.
"Her body had developed wounds that kept her confined to the house. She couldn't walk alone, and no one could take her to the hospital after suffering blisters as a result of severe punishment," he said.
According to the health records, she was diagnosed with multiple skin inflammations caused by the wounds and delayed attending.
Doctors at the facility confirmed that she is no longer in danger, and she will be released soon as the police investigate.
Nyoros said the well-wishers have already settled the teenager's medication expenses and protection until the suspects are arrested.
"We have presented the witnesses to record statements with the police so that they face the wrath of the law," he said.
Related Topics