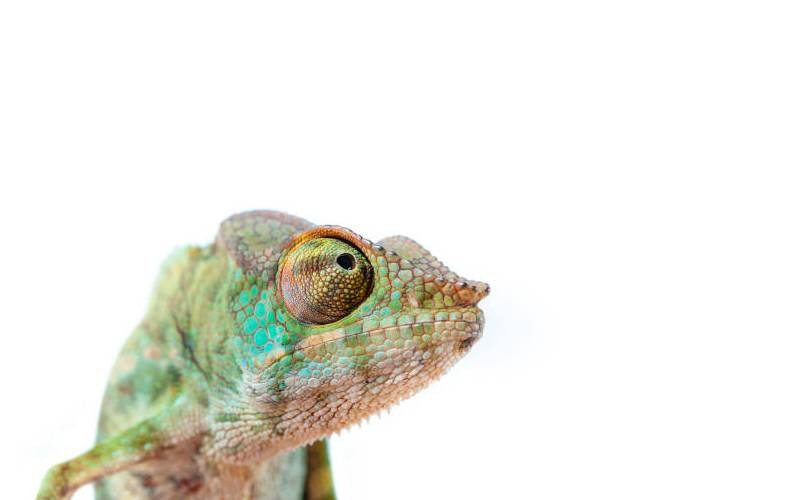 A family in Nyakinyua village, Kuresoi North, whose children cooked and ate chameleons out of desperation, has reason to rejoice after Nakuru Governor Susan Kihika came to their aid.
Joyce Chepng'etich has been offered a job with the county government, and the governor has promised to build the family a permanent home.
Chepng'etich told journalists Monday that her children had gone two days without food, with three of them forced to cook the reptiles last Wednesday.
"I was away working on other people's farms for pay. The children were on their own at home and felt that I was taking too long. One of my sons aged seven cooked the chameleons," she said.
The landless mother of seven who lives in a grass-thatched house and relies on a well-wisher for the abode said two of the children admitted Friday at Molo Sub-County Hospital were discharged after receiving treatment.
"My elder son induced vomit. My sister, who had luckily passed by, took the other two to Nyakinyua dispensary but they were referred to seek medical attention at the Molo hospital," said Chepng'etich.
Chepng'etich's sister was, however, unable to take them to the hospital due to lack of funds and instead administered them wood ash which she believed would help neutralize the poisoning.
"My seven-year-old son was not affected. My two daughters aged two and four fell sick a day later and I had to rush them to the hospital," said Chepng'etich.
Speaking to The Standard, Molo hospital superintendent Bernard Warui said the children were admitted to the facility suffering abdominal pains, vomiting and diarrhoea.
"They were stabilized and placed under observation by medics as they recuperated. They fully recovered and were discharged," said Dr Warui.
Governor Kihika, through the county's deputy director of communication Kigotho Mwangi, said the family has been offered three months' worth of food and non-essential items.
"The governor has committed to having a place within the area identified and a permanent house built for them. The mother will also work with the county government in the environment department," said Mwangi.
This is not the first time Molo, one of the country's food baskets, is on the news for bizarre delicacies due to hunger. In June this year, leftover dog meat and soup were found in a shack deserted by street kids in Molo Town.
Related Topics