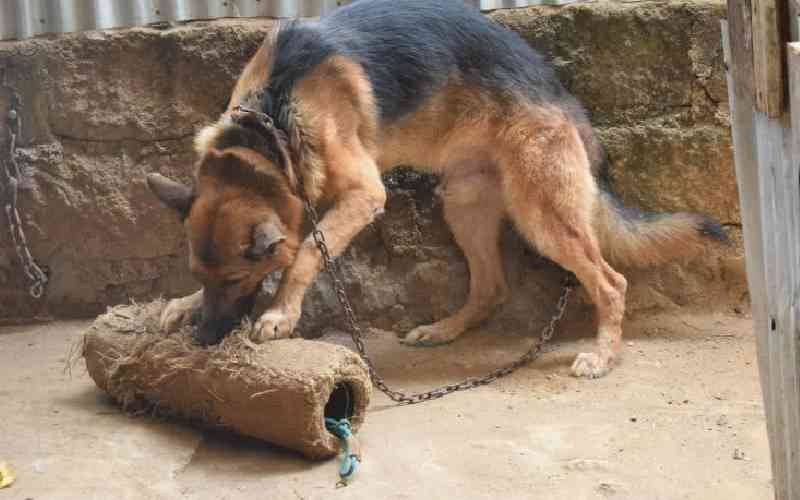 Nakuru court has ordered a woman to return a dog to the rightful owner after she borrowed the dog to sire her dam.
The Resident Magistrate Dominic Macharia ordered Dorris Moraa to surrender a German Shepherd called Prince to the owner Julius Nyabando within 14 days of the judgement.
"Moraa is ordered to return the German Shepherd dog, namely Prince to the Plaintiff's custody within the next 14 days of this judgment, and that any expense incurred since 2021 by the woman was her fault," ruled the court.
The court observed that Nyabando was still the legal owner of 'Prince' and that Moraa had no sufficient evidence to support the allegations that she was gifted the dog to offset construction equipment and paying Nyabando's workers. Mr Macharia noted that it was not possible to establish when breach of the agreement crystallized.
"From the evidence on record, there is no evidence to support the defendant's argument that she provided construction machines at Nyabando's house at Ngata or that the dog was given to her in exchange for the said services," the magistrate said.
Nyabando had filed the case in January this year seeking the court to order Moraa to return a dog which he said she had borrowed to sire her dam in July 2020 an agreement made orally with the woman promising dog safety. Moraa in his testimony told the court that Nyabando had gifted her 'Prince' as appreciation for giving him a compacting machine and vibrators to use on his construction site.
Related Topics