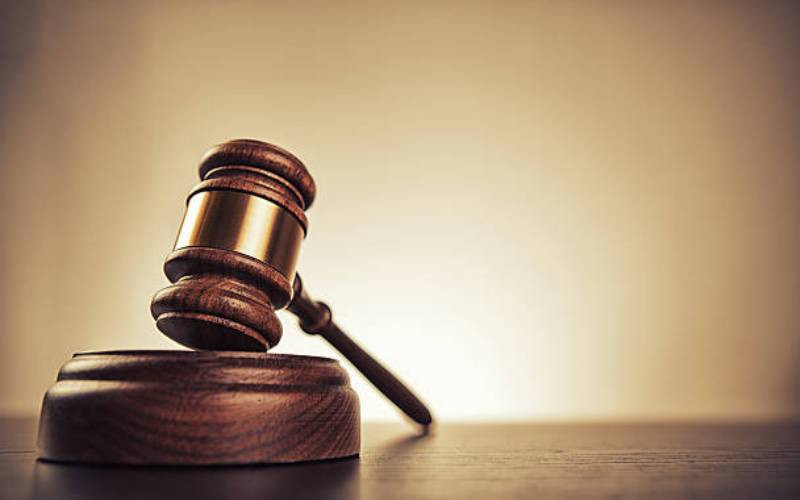 The Court of Appeal has dismissed an application by the Laikipia Public Service Board challenging the reinstatement of 34 doctors who were dismissed from work after a strike three years ago.
The board wanted justices Hannah Okwengu, Fatuma Sichale and Mbogholo Msagha to temporary stop the reinstatement pending the hearing and determination of an intended appeal.
The appeal follows a July 19, 2021, judgement by Nyeri Employment and Labour Relations Court (ELRC) Judge David Marete dismissing the board's petition.
The three-judge bench ruled that the application did not meet the threshold to grant a stay of execution, as per Appeal Rule 5(2)(b).
The rule allows the Court of Appeal to grant an injunction or a stay in a High Court judgement, pending appeal.
"The parties in the ELRC were not ordered to do anything or to refrain from doing anything. What was therefore issued is in the nature of a negative order incapable of execution," the judges ruled.
According to the judges, there was no positive order capable of enforcement that could be the subject matter of the board's application for stay of execution.
"In view of the foregoing, the applicant has failed to prove the second limb of Rule 5(2)(b). The application dated September 9, 2021 is hereby dismissed with costs," they ruled.
The board has sued the Public Service Commission and Kenya Medical Practitioners, Pharmacists and Dentists Union (KMPDU).
The issue started when union members participated in a seven-day strike that started on June 3, 2019, claiming their demands had not been met. Despite a court order stopping the strike, some of the doctors made good their threats and continued to abscond work.
The board and the county government issued the medics with show cause letters before advertising their positions with a view to employing other personnel.
But the union lodged an appeal with the PSC seeking the reinstatement of its members. On August 12, 2020, the commission set aside the decision to summarily dismiss the doctors and reinstated them to their positions with their remunerations and benefits remaining intact.
Related Topics