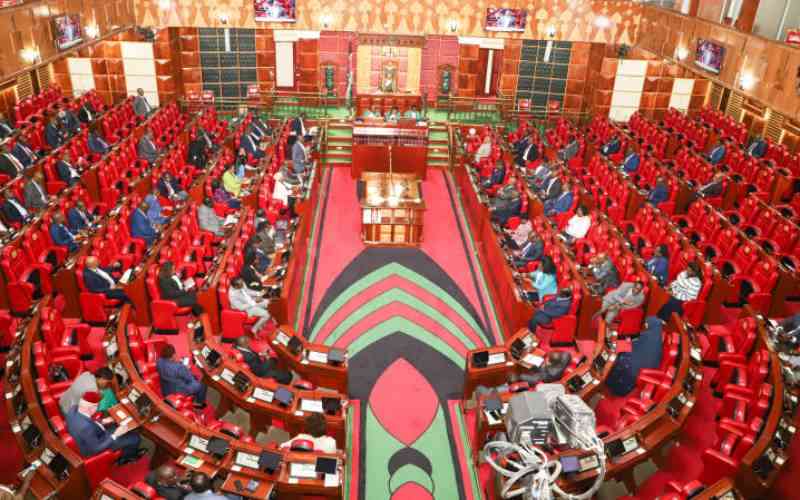 Seven Members of Parliament have been suspended due to misconduct during Thursday's proceedings.
They are Sabina Chege (Nominated MP), Tj Kajwang (Ruaraka), Millie Odhiambo (Mbita), Rozaah Buyu (Kisumu West), Fatuma Mnyanzi, Catherine Omanyo (Busia), and Joyce Kamene (Machakos).
Making the announcement, National Assembly Speaker Moses Wetangula said the members were unruly and portrayed nuisance behaviors which called for their suspension.
"Having flaunted the standing orders of the house by menacing each other, shouting at the chair, and making all manner of unprintable utterances, I will invoke the provision of Standing Order 107a, gross disorderly conduct, which the members are guilty of."
The MPs have each been given a different suspension period, starting two days to a maximum of 28 days.
Odhiambo, Buyu, Kajwang', and Chege have been suspended for two weeks, while Mnyanzi and Omanyo will not attend house sittings for five days.
Kamene was asked to take two sittings off.
Earlier on, Odhiambo and Buyu had been ordered to leave the chambers for the same reasons but refused. This was after chaos erupted in Parliament following the speaker's ruling on Chege.
They would join other members in chanting: "No order! No order!".
The chaos continued for about twelve minutes after Wetangula read out his ruling.
This forced the speaker to adjourn the sitting for fifteen minutes.
"Order honorable members. Lower the mess, the house has been suspended for 15 minutes," declared Wetangula.
Related Topics