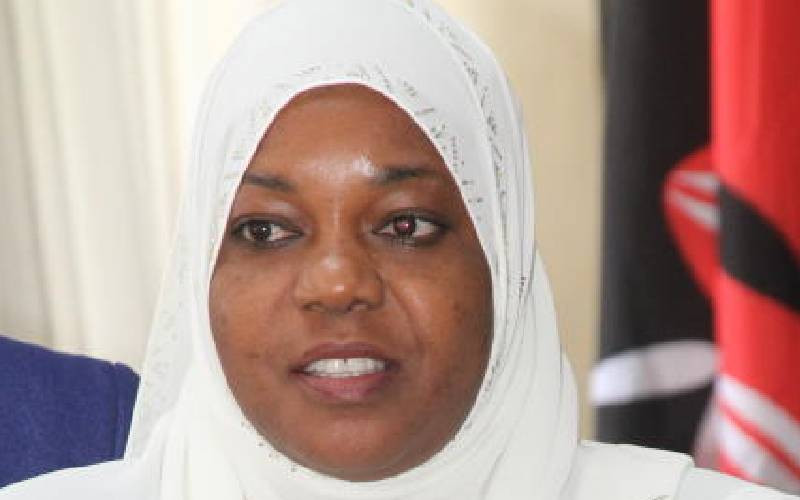 Kwale Governor Fatuma Achani has been billed as a rare political brand.
She has never tasted defeat in her political battles since she launched her career in 2013 as running mate to Salim Mvurya.
She started her journey as a young lawyer and human rights crusader, advocating the rights and education of girls before venturing into politics.
While many deputy governors fell out with their bosses soon after the elections, Achani maintained a good relationship with Mvurya.
Six Coast governors picked new running mates before the 2017 polls, but Achani remained the trusted deputy. And last year after serving two term, Mvurya campaigned for Achani to succeed him.
Mvurya was among the prominent guests when Achani swore in her cabinet and has remained a close advisor.
Achani, a mother of two, is the first female governor in the Coast region.
Mvurya mounted a spirited campaign for Achani, convincing the voters that she was best suited to protect his legacy, which included a Sh400 million annual bursary programme.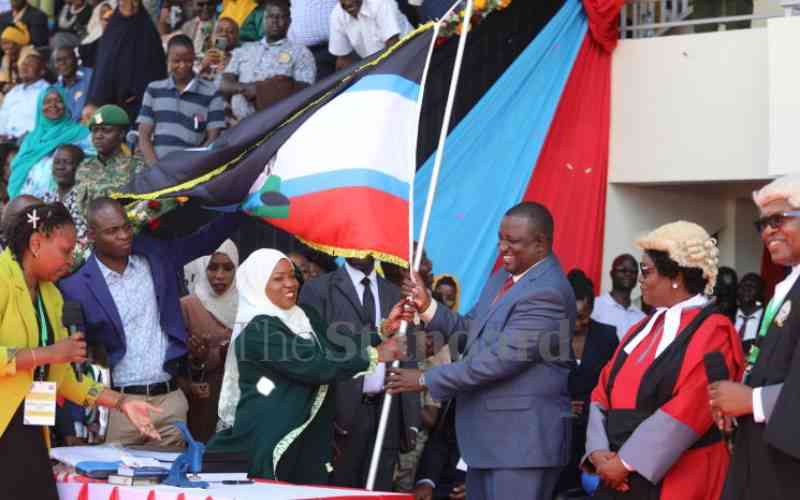 "She has the experience having worked closely with me and learnt my leadership style, and I can trust her with the lives of Kwale people. Do not experiment with a person who has not demonstrated leadership," Mvurya stated.
Achani, who was elected on a UDA ticket, has publicly attributed her victory to the support she received from Mvurya.
On August 13, last year, Ms Achani wrote on her social media account, "Allah has given us a win. A win for the first young, female, Muslim governor in the region and in the country."
When she met MCAs on August 22, last year, Ms Achani called on competitors and the residents to focus on development after the gruelling political battle. "Politics is over. It is time we come together for the good of our county," she said.
Achani was born in Kingwede village in Msambweni sub-county in a humble family.
She was Mvurya's running mate in 2013 and went on to win the Kwale governor seat on an ODM ticket.
After about four and half years, the two fell out with the ODM leadership and technically joined Jubilee Party and won the 2017 elections.
Ms Achani holds a law degree from Moi University and a diploma from the Kenya School of Law. She went to Kingwede primary school and Mama Ngina Girls High.
Related Topics