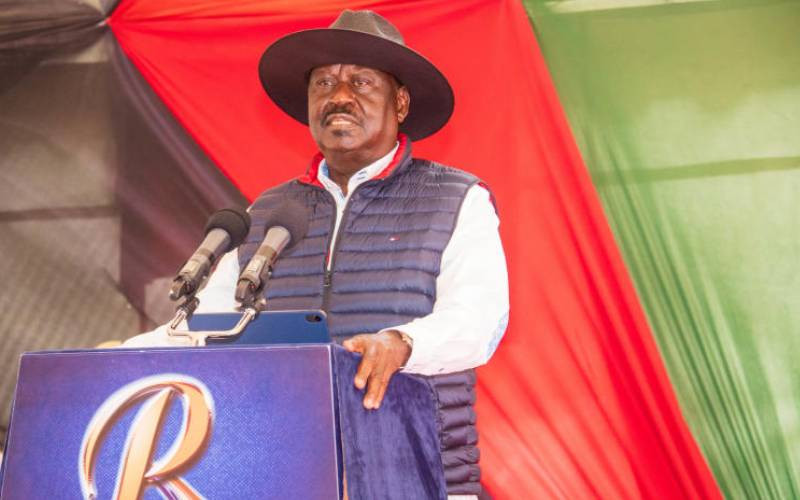 Azimio and Kenya Kwanza talks appear to be doomed before kick-off following the latest demands by Opposition leader Raila Odinga and his allies.
The Azimio leadership insists it is not interested in power-sharing, with strict instructions that the same be communicated by their delegation to the bipartisan talks.
The party has further complicated matters by insisting that they will only discuss from an understanding that Kenya Kwanza is illegitimately in power and that the discussions must also be inside and outside Parliament.
But on Saturday, Deputy President Rigathi Gachagua dismissed that suggestion, telling the Azimio coalition that not all demands will be addressed by the parliamentary bipartisan talks committee. It is such hardline positions that cast doubt on the willingness of the opposition to engage the other side with open and clean hands as they pledged to do this week.
Other demands that could create a stalemate include the return of food subsidies that were removed at the end of the Jubilee administration last year to bring down the cost of living.
"We wish to make it absolutely clear that we are not interested in power-sharing with Kenya Kwanza. In fact, our position remains that Kenya Kwanza is an illegitimate regime that is in power through a civilian coup. We have instructed our team to make this clear," posted Raila on social media.
Despite the clarification, Gachagua again raised the handshake issue on Saturday, telling Azimio leaders to forget being given a share of government positions. Azimio, however, believes the talks cannot be driven entirely and exclusively through a parliamentary process. "There must be an avenue to be inclusive and allow for the participation of players from outside in the talks," said Raila.
But Kenya Kwanza led by Leaders of Majority Kimani Ichung'wa says they are ready to discuss electoral commission reforms but not other issues like the opening of election servers. Ichung'wa also supports the idea of creating the office of the Leader of Official Opposition to replace the current structure of minority parliamentary leadership.
"It makes tremendous sense in terms of institutionalising governance, strengthening oversight and deepening democracy," Mr Ichungwa said. Candidates seeking to contest the presidential seat will also not be locked out from vying for parliamentary seats once such a law is enacted.
The Azimio side, however, insists such far-reaching reforms cannot be done in Parliament.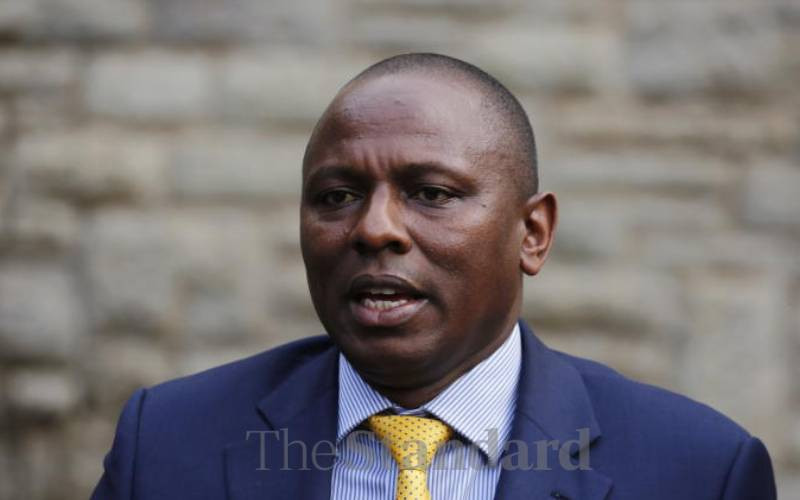 They have therefore again instructed their delegates to include that in the talks, because in their view, such a structure will create an avenue for the inclusion of other outstanding constitutional issues to be canvassed.
Analysts argue that such unyielding demands plus Raila's alarming claims that senior Kenya Kwanza leaders had planned to assassinate him and other Azimio leaders on Tuesday creates a hostile climate for the talks. He has now declared that the threats to their lives notwithstanding, they will continue engaging their supporters through town hall meetings and other avenues to educate them on their demands.
No goodwill
The ODM leader has also warned that they will not hesitate to resort to other measures at the slightest indication of lack of goodwill from the Kenya Kwanza side.
"If through intransigence, delaying tactics and other aspects of stone walling Kenya Kwanza forces as to abandon the talks, there shall be no turning back. Kenya Kwanza must get this clear," cautioned Raila.
Political analyst Martin Andati thinks Azimio fears Kenya Kwanza will not yield to some of their demands and Raila's team is therefore settled on a long unstoppable 2027 presidential campaign. He argues that there is lack of trust and sincerity on both sides, because the Kenya Kwanza side is also introducing issues that can only be resolved through Constitution review or a referendum.
He says that whereas Raila and his allies are demanding that players from outside Parliament be involved in the discussion, President William Ruto has ignored those calls.
He cited Ruto's statement this week when he instructed his team to go and discuss issues raised by Azimio in Parliament and "find the election transmission server" they are asking for there.
"How does Azimio side take Kenya Kwanza seriously when the president rubbishes one of the key issues they want discussed by saying waende watafute server huko (let them find the server there)? asks Andati.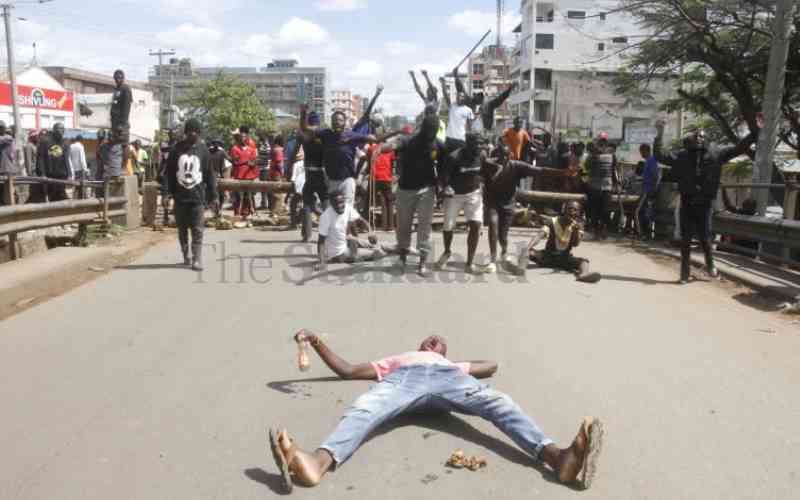 Apart from auditing of the 2022 presidential results elections processing server, Azimio also wants the State to intervene and reduce the cost of basic commodities and services including food fuel electricity and school fees.
They have also listed the reinstatement of the subsidies on maize flour so that it can retail at Sh100 to cushion the cost of food. The other issue is an end to interference in operations and management political parties by Ruto and his government.
Andati analyses that Azimio appears to be complicating matters as time goes to create confusion and make the government look bad as they move towards the next elections.
The strategy is to engage through demos, rallies, town hall meetings or other public meetings across the country and in the process create discontent against the government.
"It can be through stunts like giving activist big cars to run around the city the whole day with police in hot pursuit lobbying teargas and in so doing scare people from going to work and sabotaging the economy as they keep the government busy politicking," says Andati.
He has also noticed that Azimio appears to be giving Wiper leader Kalonzo Musyoka a lot of visibility because most publicity functions are now held at his SKM Centre.
That could be because unlike Martha Karua and Jeremiah Kioni, he has critical numbers supporting him and he could therefore be the coalition's flag bearer in 2027.
And interestingly, unlike Raila's ODM party which has been haemorrhaged by Ruto through the poaching of some of its MPs, Kalonzo's Wiper has remained intact.
He is therefore proving to be even more solid than Raila, because not a single MP, county assembly member or governor from Wiper has either been bought or influenced to declare support for Ruto and Kenya Kwanza.
"There must be an understanding to start building him as a possible candidate for the formation. As for Raila, it will be payback time because Kalonzo has supported him three times," adds Andati.
Constitutional lawyer Stanislas Murunga, however, credits Raila for stamping his authority and managing to put a stop to the poaching of MPs from his party because they now understand the consequences that can befall them.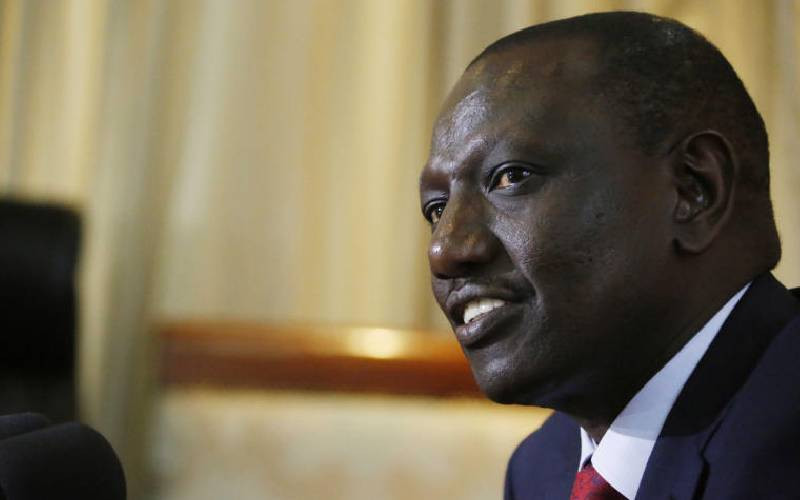 Other demands that Raila has made before the resumption of the talks include the release of youths who are in police custody because of the Azimio protests. Raila said Azimio supporters who were arrested on Tuesday were blamed for the chaos caused by hired goons.
"We have also made it clear that our youths who were arrested and arraigned in court on trumped-up charges must be released unconditionally ahead of the talks," said Raila on Wednesday. Police have announced that they arrested 46 people on Tuesday in different parts of the country as they either participated in the Azimio protests or were planning to commit crimes.
Political scientist Amukowa Anangwe, however, thinks the Azimio team seems to lack a clear strategy and that is why they keep on shifting goalposts and coming up with new demands.
Having shifted from rallies to mass actions, Azimio is now talking about town hall meetings which make Anangwe argue that they don't have a sound strategy.
"They are groping in the dark, hoping that each plan they moot will perform miracles but Ruto keeps on weakening their resolve by letting them go on with it," says Anangwe.
Prof Gitile Naituli of Multi Media University, however, contends that Kenya Kwanza side is introducing issues that can only be done through a referendum.
"The discussion on creating the office of a Prime Minister is being raised by Kenya Kwanza along with the Official Opposition but that will require either a referendum or writing a new constitution with a parliamentary or hybrid system," says Naituli.
Related Topics