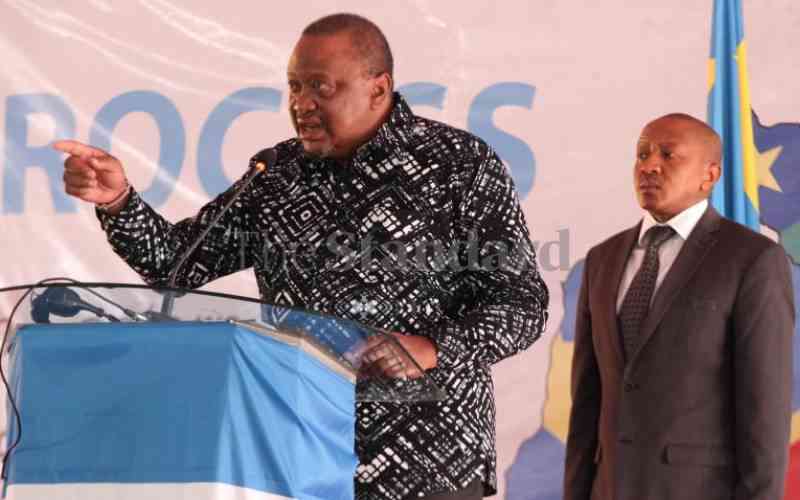 Six months ago, former President Uhuru Kenyatta's word was law. His wish was nearly every politician's command. Today, he is isolated, with few friends. The men and women he moulded are making a career out of bashing him.
He could have expected a peaceful retirement, but it has turned into a battle for control within Jubilee Party, which he founded.
Some party members have been accused of orchestrating two unsuccessful coup attempts against Uhuru's leadership and giving him an ultimatum to align himself with President William Ruto's administration.
The latest ultimatum issued by some Jubilee members has been met with widespread criticism, with many questioning the motive.
Azimio principals, including Raila Odinga and Martha Karua, argue that coalition members who have joined hands with President Ruto are motivated by political expediency and seek to capitalise on the current power dynamics.
According to them, the members are merely seeking to benefit individually. "Others are saying they are going there to look for development. There is no development in State House. Those leaders are going there because of their personal interests," said Raila.
The developments within Jubilee Party come at a time when politics is becoming increasingly polarised with a section of Azimio chipping away and pledging to work with President Ruto.
So far, 30 MPs, including Nominated MP Sabina Chege, have met Ruto. Ms Chege accused Uhuru of negligence, arguing that the weakest point of the party is due to lack of leadership.
"You did nothing to build us to become accomplished leaders compared to how we are seeing other party leaders do," said Chege on Inoro TV.
She further castigated her party leader for being the reason many Jubilee aspirants lost last year's elections.
Chege has been a beneficiary of her partnership with Uhuru and Azimio following her nomination to the National Assembly and selection as the Deputy Minority Whip.
Former Kieni MP Kanini Kega on the other hand alleged betrayal after he presented himself for nomination as Eala MP last year.
He said despite losing in the 2022 General Election because of his support for Azimio, some of the coalition's MPs did not vote for him during the Eala elections.
"I was shocked when the voting was done. Some voted for people I did not even recognise," he said.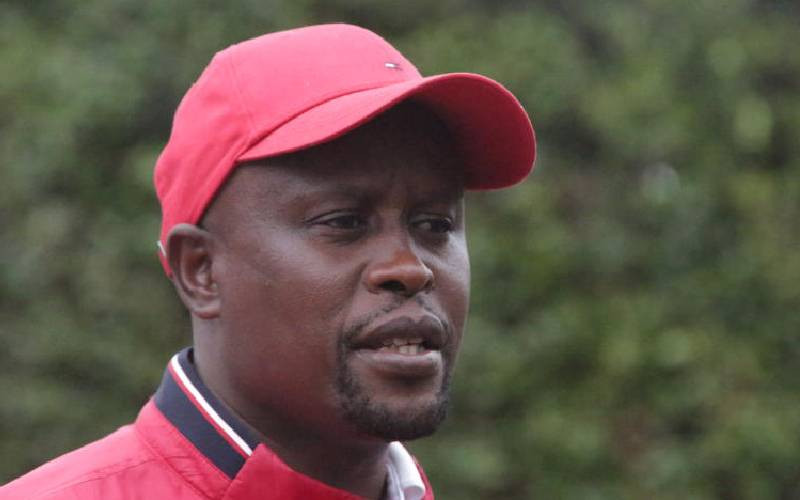 He later explained that his appointment was secured with the backing of Kenya Kwanza MPs after Deputy President Rigathi Gachagua intervened.
Jubilee Secretary General Jeremiah Kioni accused Ruto and his government of the attempted takeover of the party, arguing that some MPs were bought off.
Kioni's allegations are yet to be substantiated, but they have further deepened the mistrust in Jubilee Party.
"You can always go to State House with a placard saying I am worth this amount of money. They will give you the money," said Kioni during the retake of Jubilee headquarters last week.
Despite the strike at his leadership, Uhuru has not openly addressed the issue, something that has raised concerns over his role in securing stability of the party.
However, political commentator Herman Manyora argues that Uhuru's nonchalant approach to the crisis within his party raises many questions concerning his support for Azimio and Raila Odinga.
"Could it be that Uhuru was never with Raila and these are some of the signs?" posed Manyora.
"What we are finding odd is that someone stages a coup within Jubilee without a fight from Uhuru. Let's hope, perhaps, he has a better way of dealing with it," he added.
However, Uhuru has maintained his support for Raila and the coalition.
"Even if I have left active politics, I am still Rail's supporter," said Uhuru recently.
The constitutional timeline also dictates that a former head of state shall not hold office in any political party for more than six months after serving his/her tenure.
Uhuru is therefore expected to step down as Jubilee Party leader by March 13, a move that may leave the divided party in a tumultuous storm of succession politics.
The former president's leadership was instrumental in growth and success of Jubilee Party, which he co-founded in 2013 with his then-deputy, Ruto. Together, the two leaders won the 2017 elections.
Related Topics