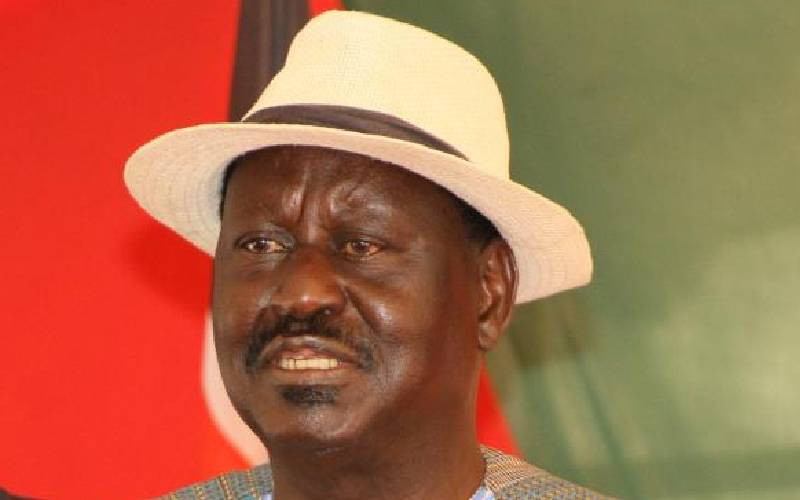 Azimio la Umoja-One Kenya leader Raila Odinga has denied that President Uhuru Kenyatta's backing of his (Raila's) 2022 presidential bid could have cost him the presidency.
The speculation came on the back of several accusations that President Kenyatta had failed Kenyans in a number of areas, including his failure to contain the cost of living.
Odinga, however, said the curse of incumbency did not dent his chances of winning the election.
"President Uhuru Kenyatta was not supposed to be campaigning for me. I am capable of campaigning and winning elections. Uhuru said he'll support me because of my track record," Raila Odinga said on Citizen Television on Tuesday, December 27.
"Uhuru did not use his position as the incumbent president to swing the results in my favour. He did not use the security apparatus to support me in any way. If he had wanted, he'd have used the security forces. The [election] environment was free and fair," said Odinga.
Asked whether he thinks if President Kenyatta had stayed away from the campaign trail, then his chances of winning the election would have soared, Odinga said: "Uhuru was not campaigning for me. I got a lot of votes in Uhuru's [Mt. Kenya] backyard, and that is where [the] most rigging was done."
Raila maintains that the election was stolen in President William Ruto's favour, despite his petition challenging the election outcome being rejected by the Supreme Court.
"Kenyans elected their leaders, from MCAs all the way to the president. The process was fairly smooth, people turned up and voted. The only issue that went wrong was the management of the presidential election," he said.
Raila, who got 6.94 million votes (48.85 per cent), trailed President Ruto, who secured 7.18 million votes (50.49 per cent), to be declared the Round One winner of the August 9, 2022 presidential election.
In his evaluation of President Ruto's performance in the first 100 days as Head of State, Raila said: "I'll give him a three out of ten," citing the runaway cost of living.
Related Topics