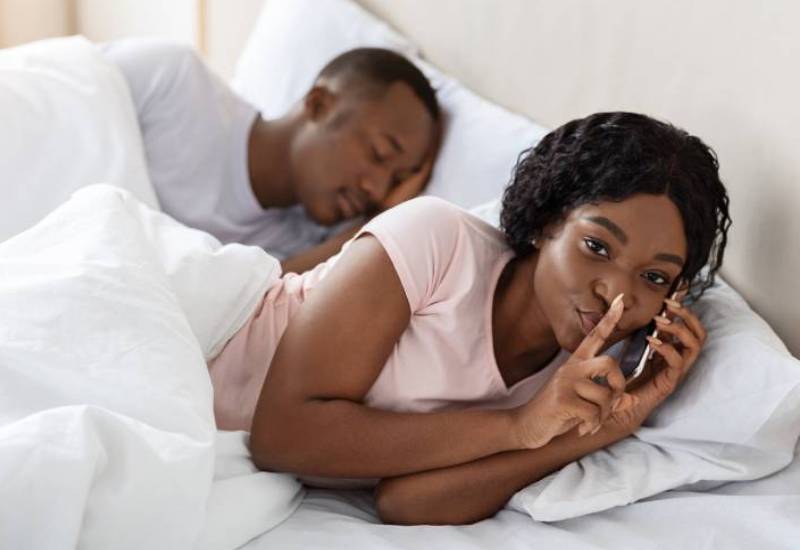 In June 2020, the story of American Actor Will Smith's wife Jada Pinkett's relationship with August Alsina, a singer, broke.
The rapper claimed that he had been in a relationship with Jada. She also publicly admitted to the relationship a few days later.
Will also confirmed that they had separated as a result but worked things out. Their story received support and backlash in equal measure. Will became a butt of all jokes as some people thought he erred for forgiving her.
Then, a few weeks ago, Steve Burton, who plays Jason Morgan in the long-running American soap opera, General Hospital, posted on his Instagram story, to share some very personal news.
Steve, who has been married to his wife Sheree Gustin since 1999, and with whom he shares three children: daughters Makena and Brooklyn and son Jack, had officially separated.
His post went on to clarify that she was expecting a fourth child and that the child was not his.
The post trended and even became a topic of discussion on news tables in America, with tongues wagging about the possibility that his wife had not only cheated on him but gotten pregnant by another woman.
A slow news day you might ask or maybe it could be attributed to the fact that the idea of a cheating wife is still an enigma and is still considered quite shocking even for so-called 'advanced' societies like America.
Back home, the idea of a cheating wife is almost unheard of.
"We live in a society where there is this belief that all men are susceptible to cheating, and so when men cheat it is treated as the norm, right?" says Jackie Keya, a counsellor, and life coach.
However, Jackie believes that the reason why statistics may not be there or why it is not talked about much is because it is still taboo to fathom the idea of an unfaithful wife.
"First, the bias is motivated by the fact that we live in a patriarchal society. So that when men cheat it is not a big deal; we are socialised to expect it, but the idea of a woman doing it is unacceptable.
They are not supposed to cheat. That is why a man who has a straying wife would rather leave and not disclose what happened to the union. Most men believe that it can never happen to them. They are unable to believe that a woman can cheat," says Jackie.
Jackie says that the consequences of women cheating are often harsher than for men, and that is why she believes that most women are forced to be extra vigilant if they choose this path.
A fact that Benjamin Zulu, counselling psychologist and motivational speaker agrees with.
"The punishment meted on a woman who cheats is not the same as a man. Just look at the Bible, the story of Mary who was caught in adultery, the angry mob wanted to stone her but forgot the man who was also involved in the act," says Benjamin.
Jackie says that society's stereotypes and biases towards women who choose to step out of their marriages do not just affect women, but also, unfortunately, ostracise men who find themselves with a wife who strays and leaves them feeling alone and with nowhere to go to or no one to talk to.
"The misguided stereotype makes men feel inadequate if they have a wife who cheats, and so although women with a cheating husband can easily find community support where they can share, men are often left feeling ashamed, inadequate, and emasculated, like they are less of man.
They have no one to talk to. It does not help that most men do not like to talk about their personal life. This lack of space is a contributing factor to why the topic of a cheating wife is treated as a taboo," he says.
Silas Muhanga, who works in the security sector and is also a businessman says his marriage of 11 years ended last year in July after his wife cheated on him.
"I loved my wife so much I refused to believe that she could ever cheat on me despite being told as much about her by my friends and family. Three months after we got married, my best friend took me aside and told me that my wife had hit on him, but I refused to believe him," he says.
"I gave her everything. I took care of her the best way I could, but last year it became evident that over the 11 years we were married she had had multiple affairs."
Silas says the whole issue left him broken and confused.
"We are socialised to believe that women cannot step out of a marriage and cheat and when it happens most men are left broken and confused. When I found out that she was cheating, I almost turned to violence, but I decided to put my children first and walked away," he says.
"Many of the femicide cases we read about if you investigate, you will find that unfaithfulness could be a factor. This is motivated by the fact that men because of society's biases do not know how to deal with an unfaithful wife. We have no support or safe space to go to. We are raised to believe that it cannot happen and when it does it is difficult to deal with."
Silas says that the reason he decided to share his story online is to help start the conversation with men and to let them it is not unusual for a woman to cheat.
"I share my story whenever I can to encourage men and to provide advice for men who may find themselves in a marriage with a wife who has cheated. I hope to provide relevant tools. I am currently in a good place. My focus now is on my children."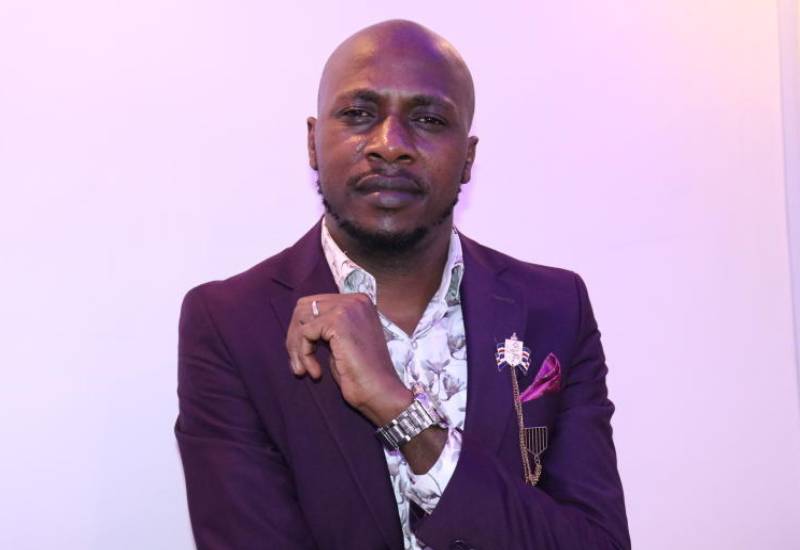 Why do women cheat, you ask? According to Benjamin, the reasons, why women cheat, differ from the reasons why men cheat.
"They feel underappreciated, neglected, or ignored. They may crave intimacy or experience loneliness in a relationship. Maybe their spouse works long hours or travels or works out of town. Others cheat as revenge for a husband's sins," says the counselling psychologist.
He says that sometimes women cheat because they are not happy in their current relationship but aren't ready to leave.
"They have no money to live on their own and fill trapped in their marriage. Some women cheat because although their husband may not be a great husband, he is a good father," says Benjamin.
He adds that women will also cheat because they feel sexually unsatisfied. That there is a societal misconception that only men enjoy sex, but women too enjoy sex.
"Maybe they have tried to communicate their needs but they have been ignored. Some men do not care if their wives are satisfied and only care about their needs. Yet this is something that a man can learn through open communication with their wife. So out of frustration, some women outsource their sexual needs to remain in their marriage," he says.
Benjamin, however, says that some women cheat not because of the faults of the man or the state of their marriage. "They may be a narcissist and do it for money. Others do it because they simply can or for other selfish reasons, but I do not want to focus on this."
Jackie says that the reasons women cheat include both factors within and outside a relationship.
"Factors within a relationship include lack of satisfaction in relationships. When a woman finds herself unfulfilled either sexually, emotionally, or mentally. Some women are married but single; although their spouse provides for the family, they checked out of the marriage a long time ago. This results in loneliness - some women act out on this and look for what they are not getting outside their marriage," she says.
"Cheating can also be used by some women to numb difficult feelings. They use cheating as a coping mechanism instead of dealing with and confronting the real issue because they have no healthy tools or know how to deal with conflict."
Jackie says that women also cheat so that their spouses can catch them and bring the marriage to an end, especially if they feel trapped and do not know how to leave.
Other times, it is the woman who is to blame and has nothing to do with her spouse or the state of her marriage.
"She could be a narcissist or a thrill-seeker with an adventurous personality. She may be addicted to chasing a new high and so she is always looking for the new thrill, in this case, a new man," says Jackie.
"Low self-esteem can also lead to cheating. It creates a desire for outside validation instead of from within like a person with healthy self-worth. This might be particularly true if the person is not receiving attention and validation from their current partner, and so they go outside in search of validation and this can lead to an affair."
Jackie also says that some women cheat because of peer pressure from their friends while for others, it is in response to trauma especially sexual trauma experienced in childhood or even as an adult.
Jackie says that an affair does not necessarily mean that a marriage is over, especially if the partner who stepped out is remorseful and is willing to do the work, and the wronged party is willing to go at it again.
That can be reconciled with counselling, but it depends on whether the couple is willing to give it another shot.
Related Topics