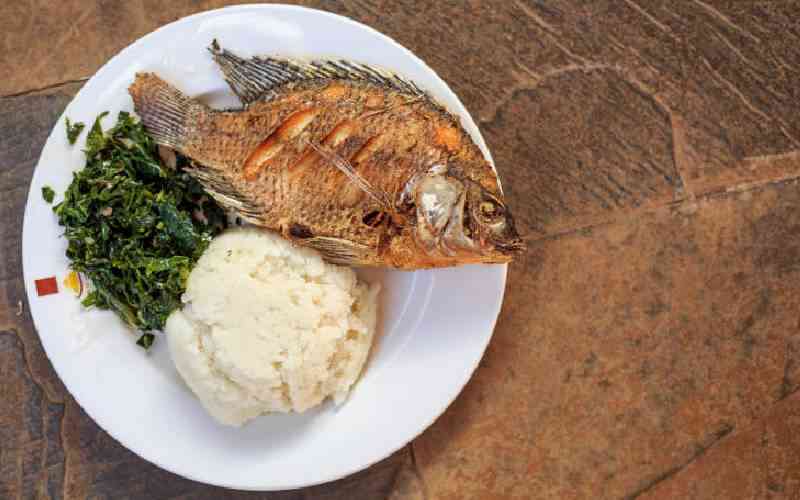 I'm writing from the shores of Lake Victoria, in Mwanza, Tanzania, hemmed in on the third floor of a swanky hotel room with a buzzing air conditioning, instead of the cool breeze from the world's second largest fresh-water lake.
The lake is hardly visible from the hotel; what assails my sight are ugly air conditioners jutting from a nearby building. On the ground floor sits a casino, a late-night chemist and a prayer house.
I suppose these three make a lot of sense: those who lose big time at the casino might need to medicate, before meditating in church. A trinity of body, mind and soul.
I'm in Mwanza for work by way of a conference, a revelation that excites an immigration officer at the Kilimanjaro International Airport, where I'm taking my connection flight, and declares that perhaps I needed a business visa.
"Do you speak Kiswahili?" he poses rather aggressively. "Vizuri kabisa," I respond swiftly. For some strange reason, this simple linguistic test settles his dilemma, I'm free to proceed without a visa. Another Kenyan passenger, also attending a conference, is ordered to secure a visa for $50.
The magnanimity from the officers doesn't end with a free passage; as I wait for clearance, another officer says when I get to Mwanza, I should try special type of fish, sato.
I have no idea what this means until I get to the conference and a participant recommends, we try sato, "especially the head." It turns out sato is considered an aphrodisiac on this side of earth, so the care for the body supersedes that of heart and mind.
By the time I learn this precious fact, however, I have gorged on a Swahili-styled tilapia that's so filling, I fear I can't eat for two days! Still, it's remarkable that the counsel from the immigration officer at the airport, and the scribe on the shores of the great lake, all point in the same direction: that I should be thinking of fish and bedtime when I arrive in Mwanza.
Such a conclusion isn't entirely misplaced, in the nearby lakeside town of Bukoba, they trump mandizi ya Bukoba as their world-class aphrodisiac, another Tanzanian colleague offers. And the effect of the bananas from Bukoba - I have no idea the banana is boiled or roasted or grilled - triggers all manner of hungers and all people want is to devour others.
For once, I am tempted to take the steamship to Bukoba to look for the bananas, but I'm not sure what would happen to the training that brought me to town in the first place. Perhaps there should be a category of visa for "business and leisure."
Mwanza proves to be very kind in my line of work: "Shikamoo," every woman, usually those younger than me, coos in greeting. It is a generational curtsy; you invoke the same to those older than you.
"Naomba nikusaidie," is a regular refrain at the restaurant as waitresses scramble to help with the plate, one would think they'd have offered to hoist me on their backs if I asked them to.
But this façade of meekness doesn't lull into a false comfort. Mwanza's unspoken aggression is expressed at the airport where I seek to buy a toothpaste tube, after mine is lost in the craft.
The attendant at a nearby kiosk has a bad eye and a bad attitude: "Dawa ni shilingi elfu moja," she says, as I wait for change.
The taxi driver, a gentle, middle-aged tells me this was twice the regular price. He also lent me the Tanzanian currency as I had none. Later, the receptionist rings. It's the driver calling up his debt, the equivalent of Sh60.
Related Topics