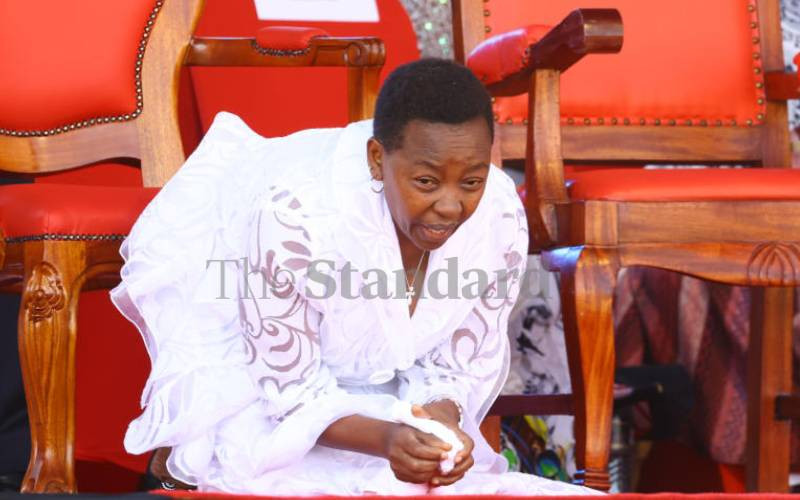 In the world of economics, somethings are never meant to be said in public.
This is because information is the currency of economics and financial markets, especially when it comes from strategically placed sources.
It gets traded for actual monetary gains. So folks, buckle your seat-belts, for the President's men have officially confirmed it is 'pata-poteanomics' and they are helpless about it.
Three incidences this past week confirm our fears that the Kenya Kwanza ship is rudderless on matters the economy. This is despite it been the central problem that propelled them into power.
These include the president's top economic advisor insinuating that ongoing policy interventions are mostly a gamble and no one should have taken his boss by his word during the campaigns; two, the Cabinet Secretary for Energy declared to the nation that the government can do nothing to tame consumer pump prices for gas; and three, is news filtering into the public domain that State House maybe planning to splash millions of taxpayers money to host a popular foreign evangelist for a State-sponsored nationwide crusade.
Looked at critically, these statements are related and build up to a familiar trend that is emerging from the KK administration. While in New York for the United Nations General Assembly, President Ruto added his voice to the need for developed economies to open their countries for migrant labour from less developed countries.
Similar sentiments have come from top government officials and politicians aligned to his administration. Thus, this can be presumed to be an official policy to encourage young people to seek economic opportunities elsewhere.
However, this should not be surprising given the embarrassing situation witnessed on Monday at Embakasi Garrison where thousands of National Youth Service graduates turned up for only 350 positions advertised by the Kenya Defence Forces. Such scenarios have become recurrent in the recent past. Human resource practitioners would also confirm that they receive thousands of applications for a single opening at any given time. This is a testimony of the unemployment problem in the country and the risks it poses to those in power.
The question that we must now ask is whether the government should be encouraging its citizens to migrate.
Admission of failure
Available literature on whether a government should promote migration of labour seems inconclusive. A 2007 article by Ashok Swain offers insightful contributions to a huge debate on the Philippine's government policy that openly celebrates migrant returnees that the president ceremonially receives at the airport every Christmas.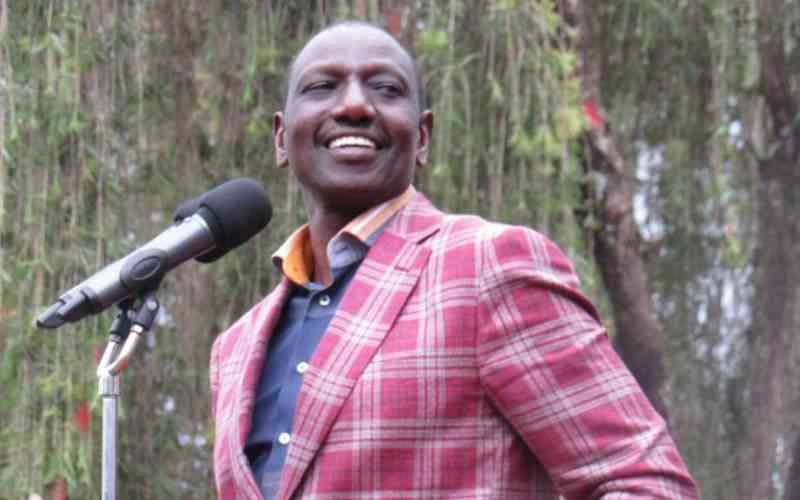 According to this article, in an ideal situation, a government would not be willing to encourage migration since it will not be in their best interest. Migration can lead to weakening, if not dissolution of the State, which exists only because its citizens have voluntarily agreed to incorporate themselves. In effect, therefore, a government encouraging migration can only be interpreted as a sign of serious failure of the State, and an indicator that the policy created by the social contract among its citizens has not brought about the expected benefits.
A summary of evidence from several articles on the subject for Asian countries that have formalised migration of labour narrows down to economic and social considerations. On economics, migration means losing to other countries valuable human capital in whose development public money has been invested; drives up wages that may make local industries less competitive in the global markets; makes vital services like healthcare and education more expensive to maintain; and may drive a wedge on incomes of those who can afford to migrate against those who stay at home.
The social consequences include delinquency among children with parents working abroad, breakdown of marriages and a spectacle of conspicuous consumption with people living beyond their means, courtesy of remittances from migrant folks. The severity of these impacts depends on whether the migration is temporary or permanent.
On the contra side, the recipient countries benefit through an expansion of membership to the State (as more individuals join the social contract). That means more hands available to attain common goals. Others include a larger market that rewards specialisation, economies of scale that enhance competitiveness and adds weight to the State as key player in international affairs.
Practical implications
Despite varying opinions on the question of governments promoting migration of domestic labour, there is convergence of thought that such policy options are simply a means to postpone necessary but politically costly reforms. Good examples here would be Japan and South Korea that used this strategy of exporting low skilled labour in the 1970s as a stop gap measure to reforming their economies. For them, it was simply a means to address an immediate unemployment crisis as they implemented painful economic reforms to redeem themselves from poverty.
In Kenya's present context, the message is clear that this is an end in itself. There lacks the competences or will to make the requisite painful but necessary reforms. For instance, while the government continues to pile more taxes on the suffering masses, the Controller of Budget is reporting that the administration blew billions of shillings on foreign travels, purchase of luxury machines and furnishing of offices. The Presidency (that includes the Offices of the Deputy President, and Prime Cabinet Secretary) and Parliament are leading the charge on this wasteful spending.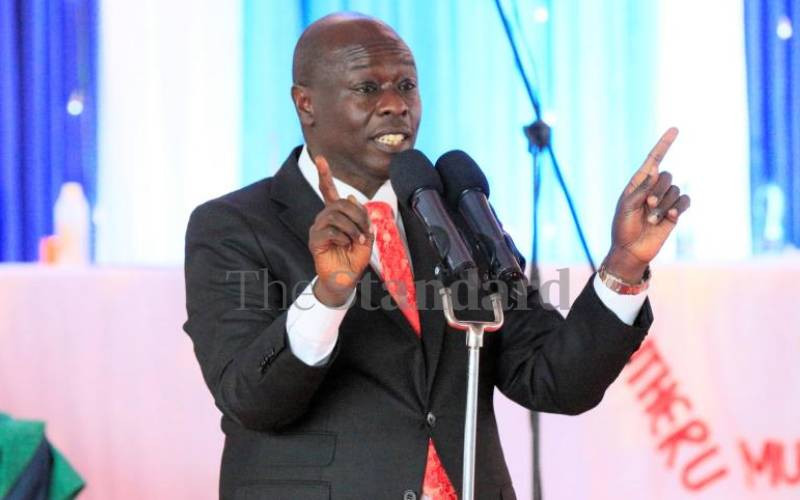 While the KK policy makers seems to be targeting a quick fix for the millions of unemployed hustlers, they inadvertently forget how their high tax regime may negatively impact the economy through flight of skilled labour too. No sector better demonstrates this than the health sector. While the local healthcare system is stinking of neglect and incompetence, or at the mercy of expensive private healthcare providers, the country is a leading exporter of qualified health professionals.
Teachers are also leaving in droves, and it is about time other professionals exit to avoid the heavy tax burden imposed on their labour. The gains from diaspora remittances will soon be negated should the government go ahead to impose the diaspora remittances levy or when the tax net starts closing on them.
With confirmations on the 'pata-poteanomics', it is doubtful that the fertiliser subsidies, hustler fund, and sub-sector State encroachments in agriculture like witnessed in tea, coffee and sugar will bear any fruits. From where I stand, these interventions are not backed by a broad based plan to drive agricultural reforms. In fact, it may simply be a battle for new cartels to get into the feeding trough, rather than an agenda to salvage the long suffering of resilient farmers.
Human greed and incompetence
However, nothing sums up the tragedy of our current crop of leadership than the intended importation of prayers on tax payers expense, if indeed it is true. As a practicing Christian and good student of Scriptures, there is no documented evidence where a divine intervention came in to solve earthly problems emanating from our human greed and incompetence. Available evidence on divine interventions is on matters beyond our human control.
At country level, we must look not only at our individual talents but our collective endowments before we imagine help will come from the heavens, especially in our economics. God has promised to bless the work of our hands and bless the land if we are truthful and faithful. This is the Word that declares itself as Ageless and Timeless. It was the same yesterday, today and will be forever more.
If we must pray, therefore, let us do it for what is feasible, within the boundaries of the Word itself, and our Constitutional order. The God of this land is not, and cannot be, a God of confusion to contradict the established order of the land!
Related Topics