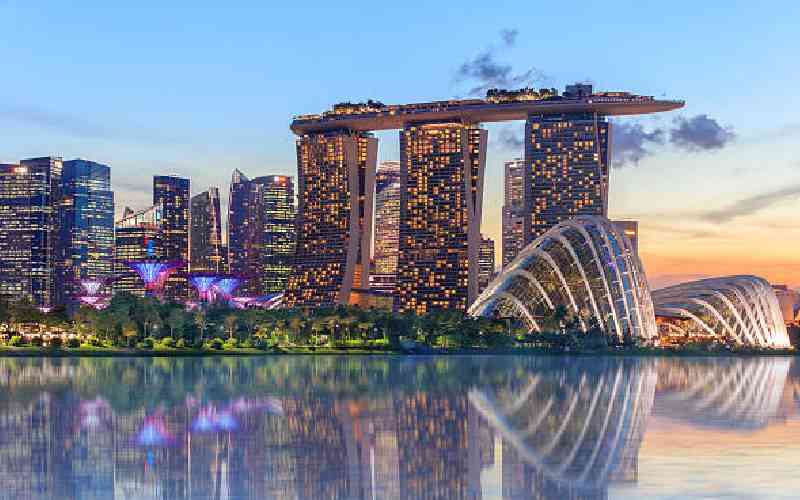 Singapore has been a constant mention as Kenya re-imagines its future economically and socially. We have been reminded that Singapore and the Asian Tigers were at the same level of development as Kenya in 1963.
Yet, in one generation, those three nations have risen from low-income to highly developed countries. Is it a fair comparison? The truth is Kenya can only compare to Singapore in terms of its potential from 60 years ago and nothing else. The actions, plans, policies, and caliber of leaders at the core of Kenya's governance since 1963 cannot put Kenya on the same pedestal.
The first defining factor of Singapore's rapid economic growth was its founding father, Prime Minister Lee Kuan Yew. Lee was farsighted and sought to put in place policies that made his government honest and efficient and tackled the all-important issue of financial fidelity.
When Lee and his ministers were sworn into power in 1959, they wore white T-shirts and slacks to symbolise purity and honesty. In his memoirs, Lee says they were purposeful in that every dollar from the exchequer must reach the grassroots as exactly one dollar.
Singapore now ranks among the countries with the lowest level of corruption. The country's equivalent to our anti-corruption body, EACC, is the Corrupt Practices Investigation Bureau, or CPIB, a body credited with keeping public funds where they need to be.
The body is so dreaded and corruption so shunned that, in 1986, a minister accused of corrupt practices, committed suicide rather than face the CPIB. At independence, Singapore realised it had no significant natural resources.
However, it found out its location perfect for foreign investment. Lee developed an effective human resource by reforming the education sector. Singapore spends close to 20 per cent of its annual budget on education.
Kenya thus lost the opportunity to compete with Singapore in the 1960s. Since then, we have done little to even get close to its level of economic growth. While Kenya is heavily burdened with massive foreign debt, Singapore has maintained zero debt since 1995.
Since 1995, Singapore has also maintained commendable ratings in the corruption index. Kenya ranks 123 out of 180 countries. Ideally, before we can dream of coming close to Singapore, we must do some housekeeping. We must start by improving our political hygiene.
Politics must never be an avenue for entrenching a war of classes or tribes, but an avenue for achieving unity. The efficiency of public institutions must be enhanced. Corruption and tribalism must be made high-risk, low-reward endeavours. We must first get out of our deep hole before we can even dream of the great heights Singapore has reached.
--The writer is anchor at Radio Maisha
Related Topics