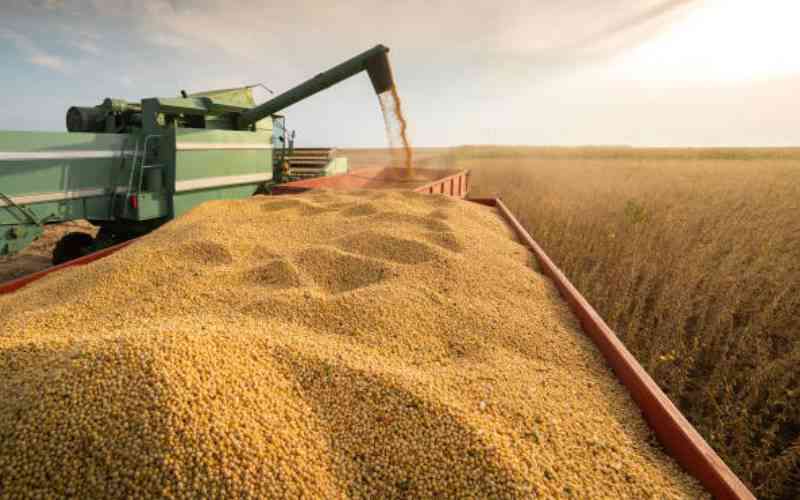 Malnutrition is a global health challenge that contributes to death and disease worldwide. Micronutrient malnutrition, which refers to deficiencies in essential vitamins and minerals, hinders economic growth and perpetuates underdevelopment.
These deficiencies have lifelong effects on health, learning, and productivity, affecting over two billion people globally. Vitamin A deficiency alone is responsible for 1.4 per cent of all deaths globally, and hundreds of thousands of children are at risk of blindness due to this deficiency.
Anaemia, with a prevalence of 39.8 per cent among children and 60.2 per cent among children in Africa, increases susceptibility to infections and impairs learning.
Food fortification, addition of vitamins and minerals to improve nutritional quality of food, is recognised as a cost-effective strategy to address micronutrient malnutrition.
In Kenya, fortification efforts began in the 1970s with iodisation of salt, and over the years, it has expanded to include other staple foods. The government mandated fortification of maize flour, wheat flour, edible fats, and oils in 2012 through an amendment of relevant laws.
Kenya has made significant progress in food fortification policy, and industry commitment has improved compliance with fortification standards. The Kenya Demographic Health Survey (KDHS, 2022) indicates a decline in child stunting rates from 26 per cent to 18 percent, which can be attributed to fortification and other interventions.
However, challenges remain, including fluctuations in performance trends against national standards and absence of stronger industry ownership, which can be addressed by implementing self-regulatory schemes.
A study found most maize and wheat flour brands in the market do not meet fortification standards. To achieve sustainable fortification compliance, industry motivation and ownership of the national Large Scale Food Fortification (LSFF) agenda are crucial.
TechnoServe, with funding from the Bill & Melinda Gates Foundation (BMGF), is implementing the Millers for Nutrition (M4N) programme in eight countries across Asia and Africa. Kenya serves as one of the key operational hubs for this programme and a priority country where strategic innovations will be pursued, to scale global best practices.
It aims to increase coverage of fortified foods by building capacity of food processors, utilising high-quality inputs, and enhancing an enabling environment through industry-led initiatives. To address regulatory monitoring gaps and strengthen accountability in the food processing industry, the Cereal Millers Association (CMA) and TechnoServe have launched the Kenya Millers Fortification Index (KMFI).
KMFI comprises three components; self-assessment on quality benchmarks, product testing against safety and fortification standards, and input from an industry expert group. The index incentivises millers to meet quality standards, promotes a level playing field and mitigates compliance risks.
-The writer is a programme specialist at Technical Assistance Accelerator Programme (TAAP) - TechnoServe Kenya
Related Topics