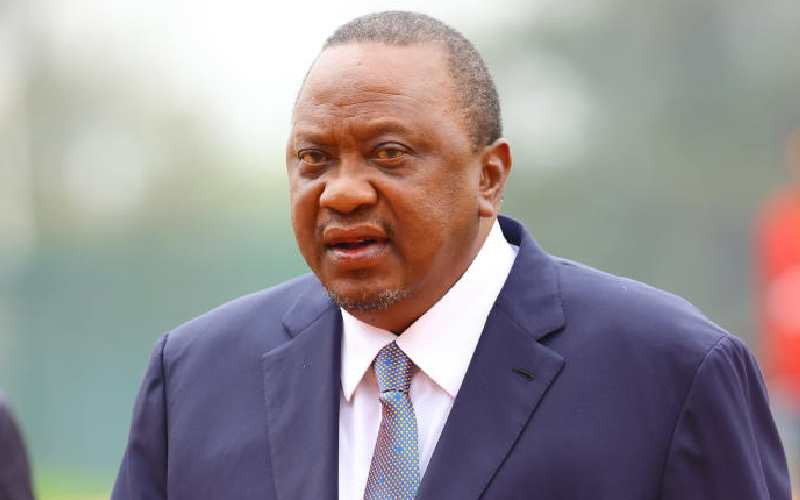 There are many eloquent quotes out there extolling the habit of reading regularly. Some of them equate occupying oneself with a captivating book to travelling to distant worlds at no cost. English writer Jeanette Winterson put it beautifully, saying that "books and doors are the same thing. You open them, and you go through into another world."
A biography goes one step further and takes the reader into the most intimate recesses of important people's sanctums. Most obviously, Kenyans would relish an opportunity to peer inside the 'other world' behind those thick curtains draping the House on the Hill. Lee Njiru's unputdownable memoir, Presidents' Pressman, which revealed in great detail a surprisingly humane side of former president Daniel arap Moi, only whetted our appetite.
While the Presidency cannot be penetrated at will by every Tom Dick and Harry, we can still satisfy our wanderlust in the literary way proposed by author Walter Mosley who said that "a peasant that reads is a prince in waiting". I therefore challenge retired president Uhuru Kenyatta, while his memory is still fresh, to tell us his insider's story.
For the 10 years he steered MV Kenya, we navigated multiple significant political tempests. The captain, no doubt, enjoyed a front seat view of all the perplexing and the gratifying moments we encountered. Let him now illuminate us about the puzzling acrimony between him and his best friend Willian Ruto towards the end of their joint tenure, the rebellion of his Mount Kenya backyard, and everything else.
The ingredients are all there, and we are guaranteed a blockbuster autobiography, perhaps more riveting than the famous travelogue of Sindbad the Sailor of the Arabian Nights.
To his credit, Uhuru the president was mostly jovial and accessible; the kind of guy who will hug you and beat your back amid uproarious laughter. A surprisingly fluent Kikuyu speaker, he oozed profuse and natural bonhomie, which defied the epithetical 'dynasty' label deployed to devastating effect by his political opponents
His attitude to power was also quite nonchalant. Generally, he seemed to derive little or no discernible excitement from being the president of a significant African economy. Since he is finally unshackled from presidential baggage, this is the high time he reminisced about his many experiences in an honest and nuanced book.
Whatever Uhuru writes will be a winner. He was begotten by a sitting president, grew up in the State House, and went on to serve in various senior positions in government before returning as president himself. The mathematical odds of anyone in the world becoming both presidential scion and president emeritus in the post-despotic era are extremely slim.
My efforts to trace any creative or academic output from the State House during the contiguous regimes of Kibaki and Uhuru were, sadly, unfruitful. Taban lo Liyong's 'literary desert' seems to have encroached on the highest office during their time in office. I find this a seriously disheartening showing by two men whose academic transcripts bear the prestigious logos of Makerere university, London School of Economics and Amherst College. Anyhow, to every man his calling!
In stark contrast, negritude proponent Leopold Sengor, the first president of Senegal, continued to be a leading intellectual while still in office. Sengor was a brilliant and outstanding poet of a first-rate academic pedigree. He was both nominated for the Nobel Prize (Literature in 1962), and later, elected to the French Academy.
Surprisingly, Moi, a man whose grave exterior exhibited no bookish proclivities, bested both his successors by giving us the last presidential biography in Kenya, Moi- the making of an African Statesman by Andrew Morton (1998). It is assumed that all retiring presidents must possess a vast library of valuable knowledge. Therefore, Kenya should probably consider enacting a 'publish or perish' type of legislation that forbids all future Kenyan presidents from accessing their retirement benefits until they publish something - anything - for future generations to consume. I am sure that President Ruto, a man who admirably completed his doctoral research while still deputy president, will give this idea a 'thumbs up'.
William Wordsworth once said that "the child is the father of the man". Uhuru's perfect muse, therefore, should be his own father Mzee Jomo Kenyatta. Indeed, the founding president had a productive writing career that lasted nearly 20 years starting from 1928.
He founded and edited the first vernacular Kenyan newspaper, Muigwithania, and became a notable political historian during the second world war. He published profusely not only in the vernacular press in Kenya but also in the British liberal press. His most seminal work, of course, remains the book Facing Mount Kenya, a thoroughly detailed ethnography of the Kikuyu.
Finally, Uhuru's personal story will be a perfect opportunity to dispel the avalanche of rumours, conspiracy theories, and misconceptions about him which many Kenyans lately came to embrace, and which were amplified grotesquely by the social media and Kenya Kwanza strategists. Of all of them, the accusation of 'state capture, bandied around endlessly by Deputy President Rigathi Gachagua, is the most disturbing.
Related Topics