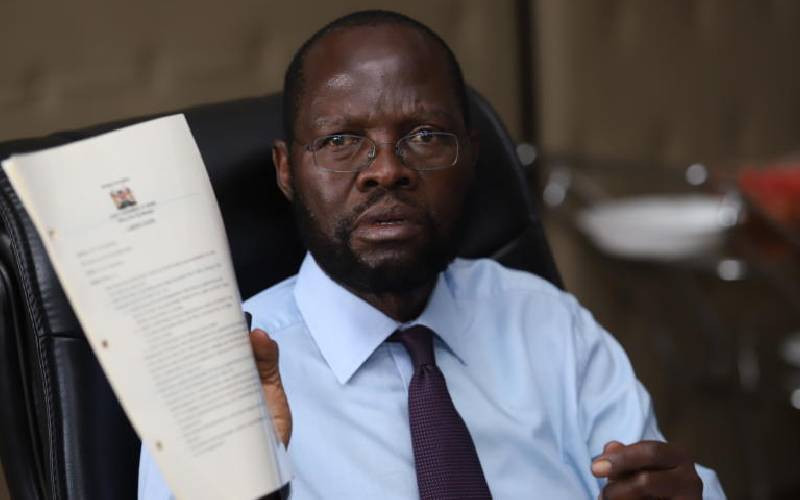 The nightmare of huge wage bills is bound to continue haunting some Nyanza counties in the 2023/2024 financial year, even as governors pursue ambitious multi-billion projects through which they hope to transform fortunes for the devolved units.
Kisumu, Siaya, and Migori counties plan to spend huge portions of their budgets to pay salaries, complete stalled projects and initiate new projects.
In Kisumu, Governor Anyang' Nyong'o's government has proposed an ambitious Sh10.4 billion budget with a focus on completing several projects he initiated in his first term.
The wage bill will take nearly half of Kisumu's budget, with an allocation of Sh4.9 billion. Some Sh3.1 billion will be set aside for development while operations and maintenance Sh2.3 billion.
Although the devolved unit has made several efforts to reduce its expenditure on personal emoluments, the budget proposal shows the battle is far from being won.
Under the city department, an allocation of Sh750, 000 for the purchase of coffins has raised eyebrows. This is among the contested issues that members of the County Assembly's budget committee are uncomfortable with.
A senior official at the city department told The Standard that the coffins are meant for welfare and are always bought whenever they lose any staff.
Prof Nyong'o's administration also plans to spend Sh1.3 billion to offset pending bills. This is also another nightmare the county has been battling since the governor took over in 2017.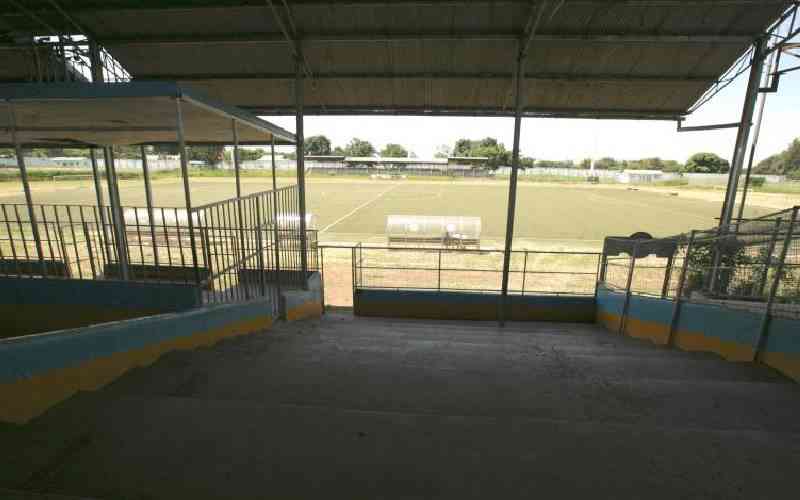 Finance CEC George Okong'o said the proposed budget focuses on clearing pending bills.
"Accordingly, and to promote the development of the local private sector and spur economic growth, this budget estimate puts more emphasis on clearing pending bills," said Okong'o.
The county government of Kisumu has prioritized several flagship projects that can help define Nyong'o's legacy in this coming fiscal year.
The projects include the planned construction of the county headquarters, at a cost of Sh50 million. Then there is also the construction of the county assembly, which is at an advanced stage. The project has received an additional Sh150 million in the budget.
The budget also envisions the completion of mega infrastructure projects that have been dogged with controversies, including the construction of Moi Stadium, whose rehabilitation stalled in 2019. The county government has allocated Sh100 million for the stadium project which has been bogged down by controversy.
Health department
For another year in a row, the health department is also bound to receive the lion's share of the development budget with a proposed allocation of Sh3.5 billion.
The county government has prioritized the rehabilitation of several health facilities at a cost of Sh185 million.
To help finance the budget, the devolved unit projects to collect about Sh1 billion from local revenue sources to supplement the amount received from the national government.
In Siaya, Governor James Orengo's administration plans to spend Sh12.2 billion to implement its 2023/2024 projects.
According to the proposals, the health docket takes a lion's share of the budget at Sh2.5 billion.
The budget which is ready and waiting for approval by the county assembly, also plans to procure fridges for 20 health centres and dispensaries at a cost of Sh6 million.
Also in the budget is the proposal to procure assorted medical equipment, including six ambulances, at a cost of Sh60 million each.
To address the problem of food insecurity, the county administration plans to spend Sh650 million, with at least Sh220 million to be used in enhancing extension services.
The county also plans to set up a sector Information Management System at a cost of Sh5 million.
Cost taxpayers
Subsidy and grants programme start-up capital will cost taxpayers Sh99 million, with each ward getting at least Sh3.3 million. This allocation will go towards tractor hire services, purchase of fingerlings, fish feeds and fishing gear, chicks, dairy animals, fertilizer, seeds, fishing patrol equipment, crush pens and AI provision.
Establishing fish landing infrastructure will cost Sh20 million, while equipping the agricultural laboratory and completing the Bondo slaughterhouse will cost Sh20 million and Sh5 million, respectively.
The Department of Governance and Administration has been allocated Sh1.3 billion as Water and Lands departments plan to spend Sh337 million and Sh358 million, respectively.
The newly established Siaya and Bondo municipalities will get Sh167 million and Sh370 million, respectively, for resource mobilization and other operations.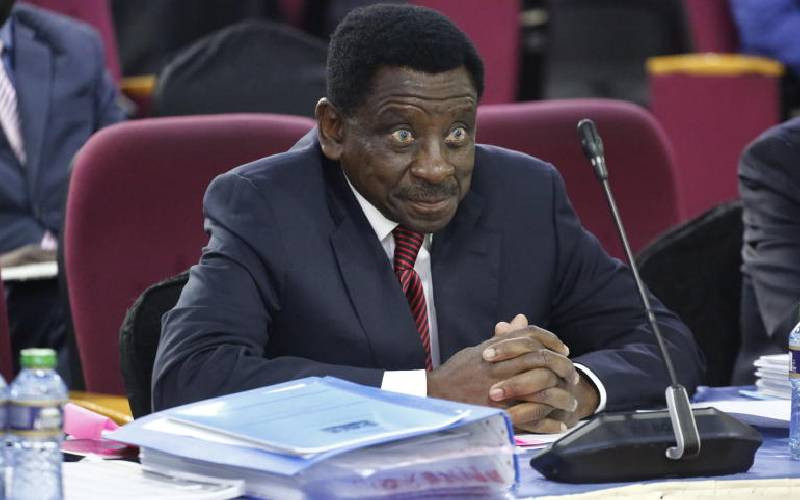 The county assembly will get Sh1.3 billion, with the departments of roads and tourism getting Sh1.7 billion and Sh263 million.
In Migori, Governor Ochillo Ayacko's administration has drafted a budget of Sh9.3 billion, with the proposals increasing allocation to key sectors.
The proposed budget that had been tabled in the House will be taken for public participation before it is returned to the assembly.
Health has been allocated Sh1.9 billion, which represents an increase of 21 per cent. In the current financial year, the devolved unit allocated Sh1.8 billion to the health sector.
The Roads, Transport and Public Works follow with an 11 per cent increase in the proposed budget, having Sh1.042 billion compared to Sh992.796 million it received in FY2022/23.
The county assembly came third with an increase of 10 per cent, getting Sh930.5 million up from its 2022/2023 budget of Sh886,834,225 million.
Mr Ayacko is optimistic the county will also improve its revenue local collection and projects to collect Sh545 million.
[Isaiah Gwengi, Harold Odhiambo, Sharon Owino and Anne Atieno]
Related Topics