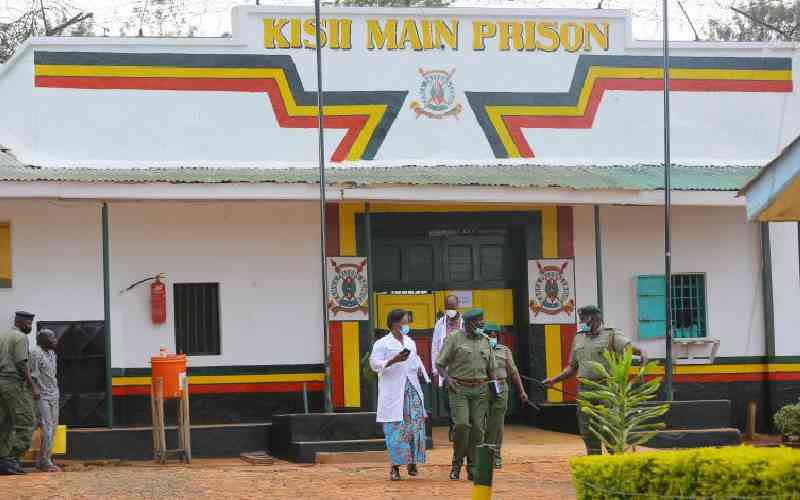 Plans to expand Kisii town as part of efforts to have it attain city status have taken top gear, with the planned relocation of the region's major prison currently underway to free up over 35 acres of land.
During his visit to the region last week, President William Ruto announced plans are now in motion to move Kisii Main Prison out of town and donate the land it sits on to the county government for expansion.
"I have had discussions with the relevant ministry and I am sure they will find an alternative land to put up a modern prison and donate the current land to the county government," President Ruto said.
At the same time, Ruto urged residents to support the Affordable Housing Scheme as a way of addressing land fragmentation.
"We are fast losing agricultural land in this region. Land fragmentation has become a major concern. We will have to put up an agribusiness park in this area to ensure we utilise the remaining land," he said.
The town's 2022-2042 Strategic Plan also seeks to position the Kisii Municipality as a preferred investment destination, with Governor Simba Arati saying his administration wants to improve public amenities.
"We are, however, constrained by the lack of land within Kisii town to enforce its expansion. The population has increased massively over the last few years and that is why we have been forced to think about the best ways to decongest the town," said Arati.
In 2021, the county developed a strategic plan to guide land use and integrate other areas.
They include transport and road network, drainage, zoning ordinances and development control, factoring in expansion of municipality boundaries.
Related Topics