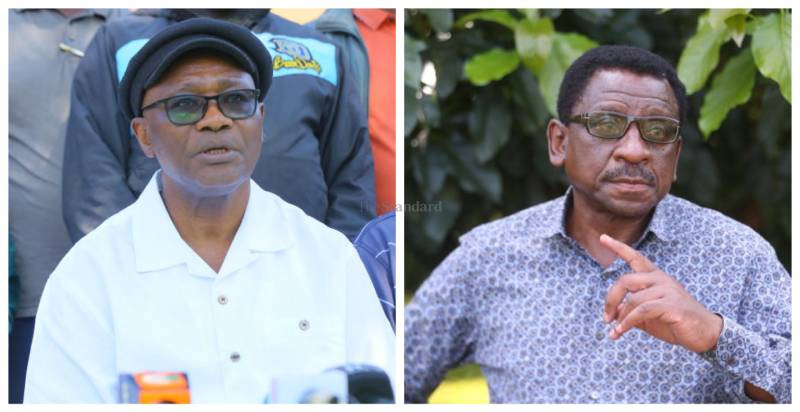 Grace Moraa, the mother of former Kisii Governor James Ongwae, has sued Siaya Governor James Orengo for defamation
In a case filed by Manyonge and Wanyama Advocates, the petitioner says Governor Orengo made offensive and vulgar remarks against her during the Azimio La Umoja rally held at Gusii Stadium on February 17, 2023.
Particulars of the matter state that Orengo failed to prudently discharge his duty of care in uttering a false statement resulting in consequences leading to injury of the plaintiff's reputation.
Moraa also argues that he refused to publish a clear apology, of equal prominence as the video published.
In her prayers to the court, Moraa seeks to have her paid general damages for slander, aggravated and exemplary damages, an order for Orengo to offer and publish an apology of the same magnitude and a permanent injunction on the Governor or his agents from further remarking defamatory words against her.
The petition further states that; "Orengo, aware that Kisii County is Raila Odinga's bedrock, deliberately made derogatory remarks to invoke ridicule, mockery, and suspicion because Moraa's son; James Ongwae, who is a well-known public figure recently shifted from Azimio to the Government side"
Moraa states; "The Defendant [Orengo] made a clear, succinct and unequivocal defamatory remark that was explicitly designed to jeopardize the plaintiff's [Moraa's] reputation by exposing her to hatred, mockery, scorn and contempt by viewers of the video published."
"The defendant infringed the plaintiff's right to human dignity protected under Article 28 of the Constitution by making a crude, false and derogatory statement that negatively painted the plaintiff. It exposed her to mockery and damaged her reputation before the General Public."
Moraa says that Orengo's statement was actuated by malice and was delivered with recklessness without care for the effect of the same. "Through the recklessness utterances of the Defendant, the plaintiff's reputation has been injured, disparaged and lowered in the eyes of the general public and right-thinking members of the society."
Related Topics