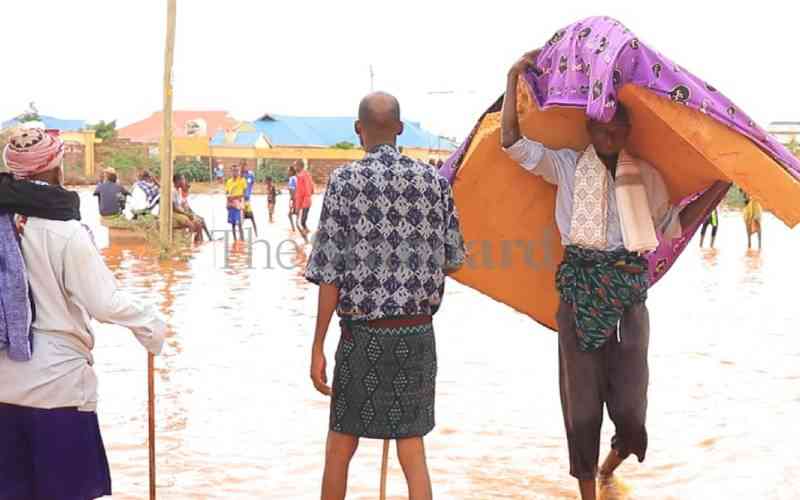 Over 2,000 people have been forced to flee their homes in Mandera Town as a result of floods following heavy rains in Mandera County.
According to Governor Kalif Mohamed, at least 100, 000 families are displaced and in need of aid in Mandera East, Mandera North and Mandera West.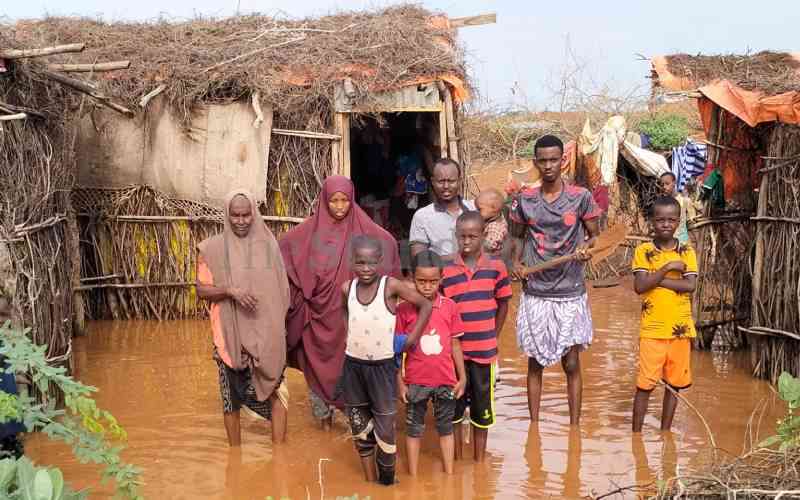 Speaking after assessing the impact of the floods, Governor Kalif said the situation was dire and pledged that the county government will issue relief to the families.
Governor Kalif appealed to donors to assist in alleviating the disaster and called on residents to move to higher grounds.
"As of tomorrow we will dispatch teams to all affected areas to help them with whatever they need so as to survive," said Governor Kalif.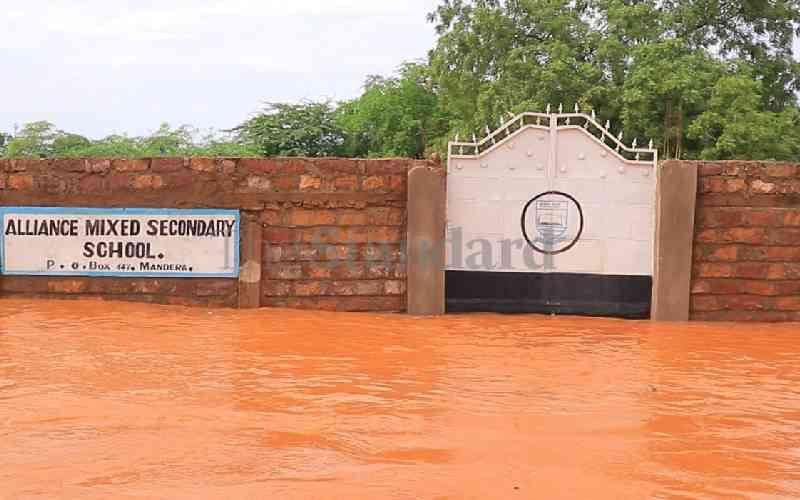 600 families have since relocated according to Action Against Hunger coordinator Mohamed Mahat.
"As we begin to distribute non-food items to the most affected households, I urge members of the community to host affected families during this hard time until the situation returns to normalcy," said Mahat.
Related Topics