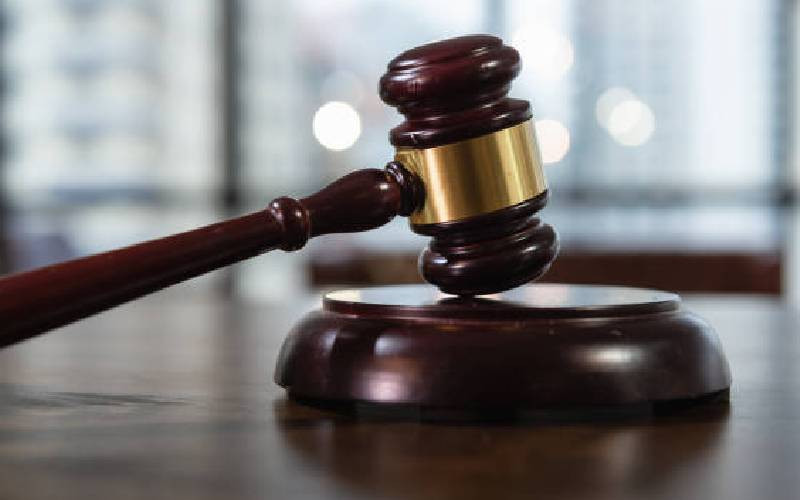 Former National Hospital Insurance Fund CEO Hassan Mohamed got a boost in his case challenging the election of Wajir Governor Ahmed Abdullahi yesterday.
The court has allowed him to amend his application seeking scrutiny of the votes cast. Initially, Mohamed had sought to have votes cast in 27 polling stations probed before seeking to add 16 more stations to the list, an application High Court judge George Dulu accepted.
Scrutinising the 43 polling stations is meant to establish if there were irregularities in the governorship contest during the August 9 elections.
In his ruling, Justice Dulu found that although the elections regulations do not spell out whether a litigant can be allowed to amend their court papers midstream, the court has powers to order for the same if it finds the application for amendment is merited.
"l allow the application for amendment and the court grants leave to the petitioner to amend his petition dated October 10, 2022, seeking scrutiny and recount of ballot papers and KIEMS kits in the above polling stations mentioned," Justice Dulu said.
The judge was of the view that the objections raised by the governor could not stand as the application was filed before the court delivered its judgment.
He found that the decision to include the 16 more polling stations in the list of those to be scrutinised will not disadvantage Abdullahi or the Independent Electoral and Boundaries Commission (IEBC) as the court is yet to decide whether the scrutiny will be done or not.
"There being no specific provisions of law thereby prohibiting amendments for interlocutory applications for scrutiny, I hold that the court in appropriate circumstances will allow an amendment to an application for scrutiny," the judge said.
In the application, Mohamed argued that the amendments were legitimate, as he had cited the 16 polling stations in his petitions.
Mohamed told the election court that the August 9 contest was not free and fair as there were irregularities in the polling stations he had listed before the court.
"We are challenging the entire irregularities that happened across the county," said Dr Mohamed.
He said the governor would not have emerged as the winner if IEBC officials had conducted a transparent and verifiable election.
While dismissing Mohamed's claims, the governor said he never got any extra vote from the commission.
Related Topics