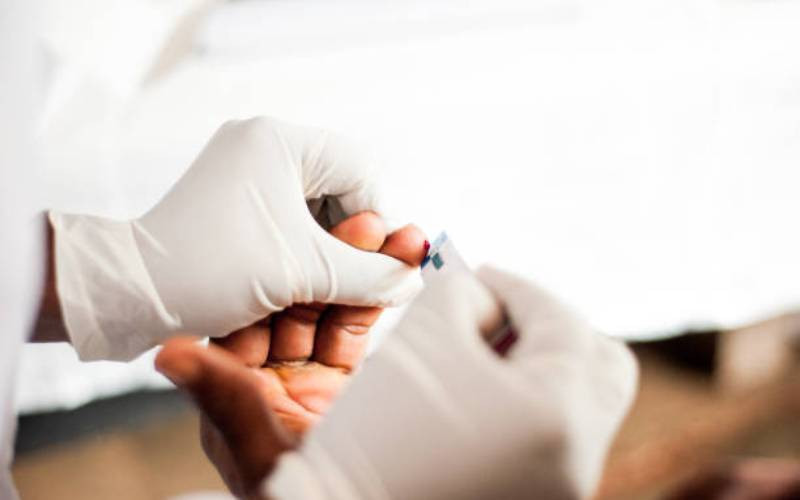 Mandera has recorded 34 new cases of HIV/AIDS in the past year.
According to the county health department records, 841 patients are on treatment since January 2021.
This brings to 875, the total number of people living with HIV in the county.
It emerged that 30 per cent of those who get treatment at Mandera County Referral Hospital hail from the bordering countries of Ethiopia and Somalia.
"Furthermore, 30 per cent of these patients are persons coming for care from across the border in Ethiopia and Somalia," read part of the report.
According to the county's Health CEC Mohamud Eda, the infection rate has been on the rise.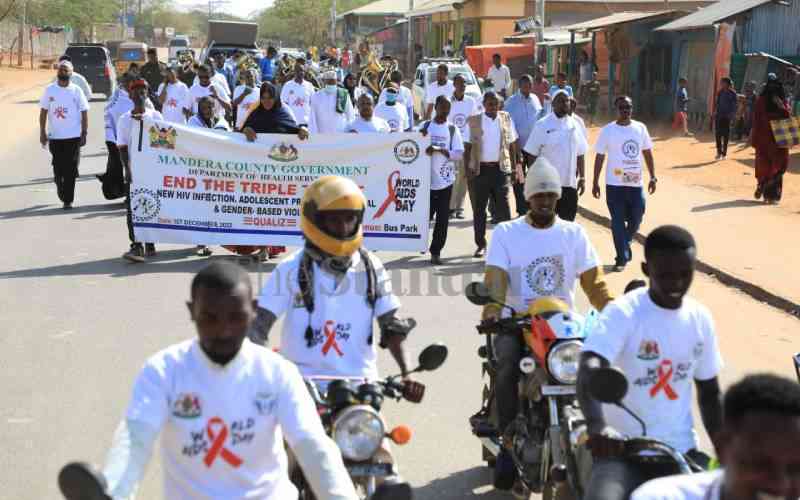 He said the county has ensured that all patients in need of ARVs even those from across the border get equal access.
"We project that the number of people living with HIV will continue to grow, placing continuing demands on health and social service systems," he said.
He also commended the stakeholders for the low mother-to-child transmission rate.
"I would like to take this opportunity to thank all the stakeholders in the county for their commitment. For the last three years, a total of 82 mothers who are living with HIV delivered in our various health facilities, and out of those, only two babies turned positive.
"My ministry's target is to eliminate mother-to-child transmission completely and also expand antiretroviral treatment. We are also looking to educate our people to reduce the number of new infections," said the county health boss.
Dr Eda also called on those yet to be tested to do so to know their status.
Related Topics