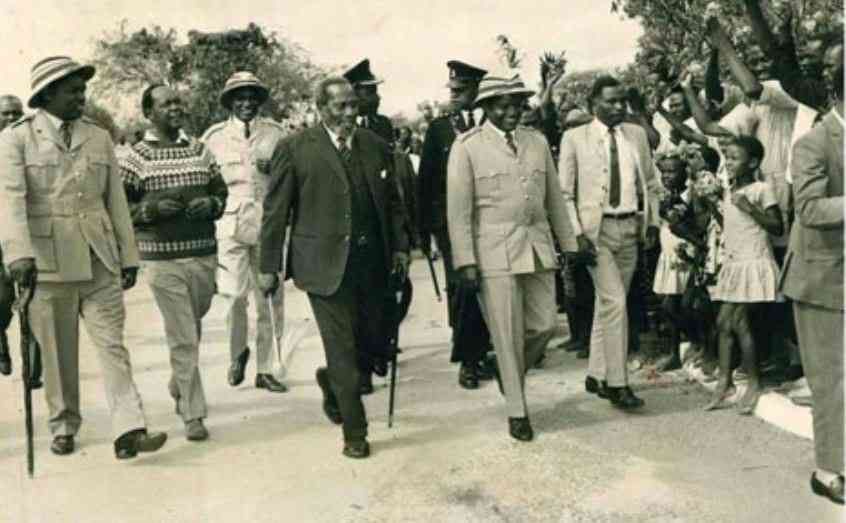 On June 1, 1963, slightly more than 20,000 souls gathered along what was then Coronation Second Avenue to witness a ceremony that ushered in self-rule.
Coronation Street is the present-day Harambee Avenue and the ceremony was held outside Harambee House. It was simple, really.
The colonial government, with six months to full independence, was handing over the government to Jomo Kenyatta then the new Prime Minister of Kenya.
Did you know that Harambee House which was completed in 1961, initially housed the Ministry of Works?... but that Kenyatta liked its design so much he had the Works Ministry relocated to give way to the Office of the President that has remained holed up at Harambee House to date?
It was at his Harambee House office that Kenyatta received all manner of visitors, like freedom fighter Field Marshall Muthoni wa Kirima, dreadlocks and all, demanding 'fruits of Uhuru.'
Muthoni was gradually sorted and went on to become a real estate tycoon.
Then there was Fred Kubai, who was in transport and import businesses but wanted Kenyatta to appoint him PC. "I will only appoint those who are educated!" Mzee would tell his old jailmate.
Undaunted, Karumba would argue that he didn't need much education as his secretary would dictate what he said. He was told off. Being a PC was more than 'dictation!"
Then there were all manner of letters that came to Harambee House. Like this one from Stanley Godie, MP for Hamisi.
He wrote to Mbiyu Koinange (Kenyatta's right-hand man) on November 8, 1966, requesting some 'junior responsibility within our Kanu government. I do not have to remind you 'that I am one of the Kanu elected members from Western Province… all who came from Kadu… I appear to have been forgotten, please put my case to Mzee."
Alego-Usonga MP Luke Obok, dropped a letter at Harambee House requesting President Kenyatta to 'consider appointing me as chairman of one of the country's statutory boards,' with the rider that 'I promise… to serve you loyally under the current political setup.'
It was also at Harambee House that the President had his lunchtime samosa and mandazi bought from an eatery around the corner.
Related Topics