Thousands of revellers were left orphaned by the closure of the Simmers Bar and Restaurant on a Friday morning.
The bistro, which sat on a prime open space on Kenyatta Avenue, was home to well-made nyama choma, Kenya's best brands served cold (bia baridi), and good sex depending on your tastes and preferences.
Next to it was the towering dark blue Ecobank building and the busy 680 Hotel on either side, which made the location prime and strategic in Nairobi's Central Business District.
Former Kimilili MP Suleiman Murunga, who owned the bar and restaurant said he was confident it would be back in business.
"It will be back, and we will play more music, serve the best nyama choma, and bring back life to the city centre," Murunga told The Nairobian.
It has been four years since the club was demolished on March 3, 2018, after a group of people claimed ownership of the land. They evicted Murunga, who had operated the restaurant on the land since 1997.
"I can't comment on the matter until all issues are addressed," Murunga said.
Client magnet
The affordable African delicacies and drinks made the bar and restaurant a magnet for many clients, irrespective of their income, status, race, or age.
"The old would shake their heads as they drank, while the young would shake whatever they had. The bands had Congolese dancers, and I can say good music and good drinks always go hand in hand," a loyal client named Lammy Majanga said.
"When it came to girls, they came in all shapes and sizes and ages."
Breakfast was served under the emerging sun's rays, and the nights were filled with live bands. The revellers and dancers gave their best moves as the 200 waiters served customers.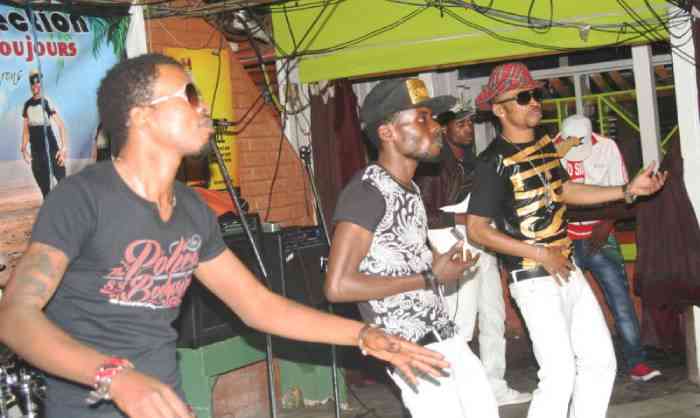 Top band orchestras on the stage included Bilenge Musica Du Congo, Bikassy Bijos, Maroons Commandos, Viva Mosukusuku, Limpompo International, Mbali Mbali Sounds, Fiesta, Generation Wenge, Mangelepa, and Igwe Prezda Bandason, churning out the best beats from the concert band.
The iconic bar served more than 300 crates of beer daily to rival Kinangop restaurants (in the CBD).
The monumental restaurant exhibited a heavenly ambience in a crowded Nairobi City where people of all walks-the poor, the rich, farmers, industrialists, professionals, blacks, whites, and strangers-had a reason to drink, party, and connect.
It was a place where strangers and friends could catch up while relaxing while drinking their favourite cold drink and enjoying delectable African cuisine, as ladies shook what their mothers had given them.
Related Topics