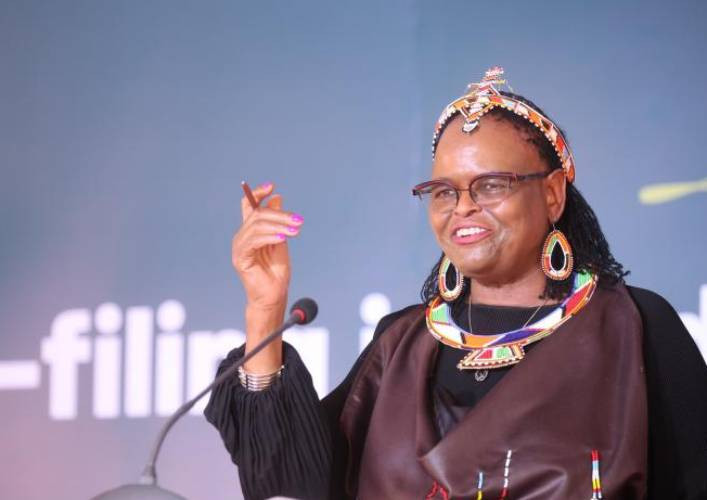 Chief Justice Martha Koome has urged the government and the Judiciary to step up their efforts to combat transnational organised crimes and illicit financial flows that are draining Africa's resources.
Koome, who was speaking at the Africa Regional Dialogue on adjudicating transnational organised crime and illicit financial flows in Mombasa on Tuesday, October 3, acknowledged the challenges the Judiciary faces in dealing with these crimes, such as lack of capacity, resources, expertise, cooperation, and political will.
"As transnational organised crime and illicit financial flows are constantly evolving and adapting to new opportunities and technologies, the Judiciary faces many obstacles in the adjudication of these complex crimes."
Koome said that criminals operate across multiple jurisdictions, involving different legal systems, languages, and cultures, and exploit gaps and weaknesses in national and international laws, regulations, and cooperation mechanisms.
"To effectively fight these crimes, law enforcement and the administration of justice must adapt to the contemporary world and evolve their strategies and tactics. They should also recognize the value of sharing cross-jurisdictional experiences, lessons, and best practices and turn them into weapons against criminals," she said.
The CJ called on the government to equip judges and judicial officers with the tools and knowledge to tackle transnational organised crimes head-on, adding that the Judiciary should be at the forefront of research and development in the realm of transnational organised crimes jurisprudence and provide platforms for deliberation, debate, and dissemination of new legal thoughts and doctrines.
This, according to Koome would ensure that the legal systems remain agile and responsive to the ever-evolving nature of transnational organised crimes and illicit financial flows.
She noted that some of the most common transnational organised crimes in Africa include drug and human trafficking and money laundering.
The CJ also cited some of the hotspot areas like Ethiopia and Somalia where humans are smuggled to Yemen and Saudi Arabia, ivory traffcking from Eastern Africa to Asia, and heroin traffic from South and West Asia to Eastern Africa.
Related Topics