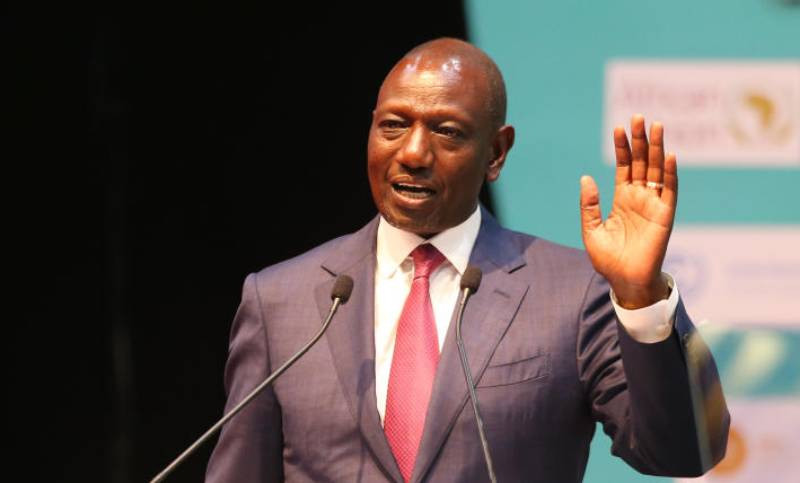 President William Ruto has welcomed the UN Security Council resolution that authorised the deployment of a multinational security support mission to Haiti.
The mission, led by Kenya, aims to help the Haitian national police restore security and stability in the country, which has been plagued by gang violence and political turmoil.
The mission, which was approved on Monday, October 2, also aims to crack down on the rampant gang violence that has disrupted life for many Haitians.
In a statement on Tuesday, October 2, Ruto said Kenya will not turn a blind eye to the humanitarian crisis in the Caribbean nation.
"This is why we cannot turn away from Haiti. Doing nothing in the face of human suffering is therefore absolutely out of the question," the Head of State said.
The 15-member Council voted to authorise the peacekeeping mission that would protect critical infrastructure such as airports, ports, schools, hospitals, and key traffic intersections, and carry out "targeted operations" in coordination with the Haitian National Police.
Kenya has pledged at least 1,000 security personnel, and several other nations are expected to contribute other resources.
Ruto said the resolution was a long overdue and a vital tool to define the multinational mission, which he said was a fundamental intervention to provide the necessary conditions for Haiti to consolidate its development and governance.
He also urged states, international organisations, philanthropies, and other institutions to address the severe environmental degradation in Haiti, which he said demanded the urgent mobilisation of collective action.
"This is a mission for humanity, which connects boldly and directly with the founding principles of the United Nations, and affirms our shared hope that justice is finally coming to the people of Haiti," he said.
Haiti has been plagued by political instability and gang violence since the 2021 assassination of President Jovenel Moïse. No municipal, legislative, or parliamentary elections have been held in years, creating a power vacuum.
According to the United Nations, nearly 3,000 people were killed in Haiti from October last year until June, as gangs took over large parts of the country, especially Port-au-Prince, the capital.
Many neighbourhoods have been deserted as people have fled widespread murders, kidnappings, and extortion.
Related Topics