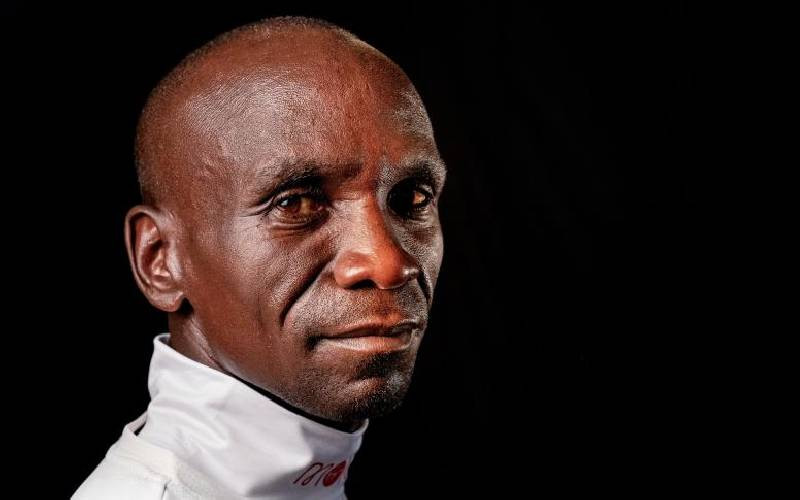 Eliud Kipchoge's name evokes images of unmatched greatness on the marathon tracks.
On a sunny day at his training camp in Kaptagat, Uasin Gishu County, I had the opportunity to sit down with this extraordinary athlete.
The interview, conducted on the show "Globe Traction," which runs on KTN NEWS, offered a rare glimpse of Kipchoge's life beyond the tracks and the sacrifices he has made to become a legend in the world of long-distance running.
Kipchoge's journey started from humble beginnings in Kapsisiywa, a rural village of Kapsabet, Nandi County. He describes his childhood as "normal."
He was just a regular kid, growing up in a loving family.
With three siblings, two girls and a boy - none of them pursued formal education.
He was raised by a single parent, his mother, whom he credits with unwavering love and support throughout his life.
When asked about his perspective on the role of women as single parents, Kipchoge said he had no recollection of a father's love since he grew up in a single-parent household.
He understands only the immense maternal love he received from his mother, acknowledging the pivotal role she played in his upbringing.
Balancing life's hectic demands
As one of the most celebrated athletes on the planet, Kipchoge's life is undeniably hectic. Yet, he approaches it with remarkable self-discipline and planning.
Surprisingly, he reveals that he doesn't have a personal assistant or driver.
He drives himself and manages his own affairs, a testament to his grounded nature despite his immense success.
Kipchoge emphasized his ability to handle the demands of his life and sport, expressing confidence in his capacity to stay focused.
If you thought balancing was a problem in your life, take it easy since even this world record holder too, is still trying to balance work and fatherhood.
Kipchoge's daily routine is as disciplined as his approach to life.
He wakes up at 5:45am and begins his day with a prayer in a place he considers sacred - the toilet.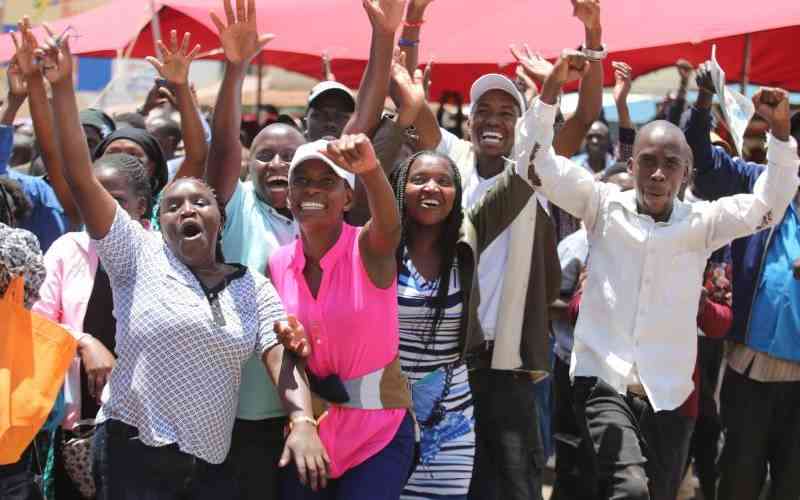 His daily ritual is his way of expressing gratitude for a good night's sleep and asking for guidance throughout the day.
After this serene moment, he proceeds with his training, which varies depending on the day of the week.
Whether it's track sessions, exercises, or evening runs, Kipchoge maintains a rigorous schedule that leaves little room for leisure, and in fact, when I ask if he misses hanging out with his family or doing the things other people do, going to the club to party, Eliud says his conscience does not allow him - he enjoys life in his own way.
The training camp in Kaptagat
Kipchoge's training camp in Kaptagat is his sanctuary.
He arrives there on Monday afternoon and stays until Saturday morning.
This particular day, I walk in to find him carrying his blue plastic laundry basket with his personal stuff heading towards his four-wheeler.
His dedication to training is unwavering, even when it means being away from his family for days at a time.
When asked about how his family copes with his absence, he emphasized that his children understand the importance of his work, and they see him on TV, which justifies the separation.
The INEOS 1:59 Challenge
One of the most remarkable achievements in Kipchoge's career was the INEOS 1:59 Challenge.
He spoke about how it was a monumental project that aimed at breaking boundaries and making history.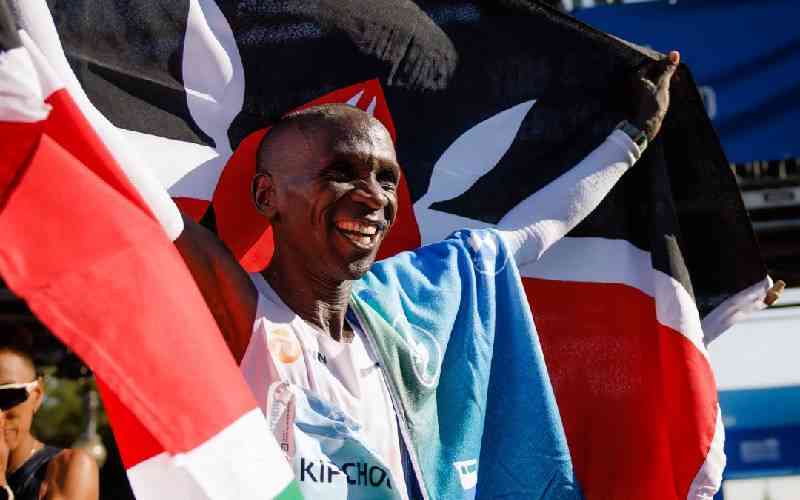 Jim Ratcliffe, the founder of INEOS, envisioned this challenge to showcase the capabilities of the human body.
Kipchoge, with the support of his team, accepted the challenge and succeeded in running a marathon in under two hours, a feat that will be remembered for generations, and one that is very iconic for him.
Kipchoge has secured sponsorships from prestigious companies, including Nike and INEOS, which have enabled him to pursue his athletic dreams.
Additionally, his philanthropic endeavours through the Eliud Kipchoge Foundation reflect his commitment to education, health, and environmental conservation.
Kipchoge revealed plans to build libraries, promote education, and adopt forests to help create a cleaner environment.
As we concluded our conversation, 'the greatest of all' emphasized his love for books, a rare indulgence in his packed schedule.
It was clear that this legendary athlete's pursuit of excellence extends beyond the tracks and into all aspects of his life.
With a final message to the youth, he encourages them to pursue their passions, emphasizing that "your health is your wealth" and that education can be the key to unlocking their potential.
As the world's greatest marathoner, Kipchoge continues to inspire and lead by example, both in his sport and commitment to making the world a better place through education and environmental conservation programs that he funds.
Related Topics