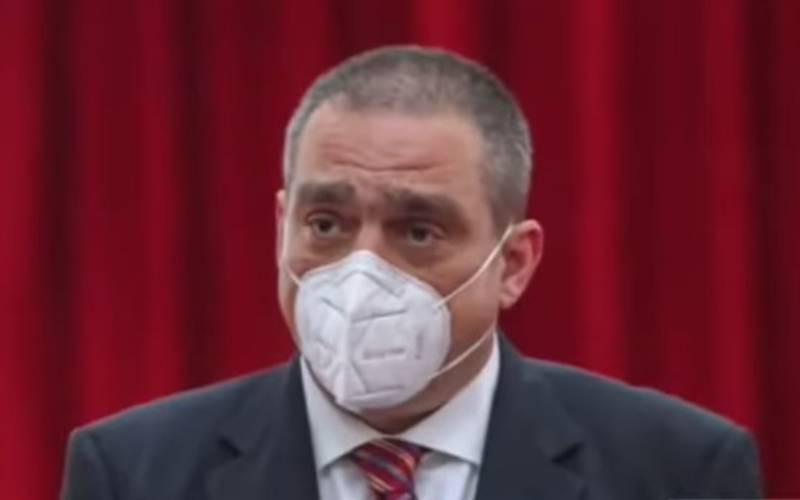 Romania has recalled its ambassador to Kenya over an alleged racist slur uttered during a meeting in Nairobi in April.
The envoy, Dragos Viorel Tigau, alleged 'monkey slur' during an April meeting at the United Nations headquarters in Gigiri, Nairobi, sparked outrage among the diplomatic community.
In a statement seen by The Standard, the Romanian Foreign Affairs ministry apologised over the "remark and behaviour", saying has begun the process of recalling the envoy.
"The Minister of Foreign Affairs decided that the Romanian ambassador to Kenya return urgently to Romania, and the MFA's internal Control and Diplomatic Evaluation Unit scan at once the necessary procedures, including the establishing of internal necessary measures to be taken in the given situation," the ministry said.
The statement noted that the incident took place in late April during discussions by Eastern European and African diplomats in Gigiri, where the envoy allegedly referred to the African group with the monkey slur.
The offensive comment, seen as racially insensitive and derogatory, prompted calls for swift action and accountability within diplomatic circles.
On Saturday, June 10, the Romania Foreign Affairs ministry said the envoy has since apologised, including in writing
"Any behaviours or comments of a racist nature are completely unacceptable. Such behaviors and attitudes do not reflect, in any way, the institutional and human values that underpin the diplomatic action of the Romanian Ministry of Foreign Affairs," the statement read.
"We deeply regret this situation, convey our apologies to all those affected, and strongly reject and condemn all behaviors and attitudes incompatible with mutual respect," the ministry said.
Former Foreign Affairs Principal Secretary Macharia Kamau also expressed disappointment in the remarks on his official Twitter page, saying the actions were regrettable.
"Appalled and disgusted at learning of remarks by Romanian ambassador in Nairobi in reference to African group members as 'monkeys' during Eastern European group meeting. Utter shame on attempts to cover up this disgrace. This is intolerable and unacceptable!" Ambassador Kamau tweeted.
According to a protest note seen by The Standard, African diplomats expressed disappointment and frustration over the 'laxity' in resolving the issue which they said had tarnished diplomatic engagements.
On Friday, the African diplomats intensified their displeasure, saying a 'private apology' was inadequate given the gravity of the offense, and insisted on a written public apology.
They said this was the only way the envoy would demonstrate genuine remorse for his objectionable actions.
The Kenyan government has, however, remained mum on the incident.
At the time of going to press, calls to the Foreign Affairs Ministry for comment went unanswered.
Related Topics