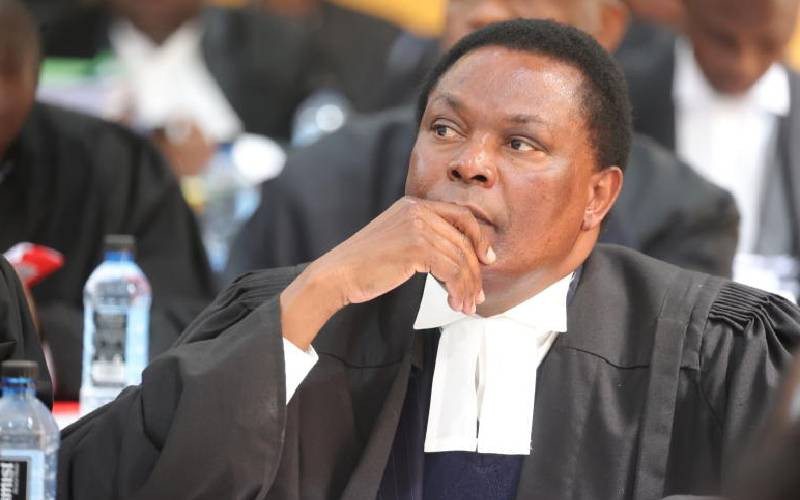 A clergyman has moved to court seeking to block a sexual abuse case against him.
Bishop Joel Waweru of the Anglican Church of Kenya was charged on January 10 with two counts of sexual harassment and indecent act against a female clergy in the church. He has denied both charges.
His lawyer, Kioko Kilukumi, told High Court judge Mugure Thande that the charges are out of malice.
Waweru, who is in charge of the Nairobi diocese, said the charges came up after he sent his accuser on leave to pave way for investigations against her. The complainant is a reverend canon working in the diocese as the vicar of Emmanuel Parish, Kayole B.
The bishop said he has raised questions about the charge sheet but the Director of Public Prosecutions has declined to amend it.
"The applicant is incapacitated in the preparation of his defense. He cannot challenge the evidence to be adduced against him, nor can he adduce evidence in his favour without knowing the details of the alleged offenses," his court papers read in part.
Mr Kilukumi said there is no evidence to support the charges before the Kibera magistrate's court. "There's no evidence which a reasonable prosecutor can conclude there is a likelihood of conviction. The prosecution is calculated to achieve extraneous and ulterior motives, certainly not to serve the cause of justice."
According to him, the DPP failed to take into account the lapse of time from the date the alleged sexual harassment commenced up to the date the issue was reported to the police.
He said the complaint against his client was triggered by a letter dated August 5, 2021, sending the female clergy on paid leave to facilitate investigations.
"An objective analysis of the statements of the complainant and her husband clearly demonstrates there is no evidence which is likely to result in a conviction on the alleged offenses," Waweru's court papers read.
Kilukumi said that the case before the lower court will start next month. But according to Waweru, the allegations in the charge sheet are impossible to defend without knowing certain particulars.
"Through my advocate, I have severally raised the issue of the charge sheet violating my rights to a fair trial with the first respondent (DPP) but he has failed, refused, and or neglected to amend the charge sheet, so as to comply with the constitutional and statutory imperatives," Waweru said.
He added: "I am further advised by my advocate, and which advice I verily believe to be sound, that my prosecution is a manifest abuse of the legal process contrary to Article 157 (11) of the Constitution."
Waweru wants the court to block the criminal case from proceeding until the case he has filed before the High Court is heard and determined.
Related Topics