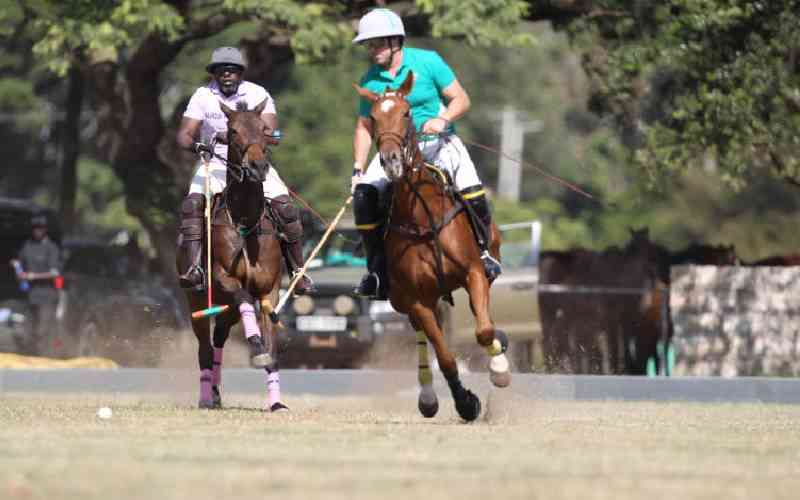 Fredd Kambo and Simon Muchene have been elected to lead Nairobi Polo Club for the next two years.
Kambo was elected the chairman and will be deputized by Muchene who is vastly improved and ambitious polo player in Kenya today.
Kambo, who previously was the vice chairman replaces long serving Raphael Nzomo, an accomplished international umpire who has served the club for two terms.
Kenya Polo Association Secretary General Silke Hampson confirmed the changes.
"It's true we have these changes that takes effect immediately," said Hampson who was also elected the Vice-Captain of the club.
Sharon Alella retained her position as secretary-general while upcoming player Kelvin Jumba is the new treasurer.
Full Executive Committee:
Chairman: Fredd Kambo
Vice Chairman: Simon Muchene
Captain: Vishal Somaia
Vice-Captain: Silke Hampson
Treasurer: Kelvin Jumba
Bar and Catering: Bobby Kamani
Sponsorship and PR: Nelly Kambo
Grounds: Phyllipa Gulden
Secretary: Sharon Allela
Related Topics