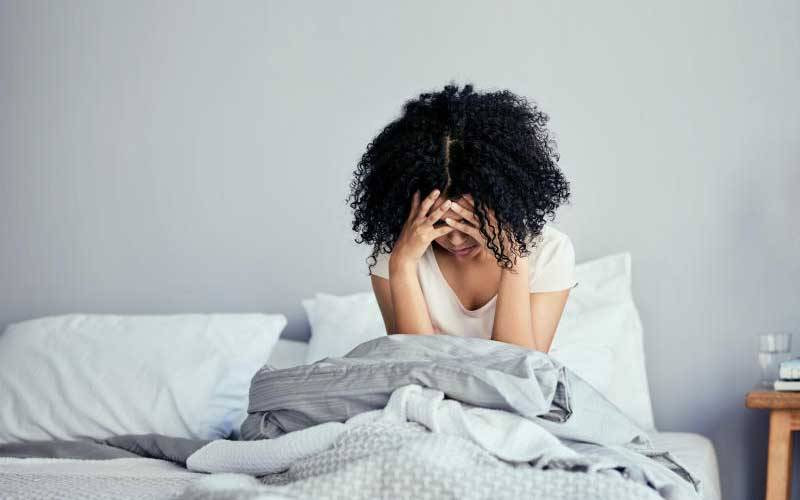 On the morning of February 18, 2015, a family in Bomet Central woke up to the sound of an infant feebly screaming for life from a pit latrine.
With the assistance of neighbours, they demolished the structure and rescued the new born.
It did not take the family long to discover that their daughter NCK, who was known to be expectant, was the one who had delivered and thrown the infant.
She was found near the family house looking confused and absent minded. When questioned why she had thrown the baby, she responded "Ni nini?" (what is it).
Women attended to her while the baby was rushed to Longisa Hospital. NCK was charged before the magistrates court with attempted murder. The star witnesses in the case were her brother, the area chief and an investigating officer.
After hearing the case, the lower court slapped her with 10 years imprisonment. Aggrieved, NCK filed an appeal. Justice Lagat Korir termed it as a homemade petition.
She told the court that by taking the plea, she did not understand the gravity of the case as she thought it was joke. She explained that she was a single mother with four children and her parents were aged such that they could not raise them.
All through NCK was unrepresented and when the case came up for hearing, she abandoned the appeal and asked the court for forgiveness. She only wished to be re-united with her children.
The court appointed a pro-bono lawyer to assist her. Lawyer Chemutai took over the case. Chemutai argued that her client had just given birth to her 4th child against a background of family problems and inability to provide for her children, a result of which she developed post-natal depression which made her attempt to murder her own child.
The court called for a probation Officer's report. The undated report was filed in court on January 21, 2021. It stated that NCK was a single mother of and the fifth born in a family of eight children and dropped out of school in class seven due to teenage pregnancy.
The report also read that family lived in extreme economic hardship and her children had dropped out of school during her incarceration. According to the Probation Officer, NCK's family acknowledged in the report that she was sick and needed treatment and support. The report recommends that she be released on probation and accorded medical treatment.
The judge ordered for her release and serve two years probation. Her probationary terms included mandatory medical treatment at government cost in a government facility, and; socio-economic re-integration facilitated by the probation office in collaboration with the National and County Government's Ministry of Gender, Youth Sports, Culture and Social Services.
In another case before the same judge, another woman codenamed ACL in 2020 killed her 12 months baby by jumping with her in an open water pan. She pleaded guilty.
The magistrate's court slapped her with seven years in jail. However, she filed an appeal arguing that she needed help. She was 22 years in 2020.
ALC also filed her own appeal. She told the court that at the time she was being jailed, she was eight months pregnant and her new-born was now two and a half months old.
According to ANC, she was married and had three children, including the one who dies. She narrated that the material day, her husband was unhappy when she told him she was pregnant. ANC stated that her husband denied responsibility and told her that the pregnancy belonged to someone else.
She narrated that he then removed her from their house at his place of work in Naivasha and dispatched her back to his parent's home. Her parents in law tried to intervene but he remained adamant.
In her submissions, she argued that the devil used her when she threw herself and her child into a water well adding that was confused and could not comprehend what had happened to her.
The State urged the court not to interfere with the sentence as she had admitted committing the crime.
A probation report indicated that she dropped out at Standard Six due to teenage pregnancy. At the same time, it revealed that her marriage was rocky as her husband wanted to drive her back to her parents.
The judge heard that her family was ready to take her back. The judge ordered for three years' probation sentence.
Related Topics