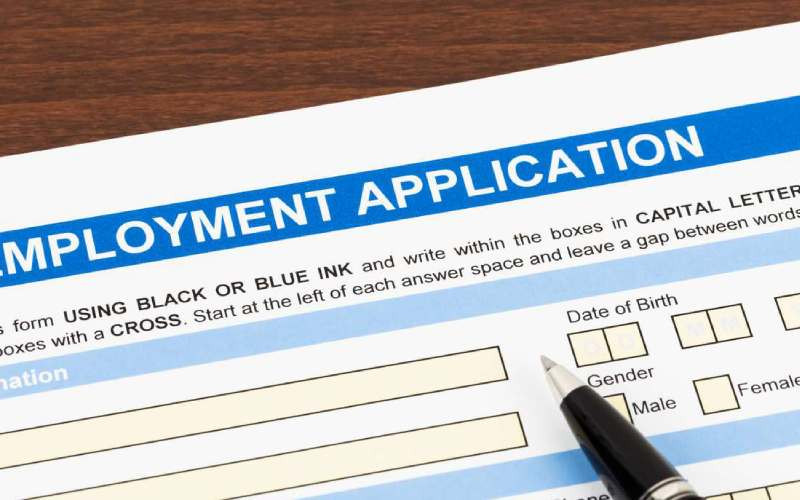 The Independent Electoral and Boundaries Commission (IEBC) selection panel has received over 900 applications from Kenyans seeking employment in the electoral commission
Some 25 Kenyans are seeking to succeed Wafula Chebukati as IEBC chairman, the selection panel says.
According to a communique by Nelson Makanda, IEBC selection panel chairperson, 900 other Kenyans are also eyeing the six commissioners' jobs.
"As at the 5 pm deadline, the preliminary perusal of physical and electronic records indicates a total of 9 online applications and 16 2 hard copy applications for Chairperson of the IEBC had been received," Makanda says.
"Further, the preliminary examinations of our records indicate that 385 hard copy applications and 515 online applications had been received for the positions of six Commissioners of the IEBC," he adds.
In its vacancy announcements, the panel had set March 28 2023 at 5 pm as the deadline for submission of applications for the position of Chairperson and six Commissioners of IEBC.
The panel chair now says they shall embark on the longlisting exercise of the applications and crosschecking for applicants with multiple applications through both physical and electronic submissions.
Later, the shortlisted applicants for the Chairperson and Members of the IEBC will be publicised.
"Thereafter the longlist and shortlist of applicants will be published in the local dailies, the Kenya Gazette and on the Parliamentary Service Commission website to give members of the public an opportunity to submit memoranda to the Panel on any information of interest concerning the suitability of the shortlisted nominees as part of the public participation process, as required by the law,".
One month ago, President William Ruto gazetted a seven-member selection panel to recruit Independent Electoral and Boundaries Commission (IEBC) chairperson and members.
The members of the panel are: Bethuel Sugut, Novince Atieno, Charity Kisotu, Evans Misati, Benson Ngugi, Nelson Makanda and Fatuma Saman will be the members of the Selection Panel.
The gazettement of the Selection Panel follows the exit of former IEBC chairperson Wafula Chebukati, former commissioners Abdi Guliye and Boya Molu after the end of their six-year term.
Related Topics