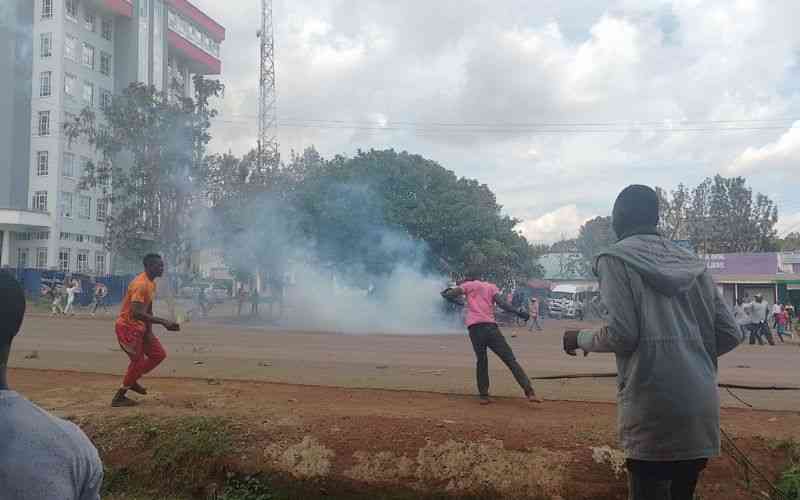 The Media Council of Kenya (MCK) has condemned the attack and harassment of journalists in the line of duty on Monday during the protests.
Journalists from Citizen TV who were covering the demonstrations are reported to have been attacked and robbed by an armed gang in Kibra, Nairobi.
At the same time, Nation Media Group journalists who were covering the invasion of former President Uhuru Kenyatta's Northlands farm were also attacked.
Two Africa Uncensored journalists were arrested by the police in Mathare, Nairobi.
In a statement on Monday, MCK CEO David Omwoyo observed it was important for journalists to go about their duty without fear of harassment and violence.
"Reports of journalists being attacked by goons participating in the demos and by law enforcement officers who are supposed to provide security cannot be tolerated.
"Police officers attacking journalists undermines press freedom, limits the public's access to information, violates human rights and can cause physical and psychological harm," said Omwoyo.
Omwoyo underscored the vital role played by journalists in providing accurate and timely information to the public.
"The freedom of the press is a cornerstone to democracy and any attempt to intimidate or harm journalists is a direct assault on this fundamental right.
"Attacks on journalists during demonstrations are a serious concern and must be condemned by all those who value press freedom and democracy."
Related Topics