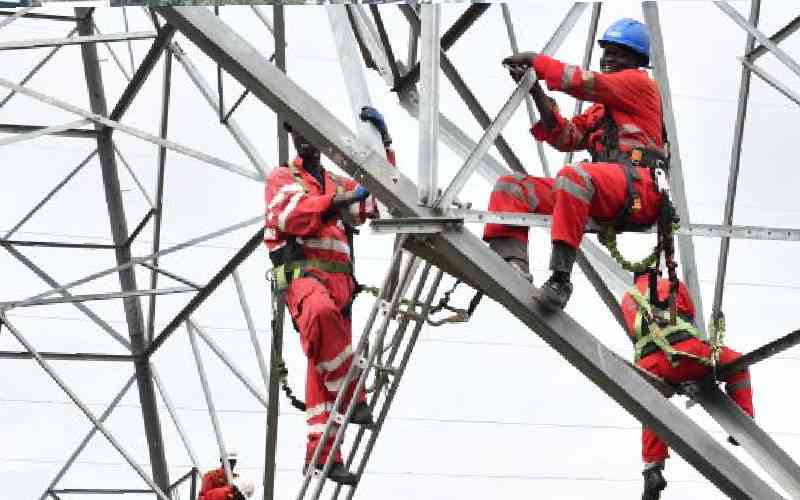 A manager at the Kenya Electricity Transmission Company (Ketraco) has defended his Sh216 million wealth saying he acquired it through hard work.
Peter Njehia, who is Ketraco's supply chain manager denied amassing the wealth through stealing public funds. He accused the Ethics and Anti-Corruption Commission (EACC) of being influenced by people jealous ofhis wealth to have his assets frozen.
"I am can prove all my wealth. The commission has not adduced any evidence to prove my assets were acquired through corruption. Their case is only aimed at penalising me for my successes in business and legitimate investments," said Njehia.
Njehia filed the response in a suit where EACC is seeking to have the properties registered in his name, his wife Julie Hellen Matu and son Anthony Njehia forfeited to the State over allegations that they were acquired through proceeds of corruption.
The properties include Njehia's 35 plots and apartments in Nakuru, Nairobi and Machakos valued at Sh78.4 million, nine vehicles valued at Sh19.4 million and Sh75.8 million in four accounts at Equity Bank, Kenya Commercial Bank and Bank of Africa. Others are shares at Safaricom Limited worth Sh14.5 million, another Sh66 million the couple has saved at Stima Sacco Limited and Unaitas Sacco Limited and Sh1 million shares they hold at FEP Holdings Limited.
But Njehia in his response stated that the properties were acquired through many years of doing business in the public transport sector, investments in saccos since 1990 and sound business practices he has been doing with his wife and son.
According to Njehia, he has been complying with the Public Officers Act by making his wealth declaration every year, and that nothing barred him as a public officer to engage in businesses which made him a millionaire.
"The Public Officer Ethics Act does not bar a public officer from making investments and acquiring wealth. The law does not give the EACC an open cheque to launch an assault on everything owned by a public servant," swore Njehia.
On allegations of having so much money in his accounts which are disproportionate to his known sources of income, Njehia swore that the amounts are not from one source but several businesses he is doing.
He also denied receiving million of shillings as kickbacks from contractors trading with Ketraco, stating that the money traced through his mobile money transactions were for a long period of time spanning over 10 years.
"It is not true that my landed properties were acquired through corruption since I bought them many years ago before I joined Ketraco. EACC has also exaggerated the values of the plots given then I bought them at a cheaper price," swore Njehia.
Related Topics