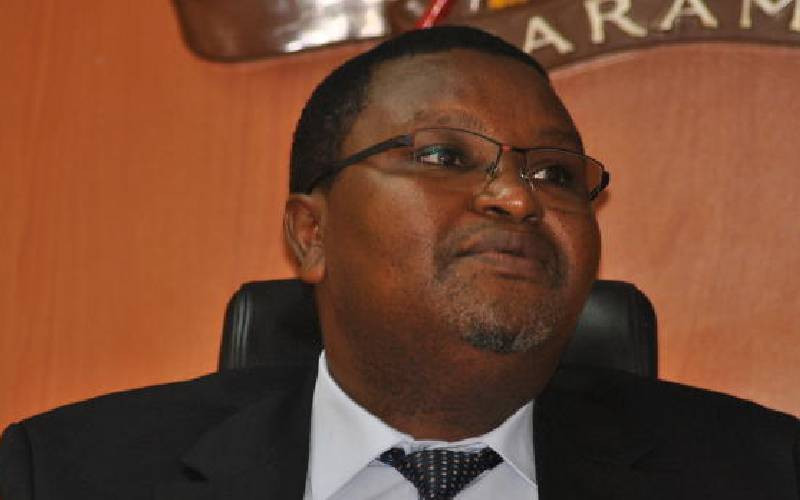 A court in Nyeri has ordered a man to pay his former employer for contravening labour laws.
In a judgment delivered last week, Justice Onesmus Makau of the Employment and Labour Relations Court said Vernanzyo Maina Mwaniki should pay Ava Chem Ltd Sh78,000 plus interest accrued.
The court made a finding that Mwaniki terminated a contract of service without prior notice and consequently, the employer is entitled to a salary of one month in lieu of notice pursuant to clause 8 of the Letter of Appointment.
The said clause stated that the employee could resign at any time by serving one month's written notice in advance.
The court, however, noted that Mwaniki is entitled to salary of four days amounting to Sh12,000, while the company is entitled to Sh90,000 being salary in lieu of notice.
"It follows that the net result of this matter is a judgment in favour of the respondent (Ava Chem) in the sum of Sh78,000.00 plus interest from the date of this judgment," read the judgment in part.
Mwaniki had sued Ava Chem Limited seeking compensation for alleged unfair termination.
He filed a suit at the Nyeri Employment and Labour Relations Court seeking a total of Sh1,225,000 compensation.
He said the first three months were a probation period and he put his best foot forward in November and December 2021 serving the company diligently.
On January 3, 2022, he said he reported back to work but was received coldly, particularly by the General Manager who stopped him from continuing with the recruitment process he had started in 2022.
However, the court found that Mwaniki absconded duty on January 5, 2022, and never reported back to work again.
"He, therefore, deserted his employment without prior notice and the employer cannot be accused of unfairly terminating the claimant's employment," ruled the court.
"If at all the employer had indeed dismissed him on 6th January 2022, one wonders why the claimant bothered himself by writing on 19th January 2022 enquiring about his employment status."
Related Topics