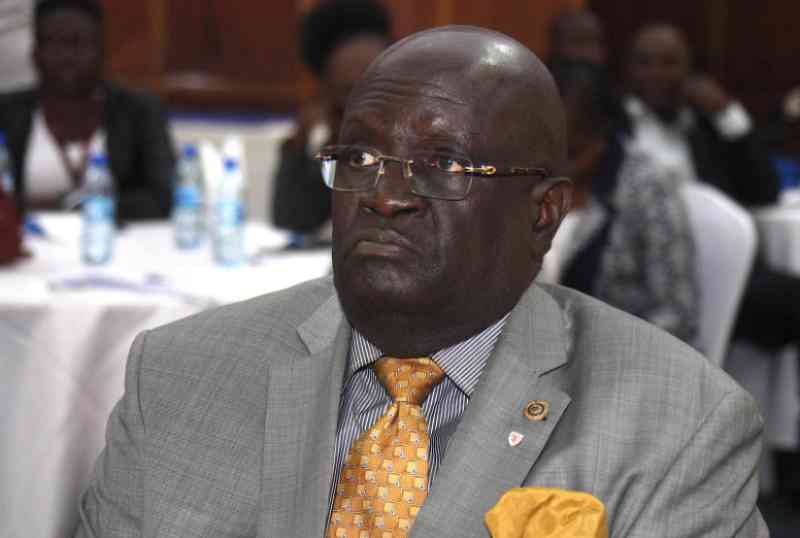 In between games of FIFA14, we huddled together to pore over George Albert Omore Magoha's curriculum vitae, wondering if our best efforts would ever make us half as good as he was.
The 51-page document was both intimidating and motivating. Here we were in Prefab 4, the wooden hostels for freshmen at the University of Nairobi, straight from adding top grades to our half-page CVs and hoping that the School of Engineering would be kind to us, and we were already scared reading through a CV so detailed we would need several lifetimes to get ours there.
We studied Prof Magoha's CV as if it was coursework.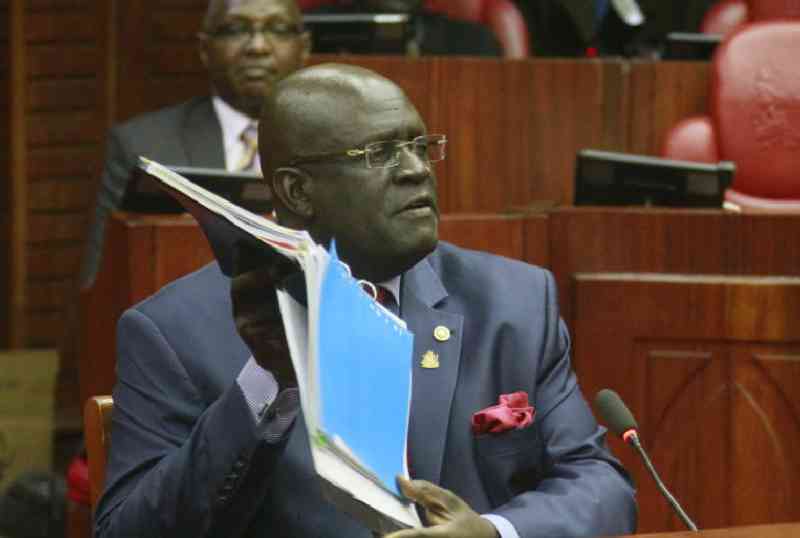 "Professor George A.O. Magoha Iom, Mbs, Mbbs, Mknas, Fwacs, Fics, Fcs(Ecsa), Faas, Fmcs(Urol), Vice­ Chancellor University of Nairobi and Full Professor of Surgery and Consultant Urologist at the University of Nairobi College of Health Sciences," the introduction read.
He addressed us during first year students' orientation at the university's Taifa Hall, fire in his belly, his burly frame rocking as he reminded us that we were in 'THE' university and ought to show the world that we, indeed, were a different breed.
His headmasterly aura was so profound we literally shuddered when we spotted him in close quarters, which was rare, and his tough-talking, which many only came across when he served in government, spelled seasoned authority.
Big on values, Professor Magoha reminded us, with every opportunity he got, that he schooled at Starehe Boys' Centre and School. It was there that he became the man he was; a man of a solid, unshakable resolve.
"How can a Starehe Boy be arrogant?" he asked when, as Cabinet Secretary for Education, he addressed claims that he was stubbornly mechanical. "We were trained to be servant leaders. Trained to be leaders by example. That is why you see me everywhere. I am telling you this so you do not listen to any other description of Magoha son of Magoha that you may hear from someone else. But I shall be firm with myself, with you and with anybody else. And with that firmness, together with truthfulness and neighbourliness, then we shall move forward."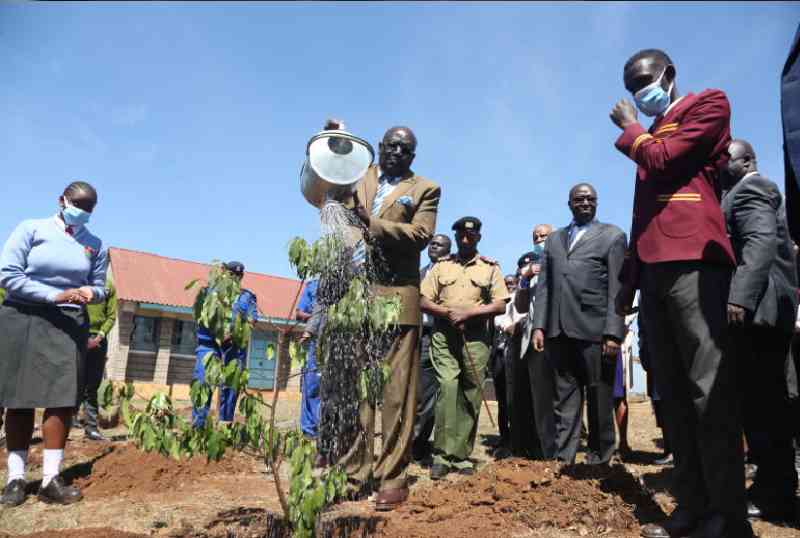 When he exited the University of Nairobi to head the Kenya National Examination Council (KNEC) in 2016, he sounded war to cartels who masterminded, year in year out, exam leakage.
With then Education Cabinet Secretary Fred Matiang'i, he formed the dynamic duo that streamlined the education sector, the inseparable forces that tore down the house cartels had built over the years and which, to many before them, had proved too colossal to demolish.
In March 2019, President Uhuru Kenyatta nominated him Cabinet Secretary for Education. During his vetting, he took no prisoners, telling parliamentarians about his capabilities without the slightest hint of modesty. He knew what he was capable of and took pride in it.
"By the grace of God, I have always succeeded in everything I have touched in the past. Failure has never been part of my vocabulary," he told Parliament.
"I would like to believe that the reason I was given this job is because I am best qualified to serve Kenyans. If you don't want me to serve Kenyans, I will go do other things," he told a legislator who asked him about regional balance and tribal inclusion.
He was top-grade professor and had succeeded at the University of Nairobi, leading the institution for ten years, he often said. Some students believed he entrenched meritocracy at the institution.
"Prof George Magoha was VC at UoN during my undergraduate and graduate education," wrote economist Tony Gitonga on Twitter. "During his tenure, I was awarded a scholarship, by UoN, to pursue MA Economics, entirely on merit. No calls or follow-ups. For this, I am eternally grateful to Magoha's leadership at UoN."
The impact he had on the university would translate to a successful spell at the helm of KNEC and in the Ministry of Education. While he delegated duties, he was a hands-on leader, intent on witnessing performers on duty.
"I was taught never to trust anybody. That even when you delegate you never delegate completely. Because when you delegate completely you lose control," he had told legislators.
A decade ago, in a glowing tribute, University World News had described him as a servant leader, a tireless labourer.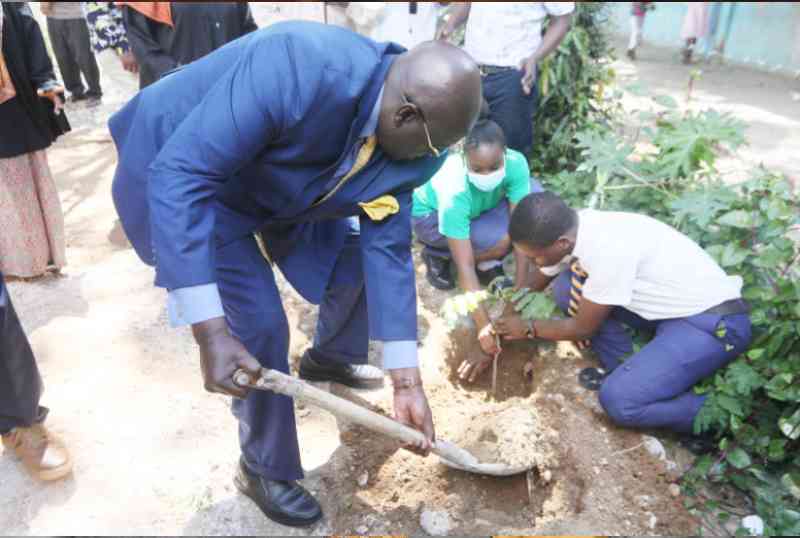 "To Magoha, leadership is about serving, more than about one's self. It is about getting managers to work hard and figuring out the mix of strategies that will enable the university to produce highly skilled graduates for the job market," University World News wrote.
"Achieving this, he believes, requires a firm disciplinarian able to rein in often-volatile student behaviour and make a large university operate effectively."
His background in surgery helped him in execution of his mandate, leaving nothing to chance as he dissected the education sector and with his unforgiving tongs plucked out cartels.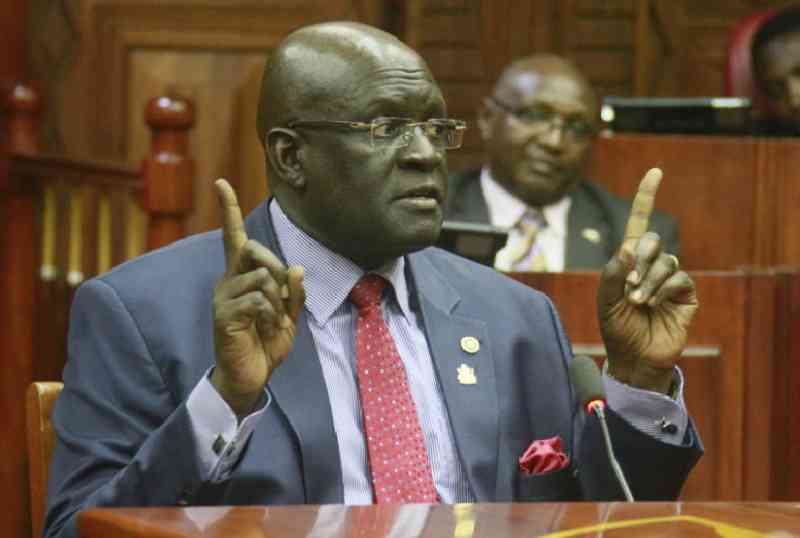 Even as he battled to see the competency-based curriculum (CBC) implemented, he faced criticism from many quarters but made light work of detractors. He said parents would miss him when he exited.
"Being a surgeon, I was trained that there is only one chance in keeping patients alive. That is the same maxim I apply to managing the university," Magoha had earlier said. "While some see it as cruelty, this institution cannot be run by the faint-hearted." He ran KNEC, and the ministry, quite the same way.
Prof Magoha suggested he needed some time for completion of building infrastructure that would support CBC when the current administration took over. He was not looking for a job with the new administration though, he clarified.
"Let me disapprove of the minds of citizens, I am not looking for a job. What I have is enough; I have a target to meet," Magoha said. "Whoever comes will be my commander in chief, so I hope that person can allow me to finish the classrooms. I stand guided; if you allow me to continue, I will continue."
After Starehe Boys', he had studied in other key institutions: Strathmore School, the University of Lagos where he studied medicine, then furthering his studies in surgery and urology at four institutions: The University of Lagos teaching hospital, University College hospital in Ibadan, also in Nigeria, the Royal College of Surgeons in Dublin, Ireland, and the Royal Postgraduate Medical School at Hammersmith Hospital in London, in the department of urology.
As Cabinet Secretary, he said he wanted to give every child in the country an equal opportunity, just like he had been given, with those in the very remote areas usually disenfranchised and robbed of a chance to fairly compete with many in the urban areas.
He was not retained in the Ministry, however. President William Ruto picked Ezekiel Machogu to replace Prof Magoha in the education docket. Prof Magoha, who died of cardiac arrest on Tuesday, had secured a job at Maseno University in Kisumu County as the Professor of Surgery at the School of Medicine just last week, the school announced.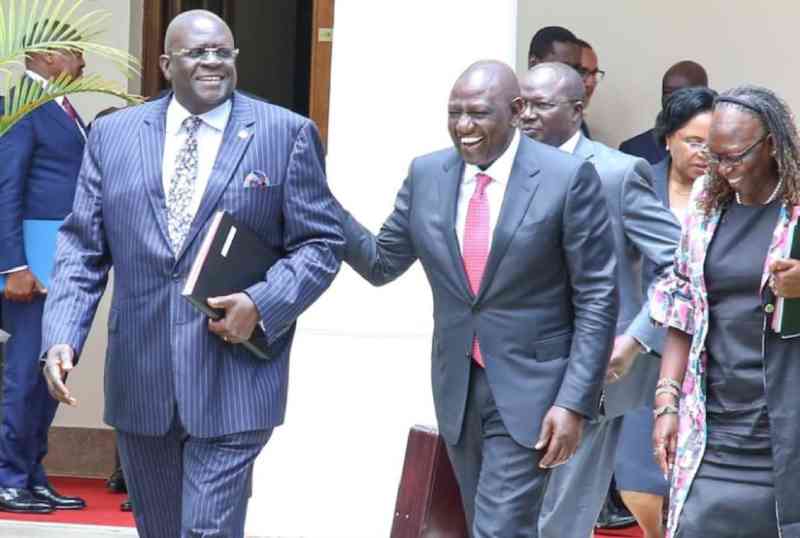 President Ruto mourned him as "a gifted, unique, distinguished and great servant of Kenya". Former Prime Minister Raila Odinga described him as "a transformational leader, illustrious scholar, dedicated public servant and distinguished medical doctor who left an indelible mark on our country's education system." Music Copyright Society of Kenya (MCSK) boss Ezekiel Mutua said Prof Magoha was "a towering academic giant, an accomplished scholar, man of impeccable intent and character- ruthlessly honest and uncompromising in his beliefs".
And Walter Mwanda, professor of haematology oncology at the University of Nairobi and Prof Magoha's friend, said:
"In all aspects, he was second to none, in whatever duty and responsibility he undertook. He did his work diligently, dedicated himself, gave himself to whatever responsibility he was given."
Embakasi East Member of Parliament Paul Ongili, famously Babu Owino, who served as student leader at University of Nairobi when Prof Magoha was the vice chancellor, paid tribute.
"Babu you are tried and tested and you can be anything in this country. Go and save this country," Mr Owino had been told by Prof Magoha.
Prof Magoha practiced what he preached. With his ruthless focus and inimitable determination, he left naysayers with an egg on their faces, or shamefully whispering tributes to a man who, even at 71, left a little too soon.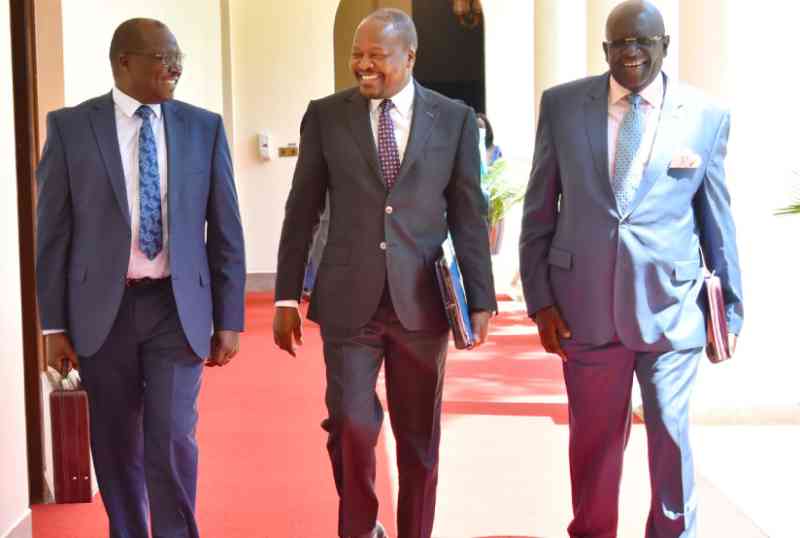 Related Topics