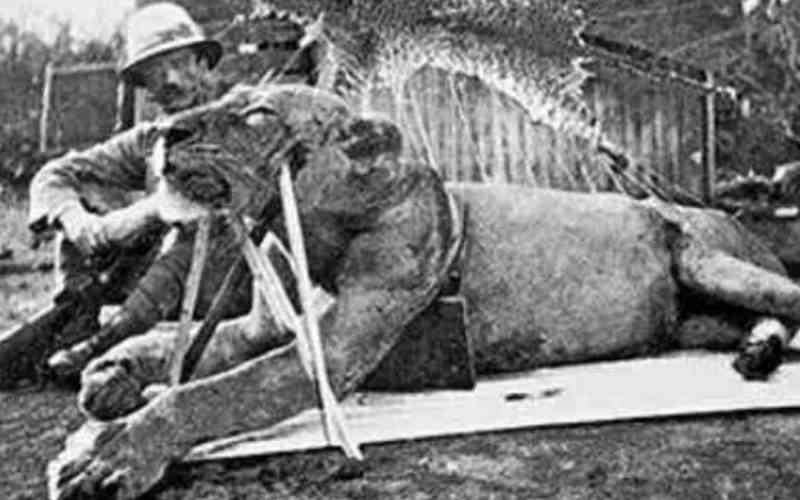 This December marks 124 years since the ferocious man-eating lions of Tsavo were gunned down by Col John Henry Patterson. The lions had terrorised Indian and local railway workers erecting a bridge over Tsavo River in 1898.
The 'Lunatic Line' as British lawmakers derided the Kenyan project, had been steeped in controversy way before work began. The MPs saw no need of sinking millions to fund a project in a far-flung colony that had no decent road.
Back then, much of East Africa was administered by the Imperial British East Africa Company on behalf of the Crown.
The British mooted the construction of the railway to not only open up the region but control the waters of the Nile and resultant commercial interests.
Nonetheless, the lawmakers would hear none of such lofty ideals, leading to MP Henry Labouchere's famous lines: "What it will cost no words can express. What is its object no brain can suppose. Where it will start from no one can guess. Where it is going to nobody knows. What is the use of it, none can conjecture. What it will carry, there is none can define. And in spite of George Curzon's superior lecture, it is clearly naught but a lunatic line."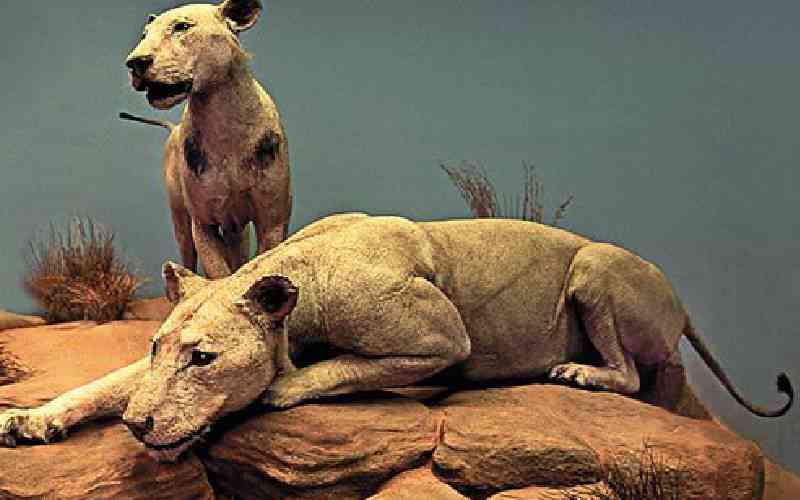 Costs aside, the construction was to pass through some of Kenya's most inhospitable terrain; mountains, swamps, deserts and the Great Rift Valley. Yet, none of these compared to the deadly two male lions around Tsavo camp that brought construction to a standstill.
The lions brazenly attacked the 32,000-strong Indian workers and their local counterparts, even pulling some from moving railcars at the camp that came to be known as the "human butcher shop". The terrified workers claimed they were no ordinary lions but spirits of departed African chiefs unhappy about the construction.
For days, Patterson tethered a donkey or a goat on a tree to attract the lions, only to hear screams of yet another victim from a different camp. He watched in horror as one lion circled his flimsy 12 feet-high watchtower, completely ignoring the bait. The hunter had become the hunted.
On December 9, 1898, Col Patterson killed one of the brutes, and the other, three weeks later. He skinned them, using them as rugs in his house.
However, while on a speaking tour at the Field Museum of Natural History in Chicago, Illinois in 1924, Patterson agreed to sell the skins and skulls for PS5,000, a good sum back then. They are among the most viewed trophies at the museum. Like other African countries, Kenyans have been clamouring for the return of "our man-eaters" to Kenya.
Related Topics