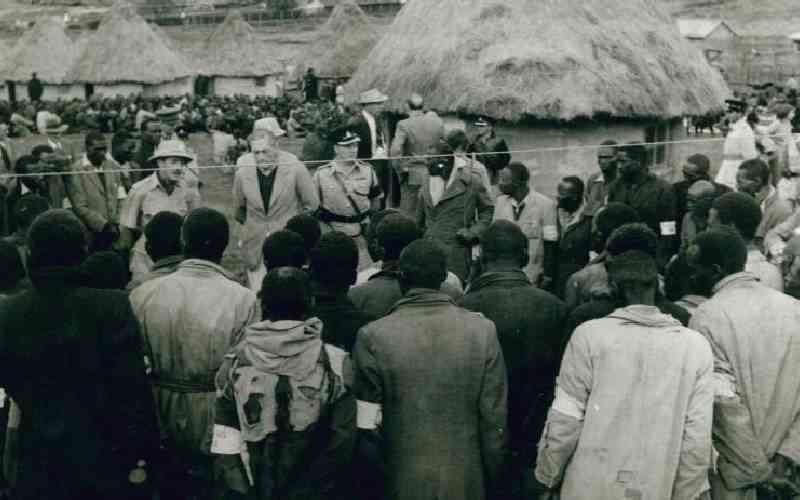 Desperate times call for desperate measures. There was a time Kiambu District ran out of men.
This was because nearly all young and healthy men had been forcibly conscripted into the army to offer auxiliary services to fight the Germans 105 years ago.
To save the district which had about 300 men remaining after other potential recruits went into hiding, a missionary Dr John Author devised an ingenious way of ensuring the heavenly and earthly kingdoms were sufficiently supplied with diligent servants.
In June 1917, John Arthur formed Kikuyu Missions Volunteers to forestall compulsory and forcible recruitment. He was afraid that his African converts would desert him.
At the time, the colonial government was desperate to recruit 40,000 men to act as carriers at the various battle fronts in Tanganyika (now Tanzania) where heavy fighting was going on during First World War.
Very few men were willing to join the militarily owing to the high death rates and thousands of them fled from Kiambu to Rift Valley.
In the words of pioneer missionary, Robert McPherson, "The normal method... was... to enclose with a strong barbed wire a space capable of containing about 5,000 men.. Look-outs were posted around the perimeter which was patrolled by armed askari... the exit roads from the location were blocked and chiefs instructed to bring in all the males over the age of 18 for medical inspection."
Unlike the government which drove men into the perimeter where it had posted armed policemen and chiefs to prevent any breakouts, Arthur encouraged Christian men to volunteer.
The method employed by KMV became so popular that Christians from far and wide trooped to the recruitment site. Records indicate that men were travelling from Nyanza, Meru, Machakos as well as Western parts of the country.
Besides leading the troops whose main responsibility was to clean the camps, care for the sick, collect and bury the dead and carry luggage for the troops, Arthur, a medical doctor, was the lead physician.
Some scholars believe that Arthur's intervention saved many lives and unlike in other theatres of action in Tanganyika the mortality rate of the soldiers was three percent even though cases of malaria and mystery were rampant.
Ultimately, the volunteer unit was disbanded in January 1918 and the African Christians returned home to continue battling the earthly evils as they prepared to go to heaven.
Related Topics