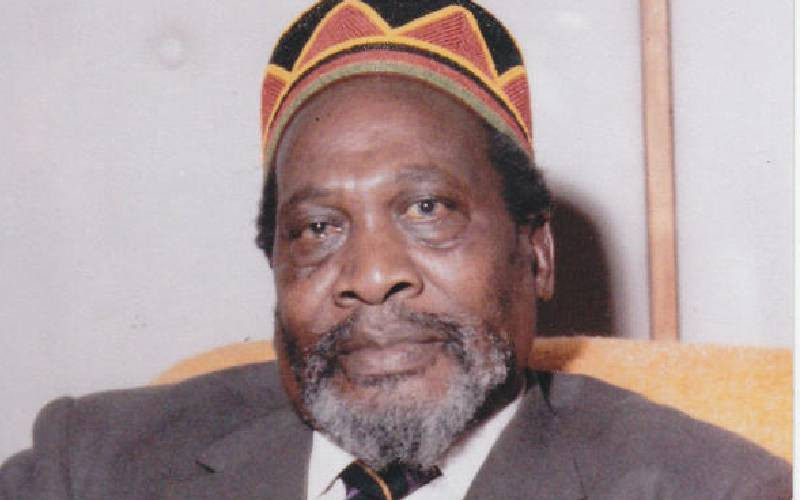 There was a time it was unimaginable for a president to fall sick. But what would happen should the unimaginable happen? Duncan Ndegwa, Kenya's first Secretary to the Cabinet and Head of Civil Service, thought he had a perfect answer.
One day, Cabinet minister Ngala Mwendwa took a delegation from Kitui to Gatundu. After hours of dancing themselves lame, waiting for Jomo Kenyatta to greet them, it finally dawned on them that the old man was unavailable.
Ndegwa moved to save the situation. "I thought that the news of Mzee's indisposition should be announced to the delegation which by then was exhausted, and so I informed him as much over the telephone. His reaction was both immediate and angry. 'Are you mad? Has something gone wrong with your head?'"
And the public never got to hear of this. But the most worrying occurrence was the time when Kenyatta "died" for three days. At the time, Ndegwa writes in his memoirs, Walking in Kenyatta Struggles: My Story that the president was resting in his residence in Tiririka, Mombasa, when he suffered a blackout. And for three days, the president was in a coma.
Ndegwa recalls, "They were three days of uncertainty and when he came out of it, I was among the first people to visit him. I asked him what had happened. He replied that he had visited what he called Weru wa Mukaaga, meaning an expansive plain where he was all alone."
In that wilderness, Kenyatta could not see of that serene plain where he had been at peace and the sun never set.
Earlier, there had been a big crisis in Cabinet after it emerged that Charles Njonjo had invited a South African cardiologist, Christian Barnard, who was supposed to see Kenyatta. The Ministry of Foreign Affairs strongly opposed the visit because it would have spelt a diplomatic disaster for Kenya.
At the time, South Africa was a pariah state owing to its apartheid regime that discriminated against people of colour and race. The international community had imposed sanctions against South Africa any association with its administration could bring far-reaching consequences.
Despite Kenyatta's secrecy concerning his health, there were moments when he had to be supported at public functions as he was too frail, which Ndegwa attributes to his ailing heart. He also suffered from gout and at times had to execute his duties in a lot of pain.
Ndegwa recalls, "On one occasion, I remember him asking me to surreptitiously support him to his car, and on another one going through torture of watching him officiate on a national day when he had a bad case of gout.
"His eyesight was failing and yet the old man detested glasses, forcing his handlers to type his speeches in very big letters. Eventually, the trick could not work anymore and he had to accept reading glasses."
Related Topics