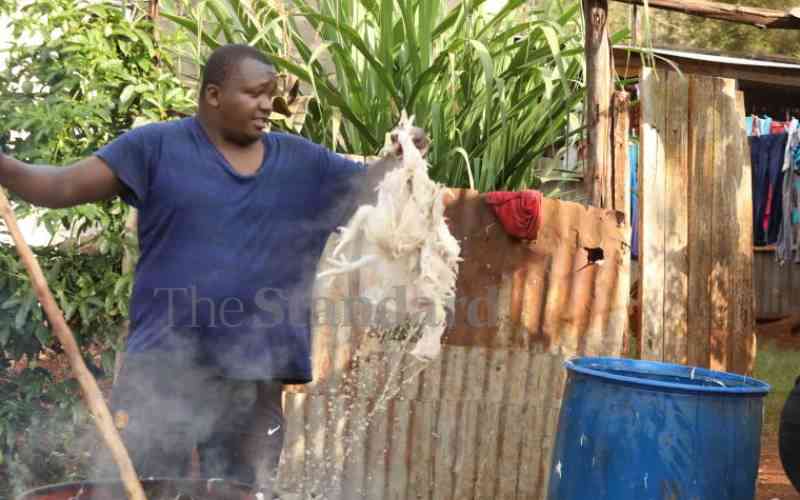 A group of youth has earned themselves a name in Mt Kenya region for their expertise in slaughtering chickens for sale.
The group comprises seven people who have left their footprints in Nyeri, Muranga, Kiambu, Laikipia, Meru, Embu and Nairobi counties. The seven entrepreneurs work on a commission basis, whereby they travel from farm to farm offering their services.
Group leader Joel Kibe, 32, says he has slaughtered chickens for eight years. Due to financial challenges, he was unable to further his studies after completing primary school, forcing him to seek employment as a farmhand.
However, the detour became a blessing in disguise as this is where he learnt how to rear, and more importantly, slaughter chicken. Within no time, Kibe mastered the art of slaughtering professionally, which he says is slaughtering a chicken in under three minutes.
His new skill brought him clients from near and far, most of whom were referred by word of mouth. After some time in the business, Kibe says he became overwhelmed with demand. This is when he got the idea to hire and train apprentices, so that together they would be able to meet the demand.
This, he says, is how the group grew from one to seven skilled butchers. As a leader of the group, Kibe says the venture is profitable and he would not trade it for employment.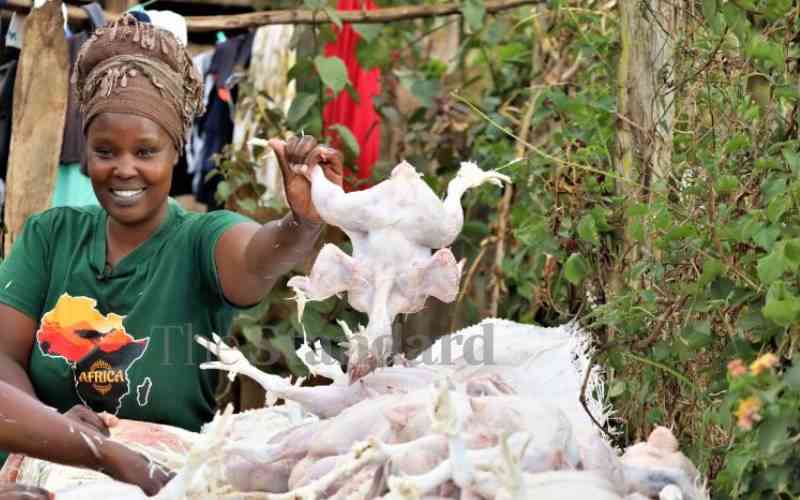 "In a day, I can slaughter 300 chickens alone. I charge between Sh8 to Sh10 per chicken," Kibe says, adding that the number of chickens to be slaughtered determines the number of butchers he works with in a day.
Most of the chickens the group slaughters are taken to City Market in Nairobi where hoteliers pick them on order. Kibe says in a good day, they slaughter up to 3,000 chickens.
The entrepreneur says they start their day at 4pm and finish at about 11pm when all the slaughtered bird are packed into a van for delivery to Nairobi.
"Slaughtered chicken does not need high temperatures and that is why we start the process at 4pm. This also ensures that the product does now overstay from the farm to the market," he says.
With time, farmers have come to trust the group of butchers due to their efficiency.
"I got to know about the butchers after another poultry farmer informed me about them. I choose them because they come as a group and therefore they take little time to complete their job. They also charge reasonably," says Jane Wangechi a farmer from Kirinyaga.
Beatrice Wamuyu, a farmer in Nyeri, says the butchers have earned a name for their skills and diligence for slaughtering chicken.
"My products have never been rejected at City Market since the team is fast and they don't leave unwanted waste in the chicken's stomach," says Wamuyu.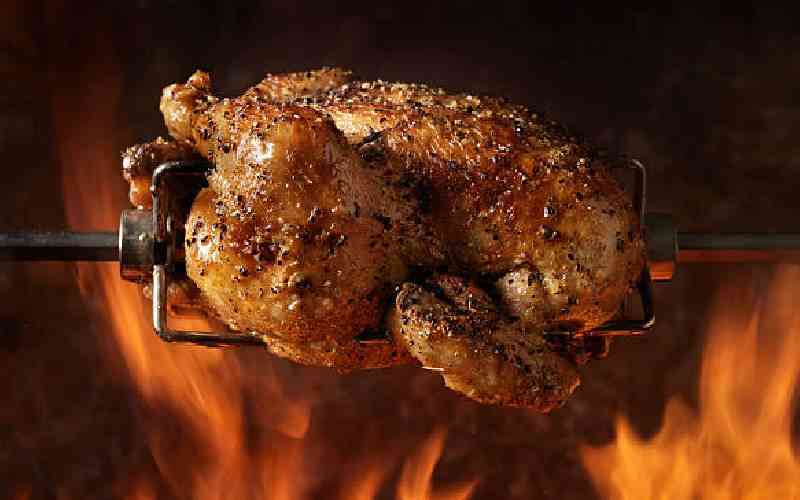 Kibe has trained his wife, too, and says it would be his pleasure if his children could develop an interest in the job, which he describes as lucrative. As a diversification strategy, the couple rears their own chicken which they also sell in wholesale.
However, the business has not been without challenges. Kibe says bad weather, and the influx of chicken from Uganda is the biggest threat to the market in Kenya.
Another challenge to the butchers is that they cannot join their families in celebrating holidays as this is usually a busy season for them. These notwithstanding, Kibe says he is proud of his venture and is looking forward to expanding it in future.
Related Topics